Vail, Colorado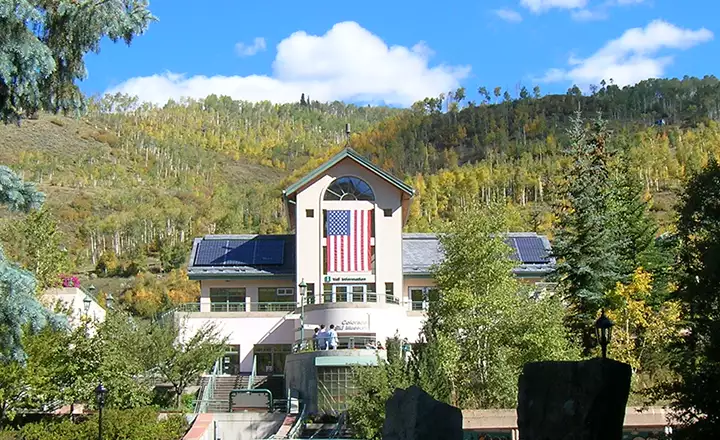 The Vail Welcome Canter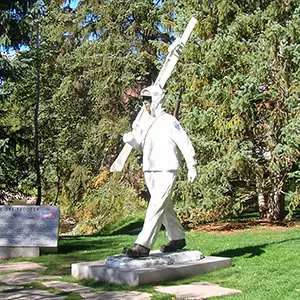 Vail is one of those magical places that I grew up hearing about. You know the trip: Lifestyles of the Rich and Famous? It's a gorgeous place, lots of activities around, great views, but it's all spread out in a narrow canyon along the I-70. In one of the villages or up on the ski slopes you don't know the difference but in getting from point A to point B, well... a lot of addresses are along the frontage roads. As is the beautiful golf course.
The Vail Ski Resort opened in 1962 and the Town of Vail was established at the foot of the ski hill in 1966. Apparently Vail was named after Vail Pass, which was named for Charles Vail, the highway engineer responsible for routing US Highway 6 over the pass and through the valley in 1940. The ski resort which started the whole hubbub in this area was founded by Earl Eaton and Pete Seibert. I don't know about Eaton but Seibert was a New England native who trained at Camp Hale (just south of here over the mountains) during World War II with the 10th Mountain Division. He served with honor and after being seriously wounded in Italy, was told he'd never ski again. Yeah, right... never under-estimate the power that downhill skiing may have over someone.
I drove in on a Saturday morning in late September, just as the aspens were really beginning to change. It was easy enough to get around, probably because I was in between the summer and winter crowds. The Vail Golf Club was busy, as were the villages. I went into Vail Village itself and enjoyed a nice walk in a beautiful setting without feeling crowded (remember, I live in a pine forest where most of my neighbors are at least 1 mile away). But then I went to go over to Lionshead and ran into construction everywhere: Naw, not today, it's too gorgeous a day to waste time in this... Got back on the highway and headed west to Minturn.
Update, late February: came back to check out the winter scene. It was midday on a Thursday and couldn't get near the slopes. Couldn't even find a decent parking spot and I didn't want to play with the ski shuttle system... so I found a way up onto the hillside north of the Interstate and got some photos looking across at the ski slopes. As good as that view was, I still couldn't get a grasp on how big the area fed by lifts from Vail Ski Resort really is.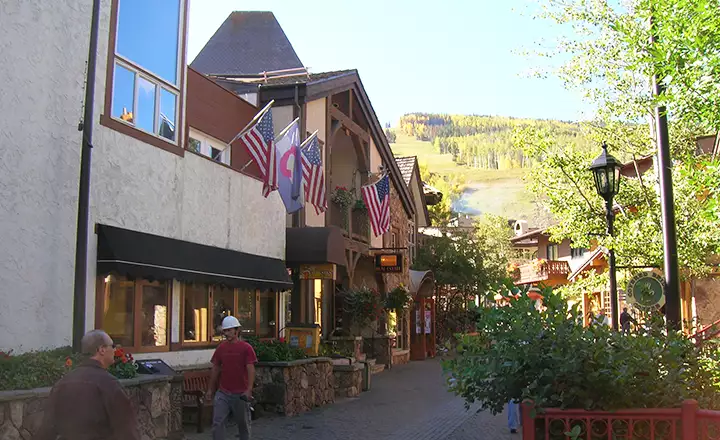 Vail Village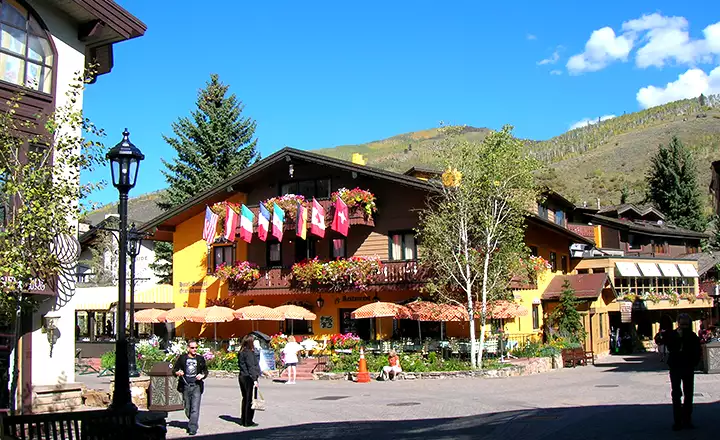 Vail Village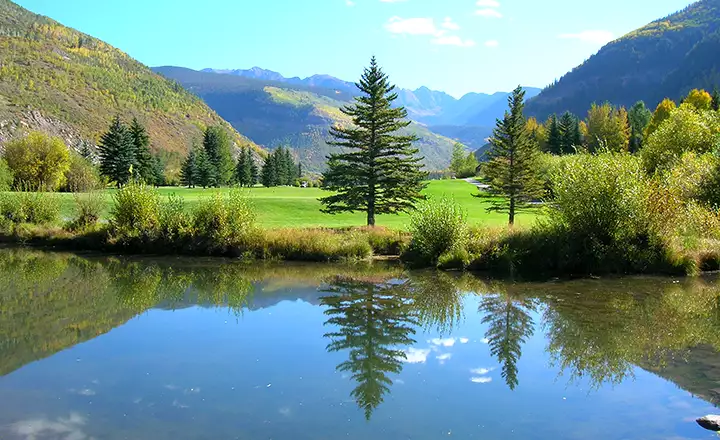 Looking east on the Vail Golf Course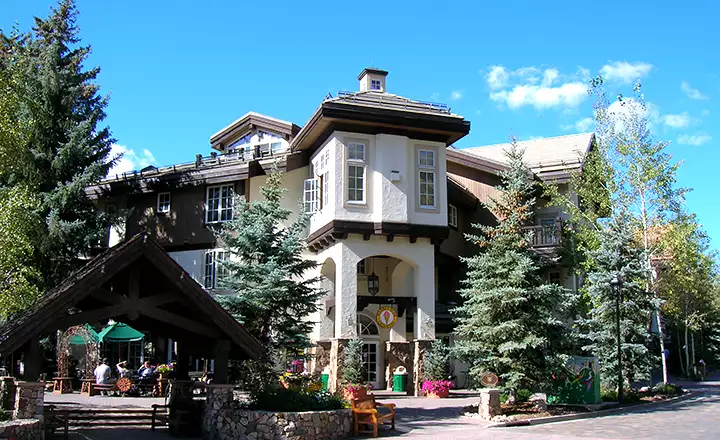 More condos in Vail Village