Edwards, Colorado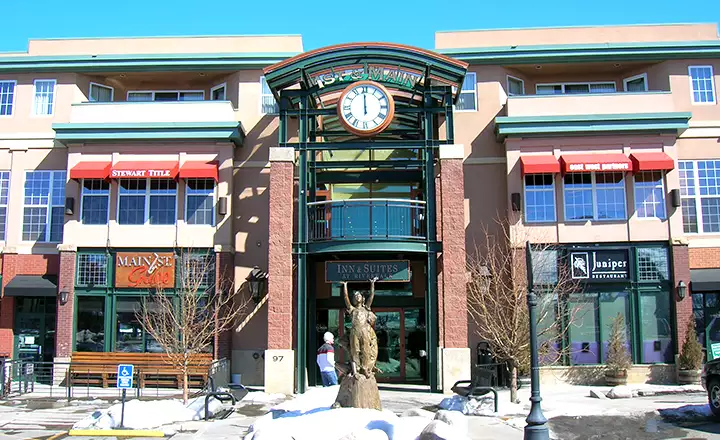 Edwards Town Hall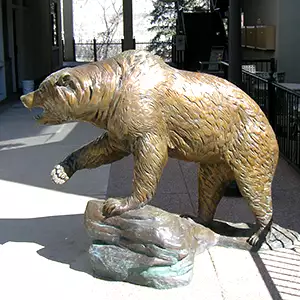 These photos are from the Riverwalk area of Edwards. I was taking US Highway 6 for a few miles and came across this large display of "neo-post-classical-Victorian" design. Not too many years ago, Edwards was just a quiet stop on the I-70. Then a developer realized the advantages of living in a location such as Edwards: Vail, Avon and Beaver Creek to the east, Eagle and the Eagle County Regional Airport to the west... well, second home owners seem to love it. The Riverwalk development was built to serve the business and retail needs of this fast-growing area.
Across the street is the Edwards Village Center, providing much the same functions, so I figure this valley must have some pretty good cash flow to support all this business infrastructure way out here where the primary industries seem to be tourism, skiing and high-end home construction.
Edwards is a "census-designated place," unincorporated, but the center of the Edwards Micropolitan Statistical Area which includes all of Eagle and Lake Counties.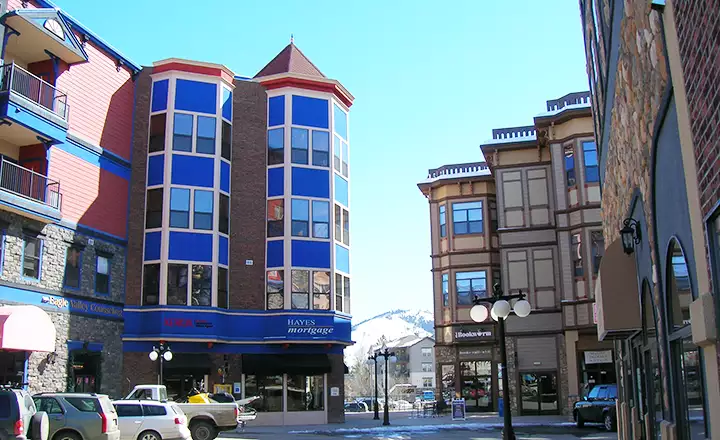 Between the towers of Edwards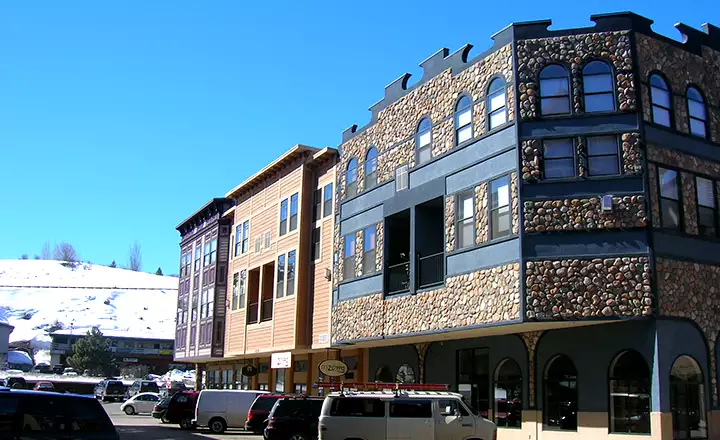 Shops below, residences above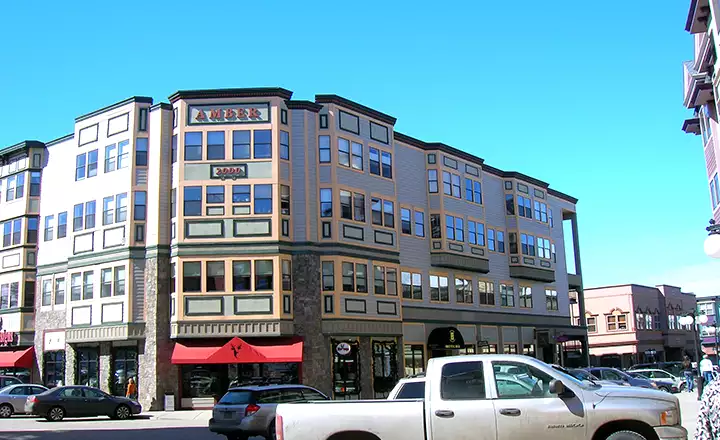 More shops and condos