Montrose, Colorado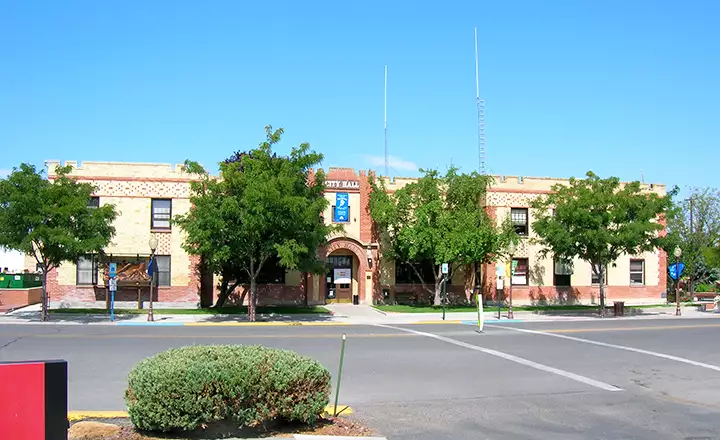 Montrose City Hall
Montrose is located in the heart of the Uncompahgre Valley on Colorado's Western Slope. Founded in 1882, Montrose was named for The Legend of Montrose, a Sir Walter Scott novel. The Denver & Rio Grande Railroad reached Montrose in 1882 and then continued building on toward Grand Junction. Shortly after that, a branch line was built to the south to serve the mining interests in the San Juan Mountains.
In the beginning, Montrose was a typical frontier freighting and cow town: gun play and saloon brawls were common. That changed after the 7-mile long Gunnison Tunnel was completed. That tunnel brought water from the Gunnison River near Black Canyon of the Gunnison National Park through the mountains to this formerly semi-arid but very fertile valley. President Howard Taft came to Montrose in 1909 to dedicate the Tunnel, which turned the Montrose area into an agricultural paradise.
Montrose is also home to the Ute Indian Museum. The museum lies on the 8.65-acre homestead originally owned by Chief Ouray and his wife Chipeta. The museum houses one of the most complete collections of the Ute people. In 1998, the museum was renovated and expanded to include the Montrose Visitor Information Center, classrooms, a museum store, and gallery space. The museum complex also includes walking paths, shaded picnic areas and a memorial to the Dominguez-Escalante Expedition, Spanish conquistadores who came through here in 1776.
Today, Montrose is growing quickly as a regional shopping center with several "big box stores" open along the US Highway 550 on the south side of town.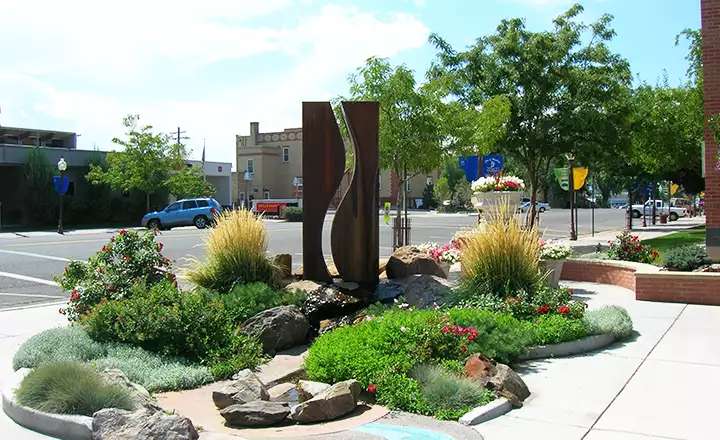 By Montrose City Hall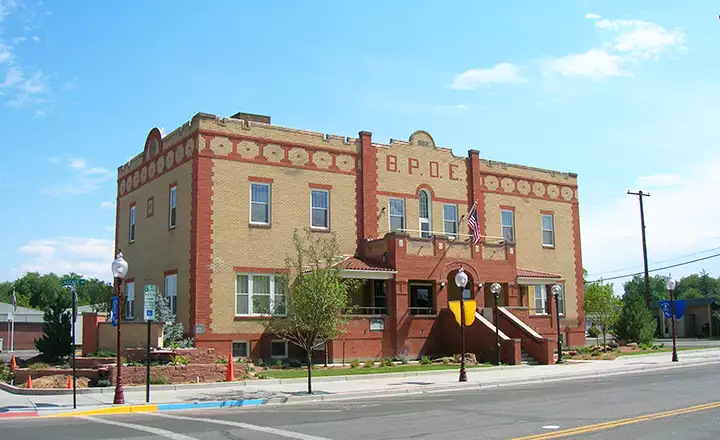 The former Elks Club, now town offices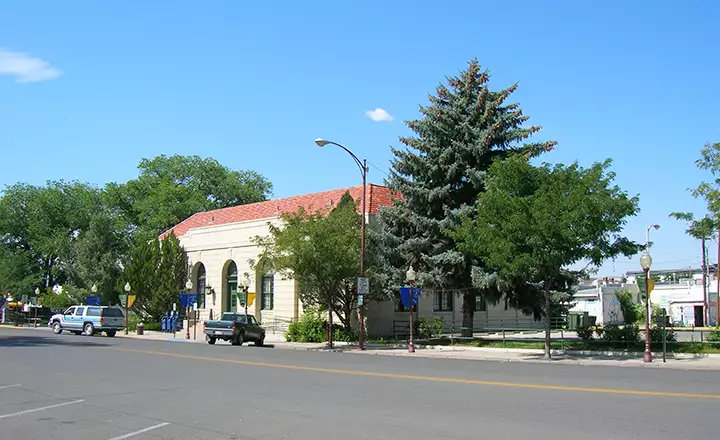 The Montrose Public Library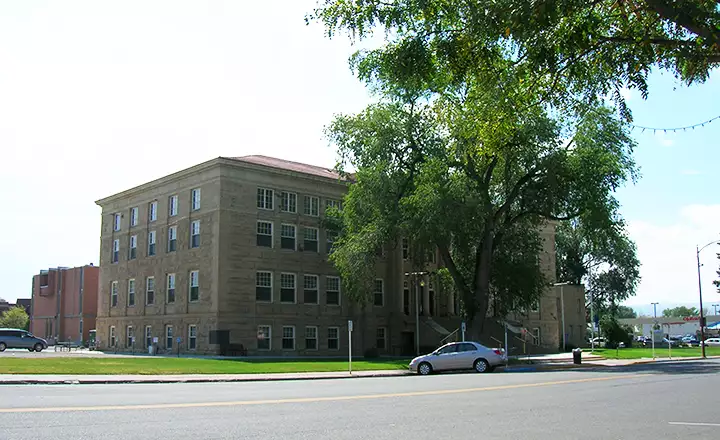 Montrose County Courthouse