Nucla, Colorado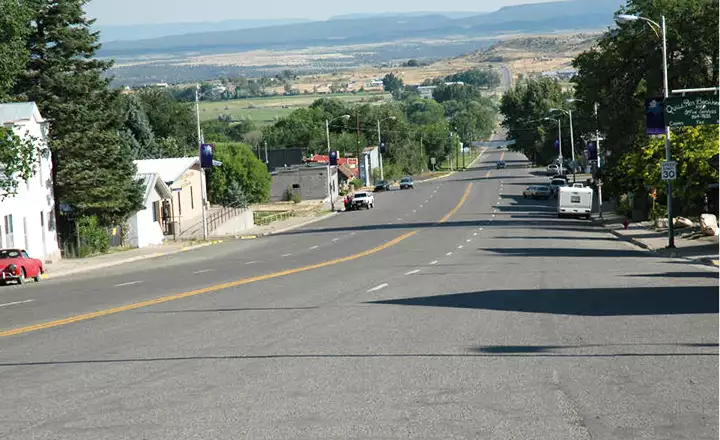 On the way through town
Nucla began its existence as a communal operation. The townsite itself was designed to be a nucleus for businesses supporting the surrounding agricultural areas... which is kinda different as the town is right against the boundary of Uncompahgre National Forest in an otherwise semi-arid desertic area. The communal aspect fell on hard times a long time ago and the town has more recently been tied to the growth of governmental uranium operations in the area.
Near Nucla are several sites listed on the Colorado State Register of Historic Places:
1) Cottonwood Cave: a rock shelter inhabited around 270 BCE and containing the first instance of corn appearing in the State of Colorado
2) Tabeguache Cave: a nearby rock shelter of similar vintage to Cottonwood Cave
3) Tabeguache Pueblo: an Ancestral Puebloan site built around 1100 CE and later abandoned. Tabeguache Pueblo is an example of how dispersed the Ancestral Puebloans were.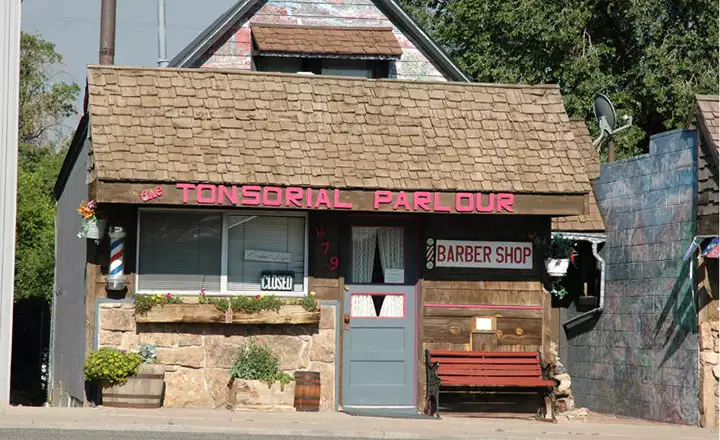 A barber shop in Nucla