Montezuma, Colorado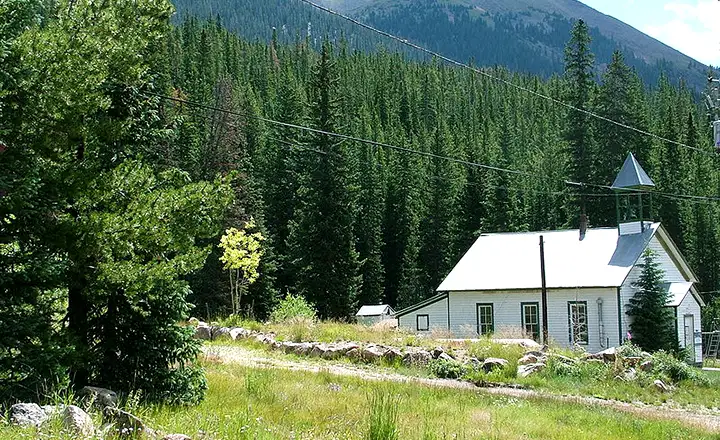 The old Montezuma Schoolhouse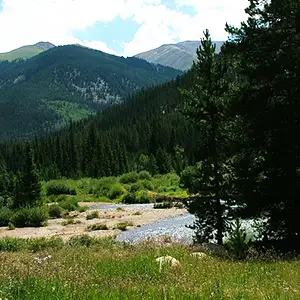 The town of Montezuma was founded about 1865 but wasn't incorporated until 1881. The location is in a valley high on the western side of the Continental Divide in Summit County. The entry road is paved through the National Forest but the pavement ends at the town line.
Montezuma came into being shortly after silver was found on nearby Argentine Pass. Over the next several years, many small veins of silver mixed with lead where located in the area and Montezuma grew to be about 1,000 people, the Congress repealed the Sherman Silver Purchase Act and put the Treasury on the gold standard. That spelled the end of nearly all silver mining in Colorado.
Montezuma has exeprienced several major fires in its history, most of them burning numbers of the historic structures in the town.
These days, there are a few hardy souls who live year-round in Montezuma but most of the still-inhabitable homes in the town are owned by summer residents. Most of the traffic seen in the town is outsiders looking to park so they can go hike high in the mountains that surround the community. That has led to the Summit County Sheriff's Office being particularly vigilant in regard to parking places and speeding violations.
There is also a lot of interest in the real estate in Montezuma because of the proximity to the more expensive ski towns down the hill.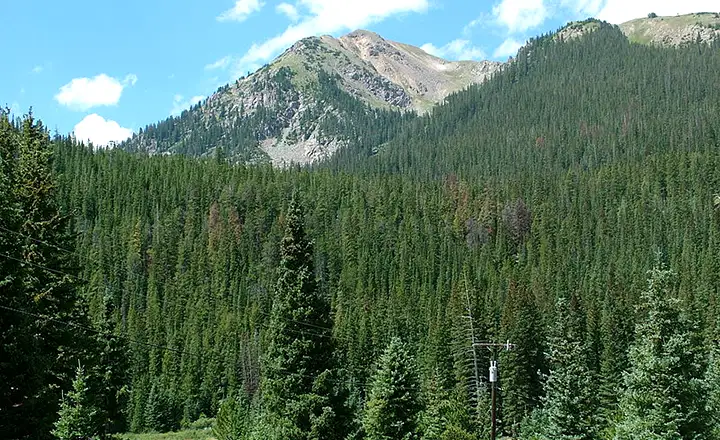 The mountains rise directly above Montezuma