Keystone, Colorado
At the bottom of Keystone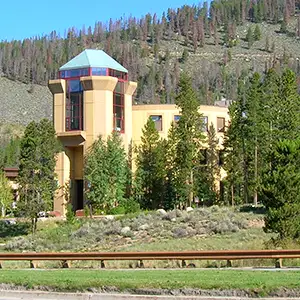 Keystone Conference Center
Keystone is yet another of those new-fangled mountain towns that doesn't seem to have a central historic business core. A very good 18-hole golf course, excellent ski area (3 mountains to choose from), lots of nice homes, condos and townhouses around, but not a single structure that looks to be even 100 years old. The Keystone Conference Center did catch my eye but something must have been going on there the night before: the streets and parking areas around it were either cordoned off or crawling with town maintenance people. The Conference Center is a large building with a couple of long wings but try as I might, I couldn't get a decent photo of the whole thing. My best shot is the one above.
I went looking for a downtown but couldn't find one. Closest I got was down to where you get your lift tickets for the ski area. The residential areas are spread out across the valley with several large riparian areas in between the clusters of buildings. The golf course is halfway between the southeastern end of Dillon Reservoir and the ski area. Actually, everything is so spread out I couldn't really tell if I was in Keystone or in Keystone's 'burbs... Maybe I didn't go far enough in my search, I just learned that Keystone Village is very close to where I stopped for some of these photos. I also discovered that Keystone is not an incorporated town...
US Highway 6 is four lanes through here, not because of ski season traffic but because the I-70 east of here goes through the Eisenhower Tunnel and many large trucks are carrying freight that isn't allowed in the tunnel (in case of accidents). So a lot of traffic has to go around the tunnel and over Loveland Pass.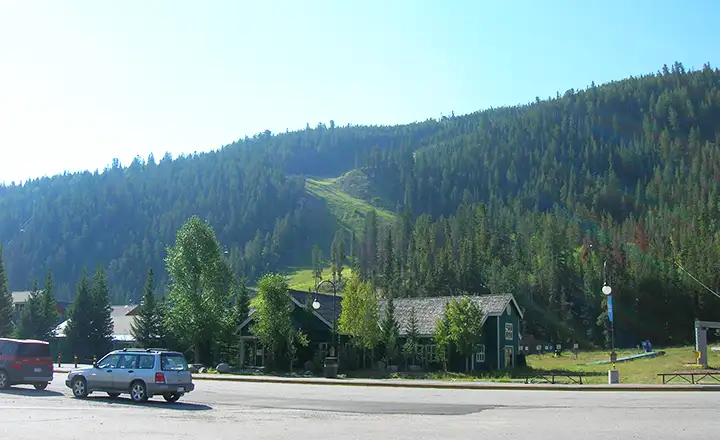 I think this little building is where you get your lift tickets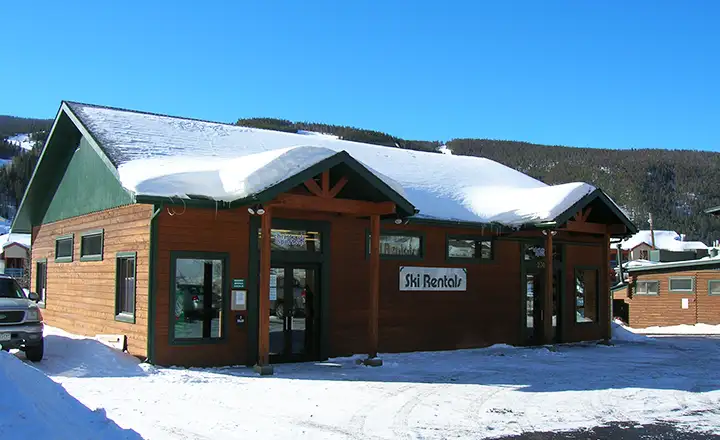 Ski rental shop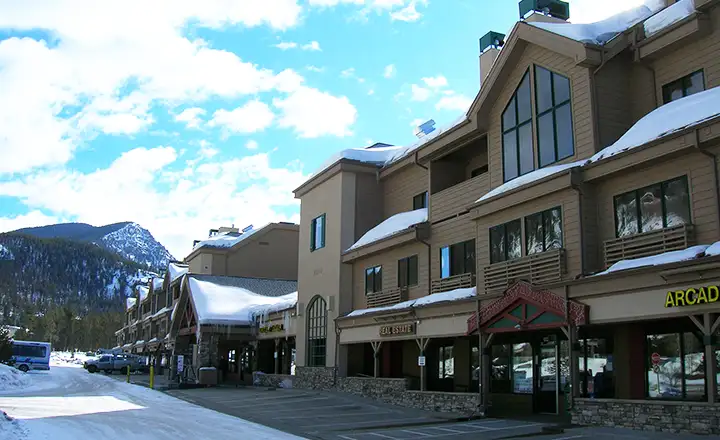 Retail shops beneath condos