Dillon, Colorado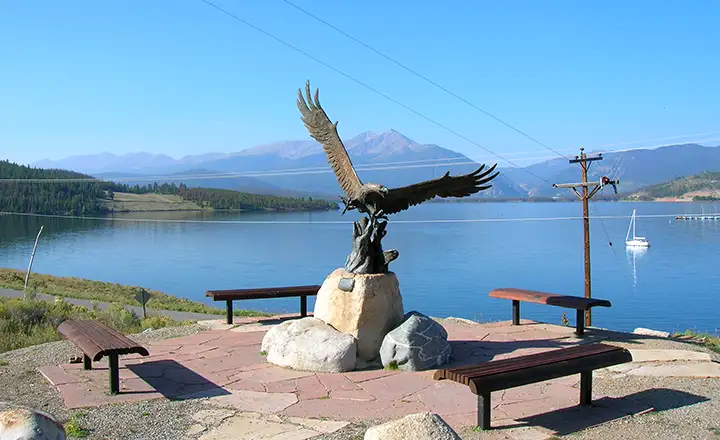 At the edge of Dillon Lake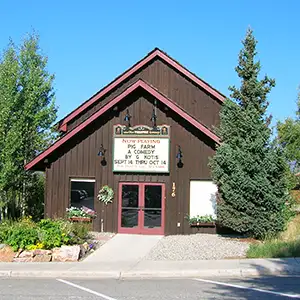 I was trying to figure out why Dillon seemed so bland as a town and then I realized this is not the original town of Dillon. The original town of Dillon, as founded by the old gold prospectors, lies at the bottom of Dillon Reservoir. And what we see here today is what has been built since the lake began to fill back in 1963. Don't get me wrong: Dillon is a nice place with some great lakefront property and a good marina. But there's nothing really of a historical nature here. That Victorian architectural charm that we have all been spoiled with in most of Colorado is simply gone. And Dillon doesn't have that cutesy feel that some of the newer ski resorts have, so...
The photo to the left is the Dillon Theater. There does seem to be a repertory group somewhere around here. The building shown below has retail and office spaces on the lower floor and residences above. Somewhere between the building below and the lake several blocks behind it is the local branch of Colorado Mountain College, but I didn't find it. I did find the Dillon town hall but it didn't reach out and grab me so no photos. Over the hill to the north is the big shopping sprawl that marks the town line, where Dillon meets Silverthorne. No photos over there either.
I drove in circles for a bit looking for something, anything historical, then walked on the beach (nice big park area there) and checked out the marina before heading off to Keystone.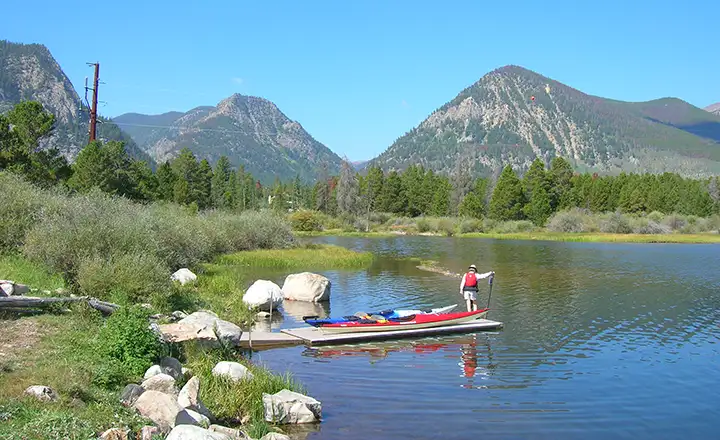 Looks like a good day ahead...