Monte Vista, Colorado
In downtown Monte Vista
Monte Vista is an agricultural, social, cultural and business center with a lot of history in the San Luis Valley. Across the Rio Grande, south of town, was one of the original Spanish settlements from before the Americans arrived. The first Americans to settle in the area actually set up camp just south of (what is now) US 160 in the center of town.
In March of each year, Monte Vista is flooded with visitors coming to the Crane Festival: a celebration of the migrations of the sandhill crane and the endangered whooping crane. This is the time when the birds return to the Monte Vista National Wildlife Refuge south of town.
July brings the oldest professional rodeo in Colorado to the fairgrounds. Accompanying the rodeo is a lot of hometown spirit with local merchants and others creating their own floats for the parade and then everyone spending the evening at the carnival.
One of the better known early local settlers was Albert Pfeiffer, a Dutchman who immigrated to America in his early 20s. Pfeiffer hung out with Kit Carson and company in Taos for a number of years, acting as a trapper, guide and all-around mountain man. He was so well regarded by the Southern Utes that he served as their Indian Agent in Abiquiu, New Mexico for several years during this time. Pfeiffer married into a prominent Taoseño family but his wife was killed several years later when their party was attacked by Indians while they were bathing in a hot springs north of Taos. Pfeiffer was gravely wounded by an arrow but he survived.
Albert Pfeiffer is best known for something that happened after he retired to his farm outside Del Norte. A war was breaking out between the Utes and the Navajos over the hot springs at Pagosa Springs. After several days of fighting, a group of Utes went to Pfeiffer and asked if he would help them. Pfeiffer traveled over the mountains to Pagosa Springs and worked out a deal with the Navajos: each tribe would put up one man to fight the other, the fight being to the death, the winner taking Pagosa Springs and the other tribe leaving peacefully. The Navajos sent out a large, well-seasoned young warrior. Pfeiffer (then in his mid 40's) volunteered to fight for the Utes. When the Utes accepted, Pfeiffer then required that the fight be fought in the nude. When the younger Navajo saw Pfeiffer's old and grizzled body covered with many battle scars, he was so intimidated that Pfeiffer killed him easily and ended the brewing war, leaving the Utes in possession of Pagosa Springs as they had been for so many years.
Some scenes from around downtown Monte Vista: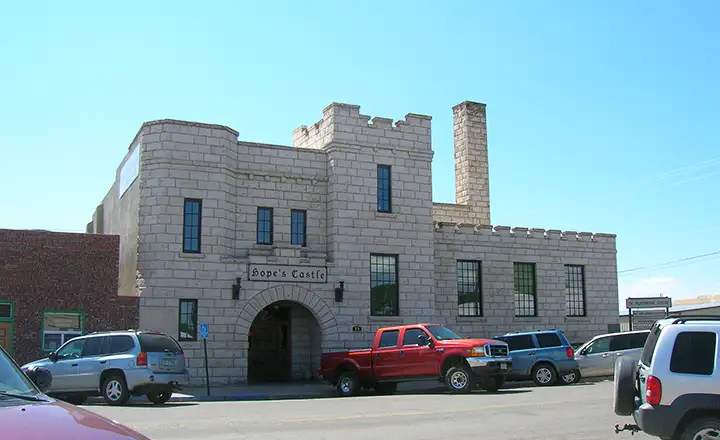 Hope's Castle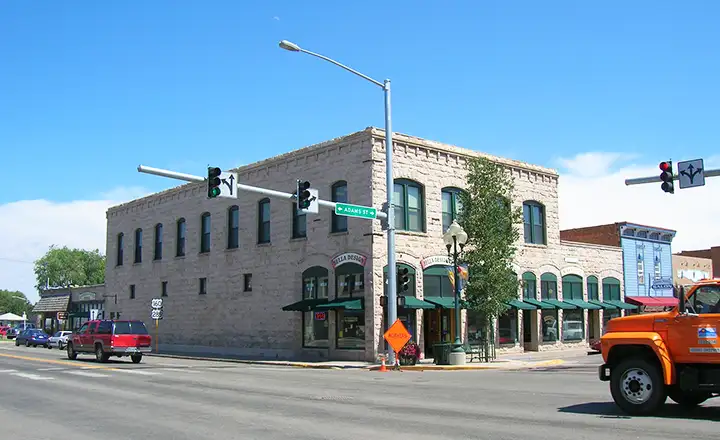 The corner of Main and Adams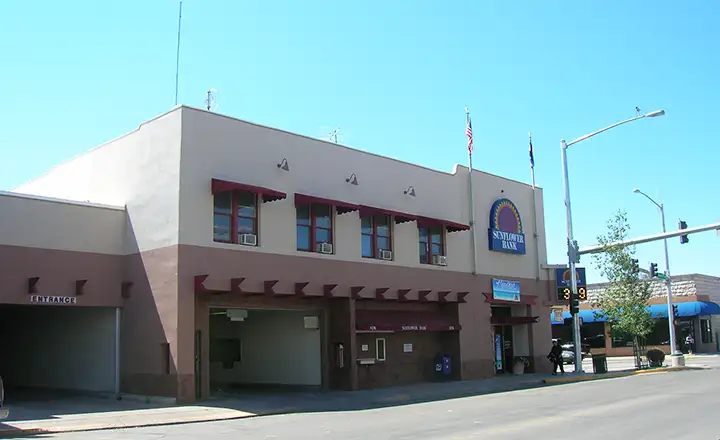 Sunflower Bank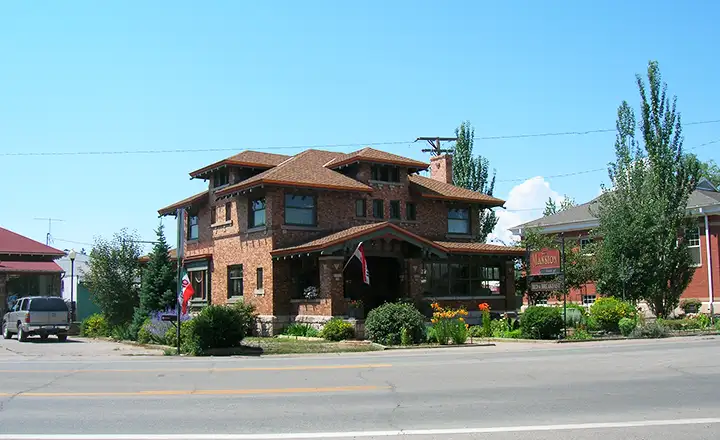 The Mansion BnB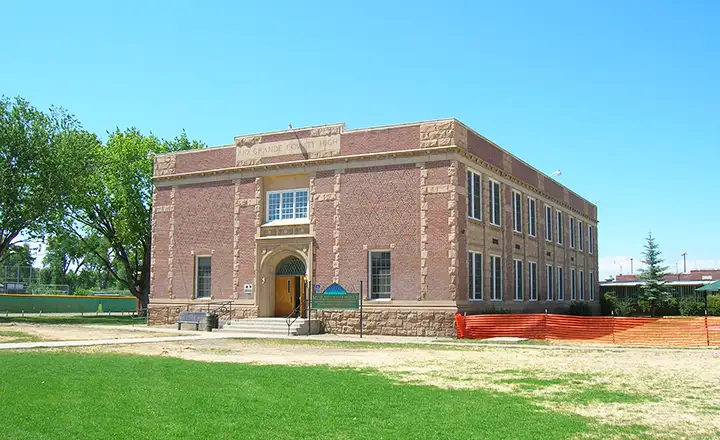 Former Rio Grande County High School, now School Administration offices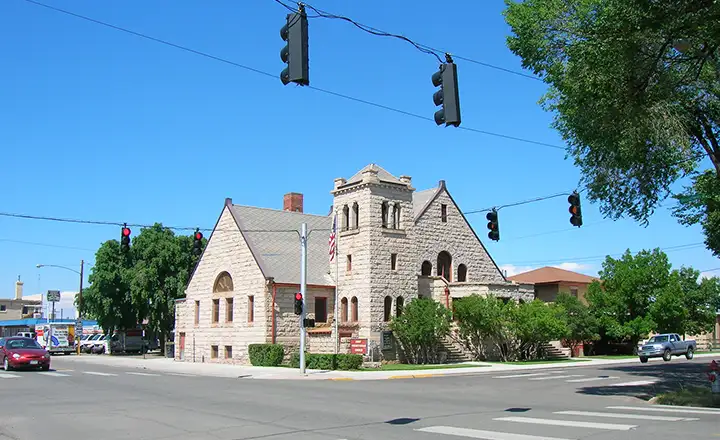 One of the church's near downtown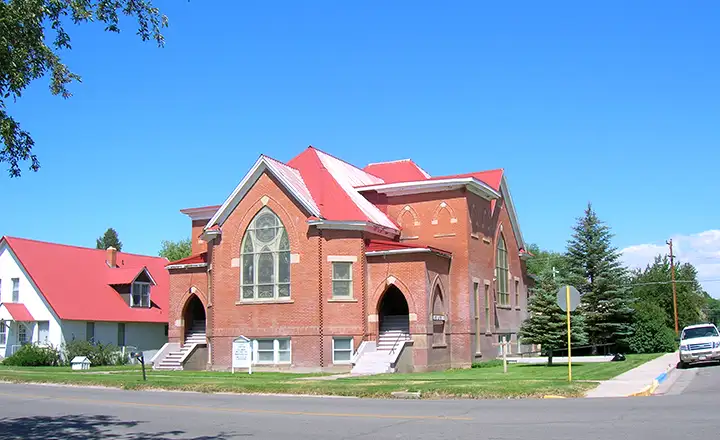 Another church near downtown