Pagosa Springs, Colorado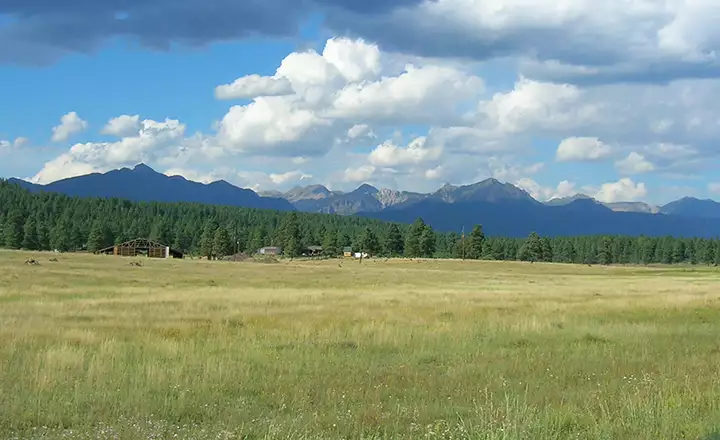 Pagosa Peak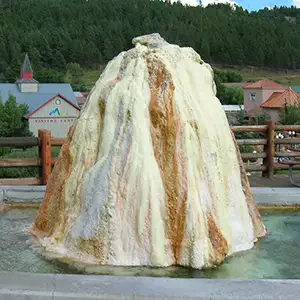 The lure of Southwest Colorado begins with the close proximity to New Mexico, Utah and Arizona. Together these four unique states form the Four Corners Area, famous around the world for its sights.
Nestled in this region noted for its national parks and forests, breath-taking beauty and abundant wildlife, there is a rare mixture of homespun community and cosmopolitan spirit called Pagosa Springs (the only incorporated town in Archuleta County). With the San Juan Mountains to the north and east and high-desert plateau to the south and west, Pagosa Springs enjoys an unusually mild 4-season climate with about 300 days of sunshine per year.
Pagosa Springs is a community with a rich historical perspective. Many residents trace their heritage back to the early settlers and some are working the ranches acquired by their forefathers. As you walk the hillsides you can spot old homesteads, schools and churches from another era. A closer look reveals arrowheads and Indian artifacts from an even earlier era. Native Americans gathered in the Pagosa Springs area because of the abundance of wildlife and the Great Pagosa Hot Springs that were noted for their curative powers.
Folks still gather at the Hot Springs, which continues to be celebrated for its therapeutic powers. The Utes called it Pagosah or "healing waters" and visitors from all over the world come to enjoy the hot baths. They come to cure ailments or just relax in the mineral-rich waters that inevitably relieve the stress of everyday life. The mineral hot baths are a complement to the many recreational activities that draw people to Pagosa Springs to visit or to plan a new life.
The surrounding wilderness is perfect for mountain biking, hiking, horseback riding, fishing, hunting, camping, snow-mobiling, cross-country skiing, or backpacking. Wolf Creek Ski Area (at the summit of Wolf Creek Pass, to the east of Pagosa Springs) boasts the most snow in Colorado and if it snows on Monday, you can still find fresh tracks on Thursday.
There is a 27-hole championship golf course where the Continental Divide is a dramatic backdrop for your game. Boating on nearby Navajo Lake is legendary. No crowds here, just 31 miles of pure water stretching into New Mexico. Chimney Rock Indian Ruins offer a lesson in American history as well as a breath-taking look over the valley below.
Local citizens have extended their talents to create activities that are gaining regional attention. The Four Corners Folk Festival hosts nationally aclaimed musicians in a two-day event over the Labor Day weekend. The Arts in the Park Crafts Fair, held yearly over the 4th of July, attracts artisans from all over the country. The Red Ryder Rodeo, Parade and Carnival is also part of the 4th of July festivities and exemplifies small town living. A large balloon rally is set against the resplendent fall colors during Colorfest.
Resting in the upper San Juan Basin, Pagosa Springs is surrounded by 3 million acres of the San Juan National Forest. It is adjacent to the largest contiguous wilderness area in Colorado, the Weminuche Wilderness.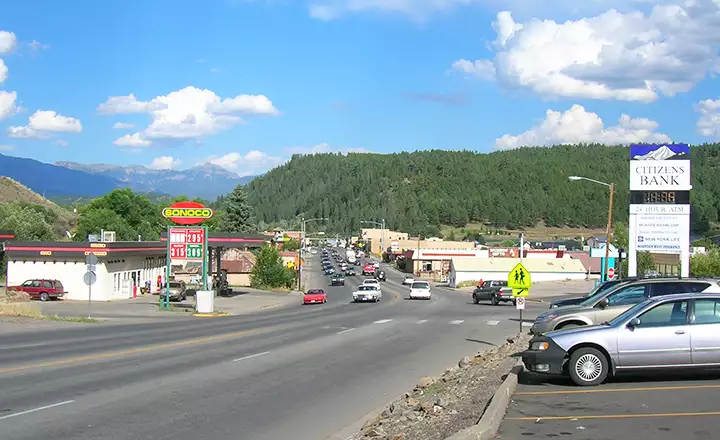 Looking east across downtown Pagosa Springs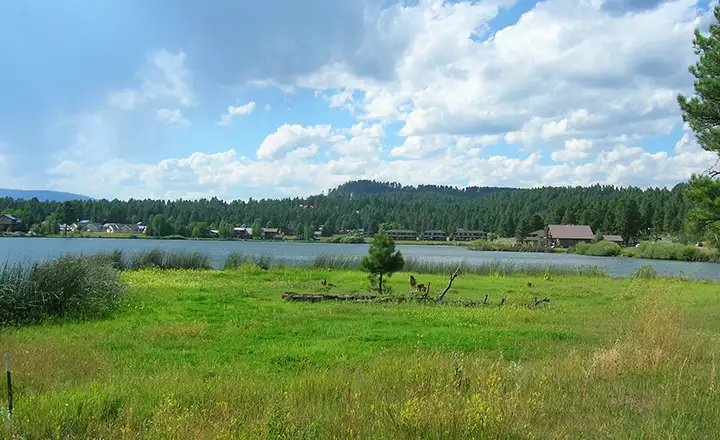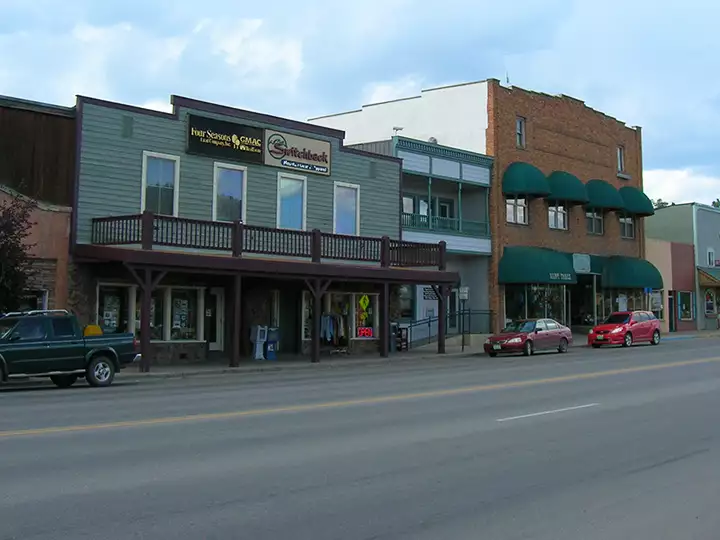 On Main Street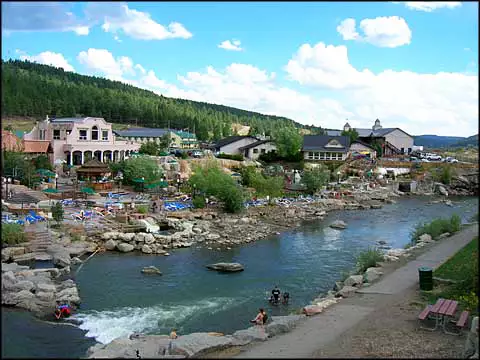 Hot springs beside the San Juan River
Approximately 65 percent of this land is either San Juan National Forest or Southern Ute Indian land. This provides privacy and quality of life. In 2006, Archuleta County, where Pagosa Springs is the county seat, was declared the second fastest growing county in the nation. With a population of approximately 8,000 people countywide there is plenty of room for growth.
There have been many new business start-ups and renovations of existing businesses. This is clearly an exciting time for this beautiful mountain town.
You can find the sun on the ski slopes of the Wolf Creek Ski Area, on water skis at Navajo Lake or while you fly fish on the San Juan River. Investigate the possibilities and you may be captivated by this "living postcard" and end up living in Pagosa Springs forever.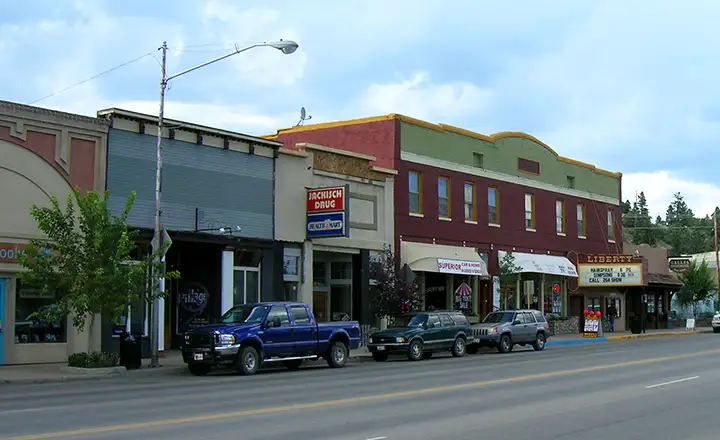 Pagosa Springs is a busy place