Del Norte, Colorado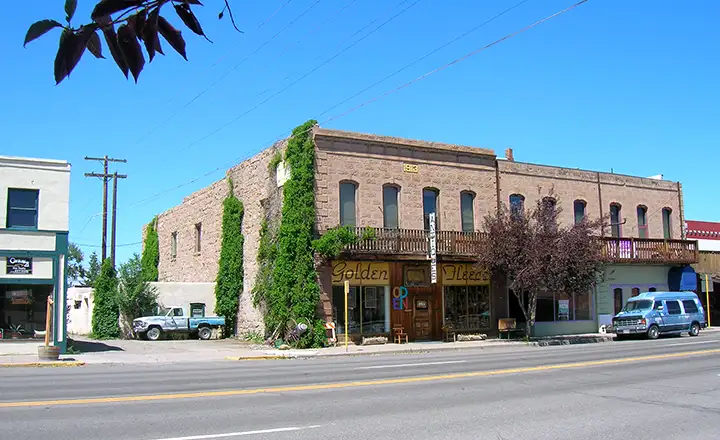 On the main street in Del Norte
Del Norte was founded in 1871 as a service center for the gold mining activities going on in the area and quickly became the supply and financial center in the western part of San Luis Valley. Rio Grande County was formed in 1874 with Del Norte as the county seat. (The Rio Grande's full name is "Rio Grande del Norte.")
Today, Del Norte is a good family destination with outdoor recreational opportunities, dining, lodging and shopping. The grand, turn-of-the-century structures all over town are historical landmarks. Where once there were mercantile stores and breweries there are now quaint gift shops, fine art galleries and antique stores.
Del Norte is also home to the Rio Grande County Museum and Cultural Center with historical, cultural and geographical displays of the San Luis Valley. Penitente Canyon, offering world-class rock climbing, is north of town, as is the Arch of La Garita, a spectacular arch rock formation.
From my photos you can see I have some interest in the old churches. I figure you can tell a lot about a town and its' inhabitants by the churches: the way they are built and maintained. And quite often, the churches are all that's left of the local original architecture...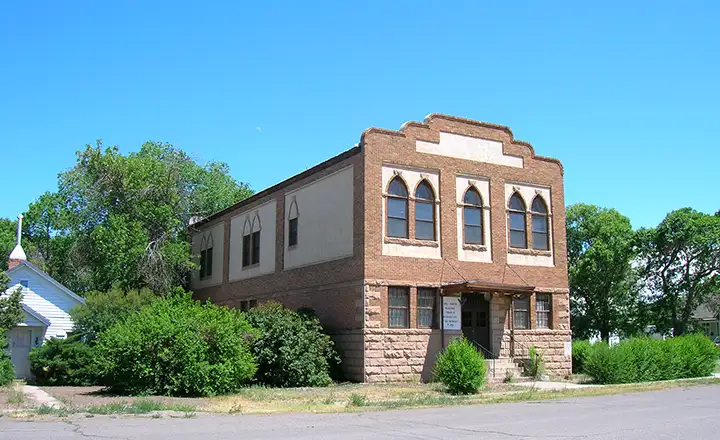 The Del Norte Masonic Temple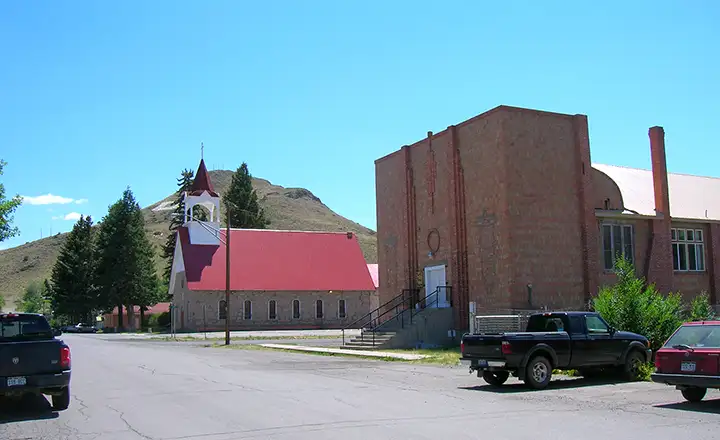 The Knights of Columbus hall on the right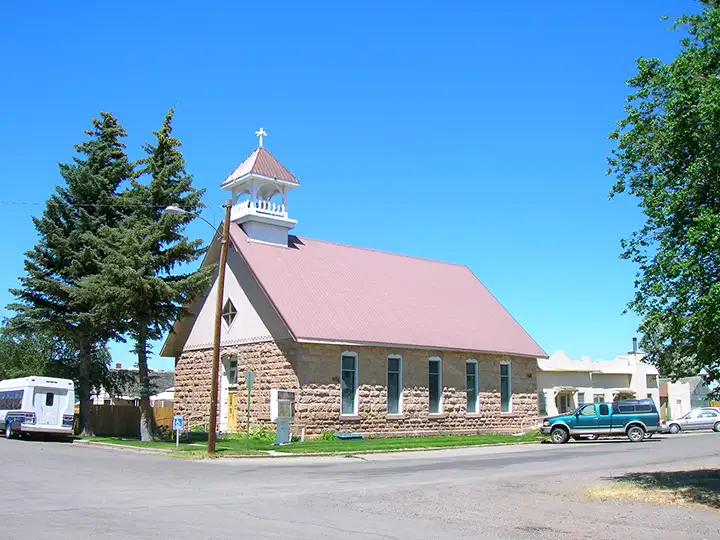 One of the originals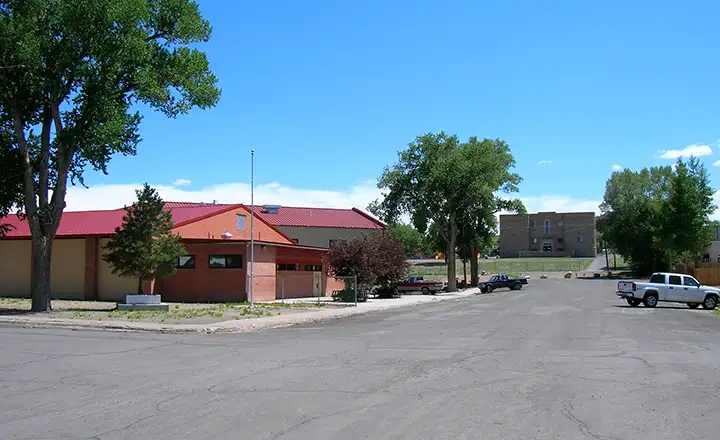 The Del Norte schools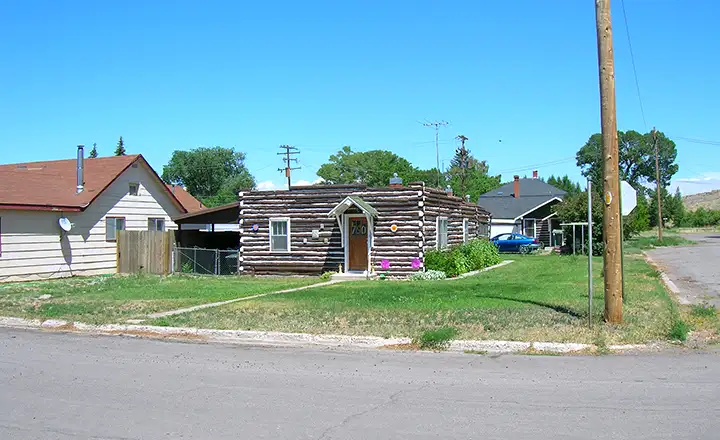 Another original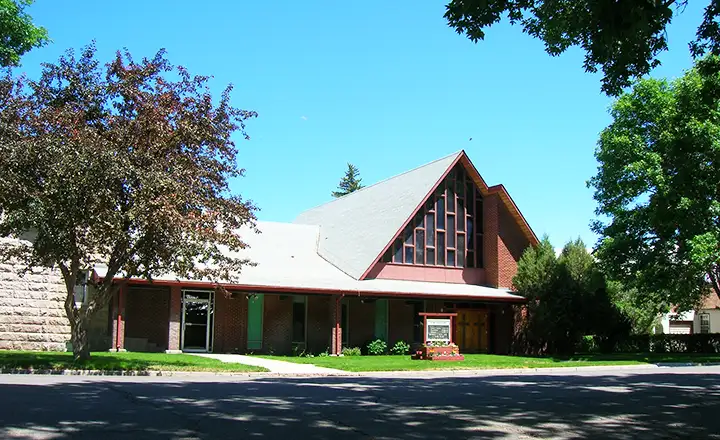 United Methodist, I think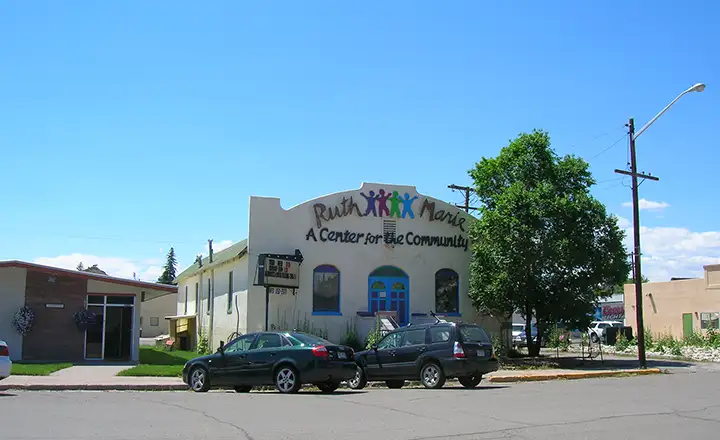 The Del Norte Community Center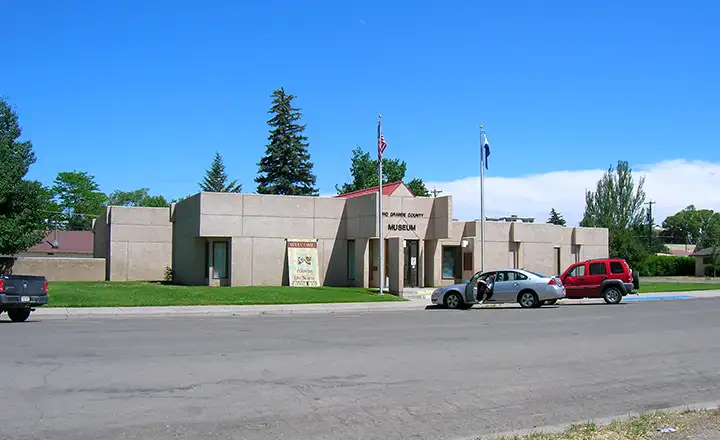 The Rio Grande County Museum