Hooper, Colorado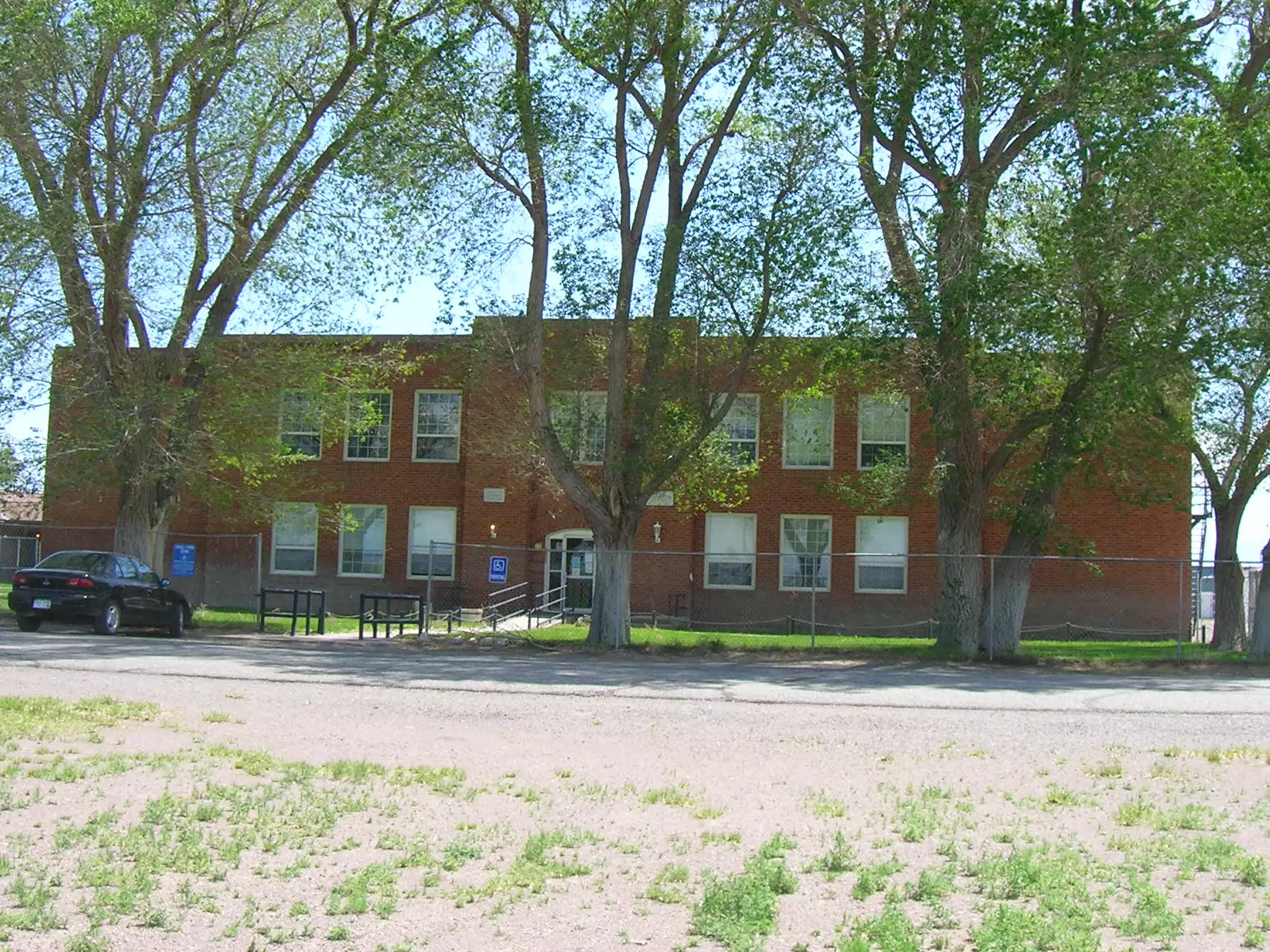 The Hooper Schools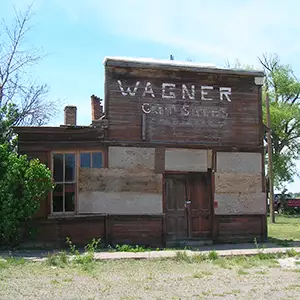 Hooper is about 30 miles north of Alamosa on State Route 17, up against the Saguache County line.
Hooper came into being in the San Luis Valley during the land boom created after the arrival of the Denver & Rio Grande Railroad in Alamosa. Railroad spurs were built all through the valley, one of them coming out of Alamosa and heading north through Mosca and into Hooper. However, between weather fluctuations, water problems and stock market whims, most of the rail lines in the San Luis Valley were abandoned. Then the tracks were removed.
Today there are several places where what remains was a town that began back in the late 1800s at the place where the railroad built a station house and loading platform. Often enough, that was also the end of the line for a few years, then the tracks were pulled.
A couple of miles west of Hooper, the valley floor is abundant with circles of irrigated crops and lots of work for farmhands. Hooper happens to be just east of the landform that separates the drainages in the center of San Luis Valley. To the west of that subtle rise, everythng flows to the Rio Grande. To the east is a large basin with no natural outlet. So years ago, when the United States and Mexico were wrangling in court over the water that no longer flows in the Rio Grande to feed Mexico, the US opted to build a system that would pump the water out of this basin and deliver it to the Rio Grande so that it would make the journey to Mexico and satisfy some of the complaint.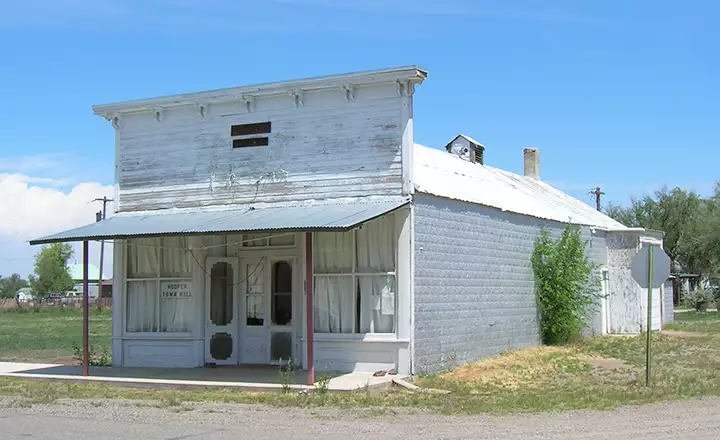 Hooper Town Hall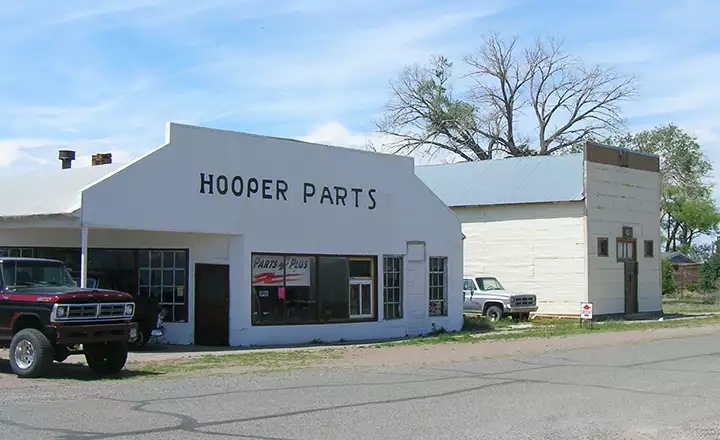 Across the street from town hall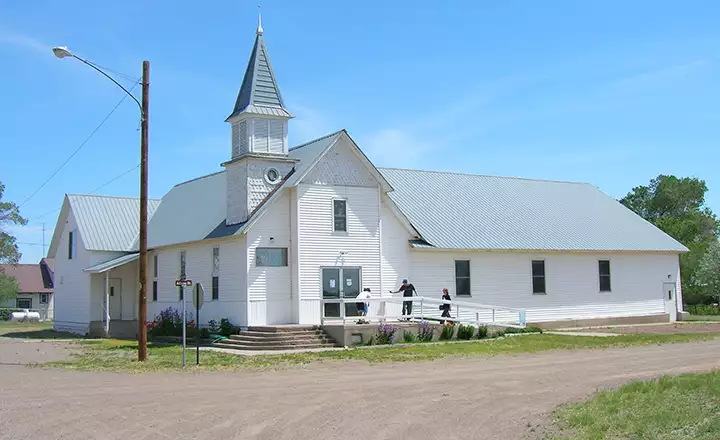 One of the churches in town, and the local skate park...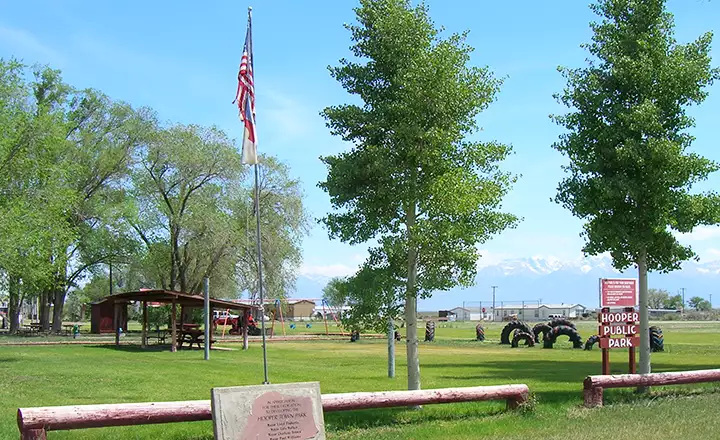 Hooper Public Park