Copper Mountain, Colorado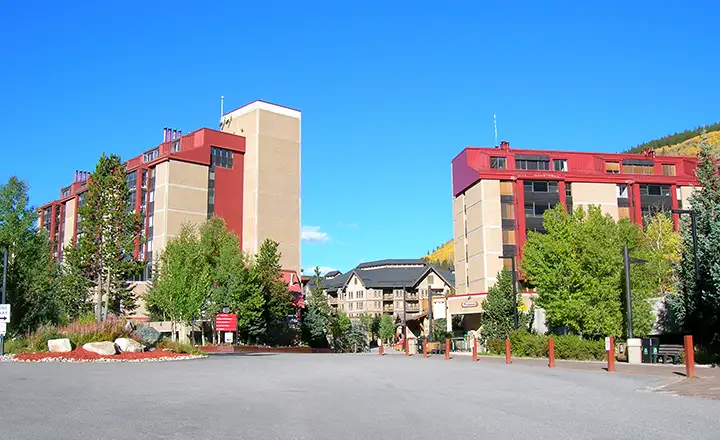 Copper Mountain Resort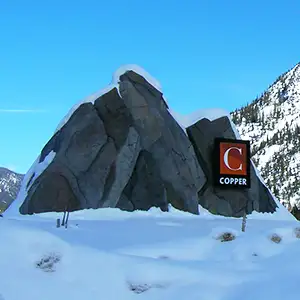 Copper Mountain: The skiing is excellent (in season, of course) and the 18-hole golf course more than lives up to IntraWest's reputation as a high-class resort developer and golf course designer/builder/operator. There are also some excellent summer hiking and biking trails heading out right at the edge of town.
The main village itself is beautiful, nice architecture, excellent layout, and that pond in the heart of everything is to die for: but no one fishes it unless they are under 12. Lots of shops, restaurants, lounges, apres-ski hangouts. And the maintenance looked really good (I'm an old remodeler, my eyes just automatically look and record).
It's not far from the main village to the outlying condos and townhomes. In season there are quite a few shuttles driving around with stops all over the place. But I came here in between seasons and had no trouble getting around to see what I needed and do what I felt I needed to do. I parked in an almost empty lot very close to the center of the village and enjoyed an easy stroll through the heart of everything. There were some folks around but the area with the most activity was the golf course. And of course, I went over there and checked things out, too. Then I was back on the road and over to Vail. Come next winter and I want to be checking out those ski slopes, up close and intimate...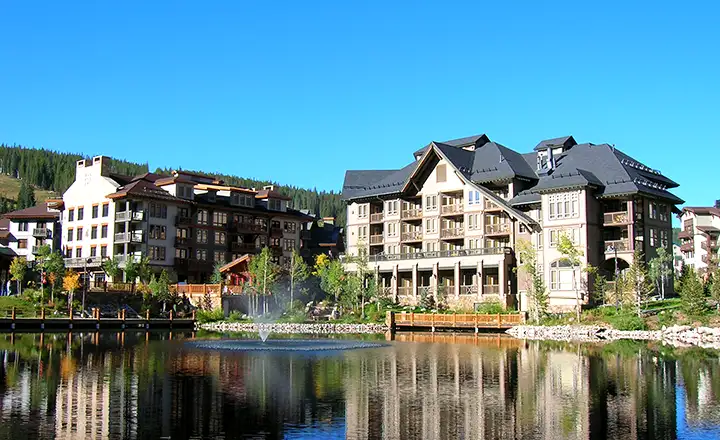 Looking west across the central pond at Copper Mountain Resort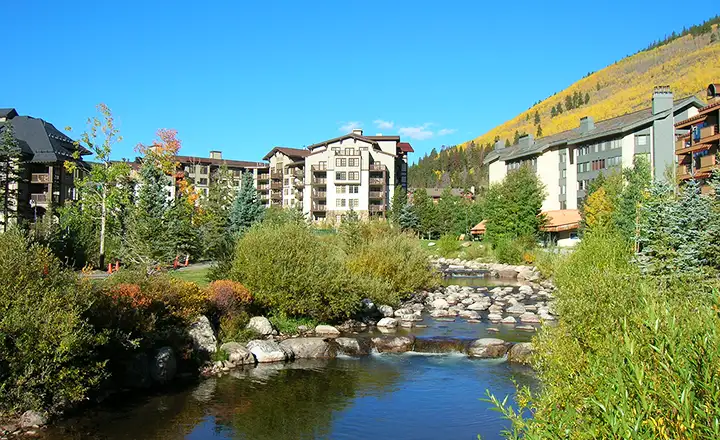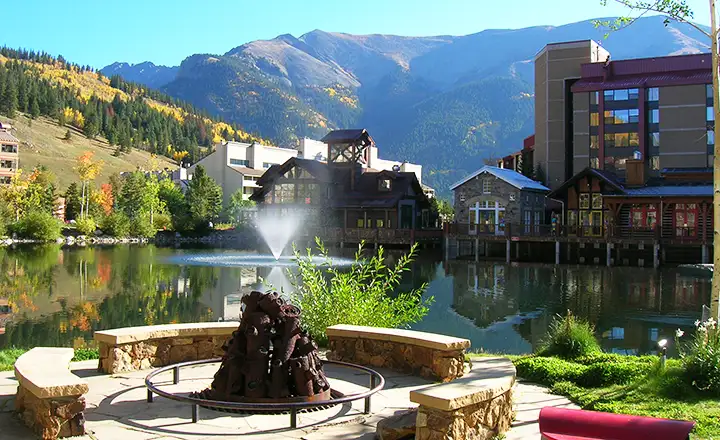 For hundreds of years, Copper was home to the Ute and Arapaho Indians. This was their prized fishing, trapping and hunting grounds, filled with trout, whitefish, deer, elk, buffalo, and black bear. Then came the European invaders in the mid-1800's. They discovered a big copper strike very close to here and by 1880, Judge John S. Wheeler established a settlement at the junction between the Gore Range and the Ten Mile Mountains. Some of the old buildings of Wheeler Junction can still be seen scattered along the back nine of the Copper Creek Golf Club, near the base of the Alpine Lift.
While Judge Wheeler promoted the area as a trout fishing and horseback riding retreat, Wheeler Junction was filled with fur traders, loggers, prospectors, miners and, of course, soiled doves. In the midst of that rough-and-tumble town, one of the wildest of the boarding houses offered amenities like china dishes and authentic tablecloths and silverware. The prospectors and miners worked hard all day and spent their nights at balls, dances and card parties...
Then in 1971 came one Chuck Lewis. He looked at what remained of Wheeler Junction and the countryside it was located in and told his friends, "I'm gonna build me a killer ski resort." He bought 280 acres at the base of the mountain and then negotiated with the Forest Service to establish guidelines and parameters for the ski resort. Initial construction on the ski runs started that summer of 1971. Over the years, Copper added new lifts and grew to its current size of 2,433 acres. Intrawest bought the resort in 1997 and promoted it into its present position as one of Colorado's premier year-round destinations.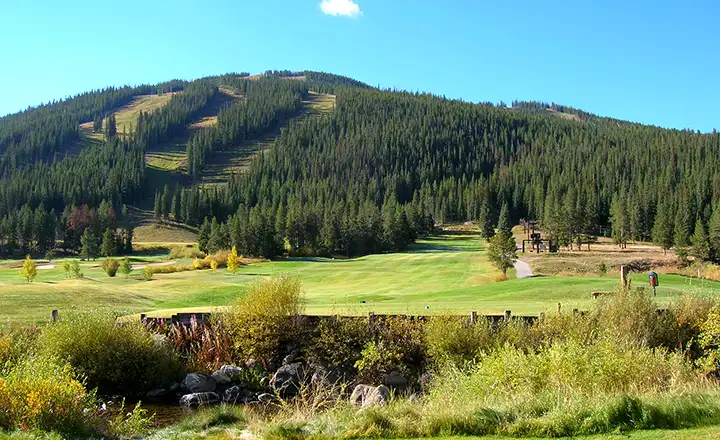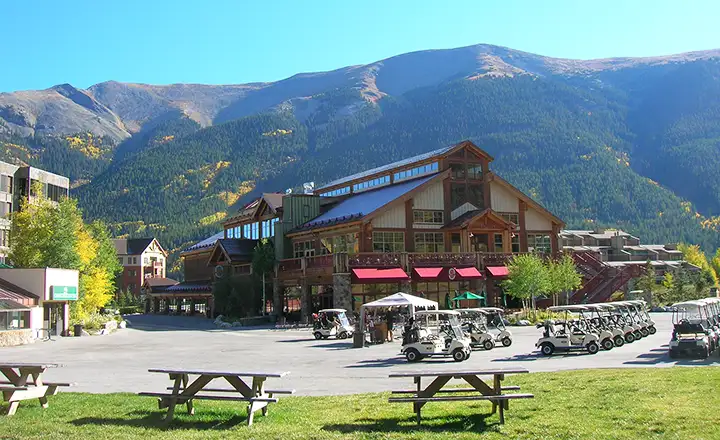 The Copper Creek Golf Course Clubhouse