Cherry Hills Village, Colorado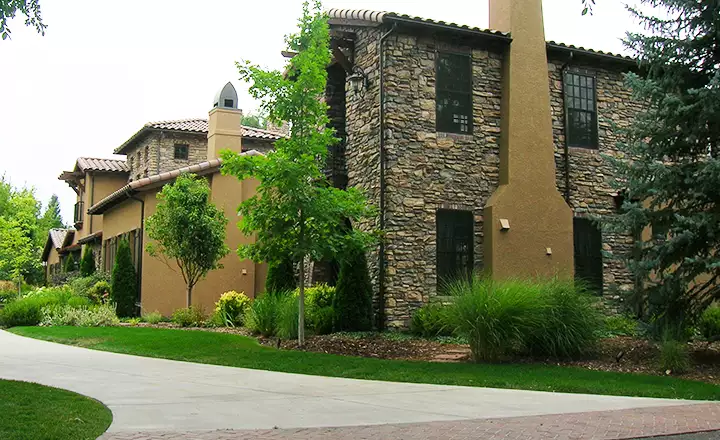 A typical home in Cherry Hills Village
Cherry Hills Village is located on the south side of the Denver Metroplex. The city is one of the most affluent cities in Colorado. Cherry Hills Village was incorporated specifically to give the residents more authority over local development and to deal with concerns at the time (1945) about Denver locating a new regional airport next to town. Ironically, Denver opted to locate the airport elsewhere (that was Stapleton Field).
In the beginning, city staff was all volunteers, and many worked from home. They created their first zoning map in 1945 but didn't adopt a land use Master Plan until 1950. Much of their effort was to keep the rural character of the area so they allowed for only limited commercial uses, mainly in the vicinity of the intersection of Quincy Avenue and University Boulevard. Cherry Hills Village didn't even purchase land for a Village Center until 1961 when 4 acres was purchased for $20,000. Even today, Cherry Hills Village is primarily residential with a low population density. In passing through Cherry Hills Village you might notice there's an extreme lack of public parking.
Former Secretary's of State Condoleeza Rice and Madeline Albright were alumni of private schools in Cherry Hills Village.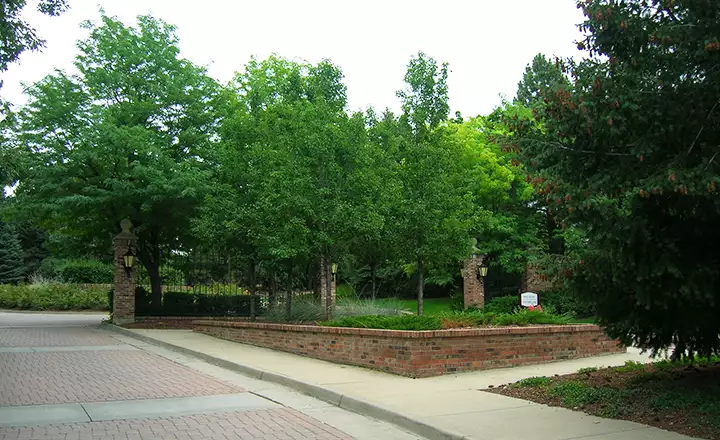 A "not-gated" residential entry in Cherry Hills Village
(there are 2 security guards parked behind the spruce on the right)
Pictured below are some examples of typical residential construction in Cherry Hills Village: