Centennial, Colorado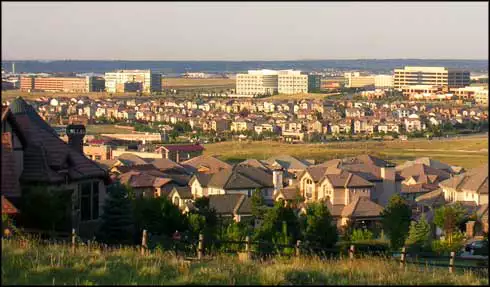 Centennial, Colorado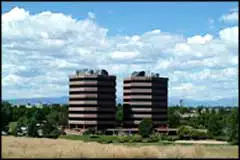 Centennial is a new city, incorporated in 2001 from unincorporated parts of Arapahoe County in order to prevent annexation by Greenwood Village as Greenwood Village tried to improve its tax base. It took several years in court with different legal strategies to establish the right of incorporation to be a superior right to that of annexation. Then Centennial could properly be incorporated.
At the time of incorporation, the 100,000+ residents in the incorporated area made Centennial the largest municipal incorporation in US history. The incorporators back then promised to keep city sales taxes at 1%. Soon, that number was at 2.5%.
Centennial Airport lies just outside the city boundary and predates the city by more than 30 years. The Church of Jesus Christ and Latter Day Saints built their Denver Temple in what is now Centennial. If you were to find a good map of Centennial, you'd see that the city appears on the map as a checkerboard pattern with portions of Foxfield, Aurora and unincorporated areas interspersed.