Chief Joseph Scenic Byway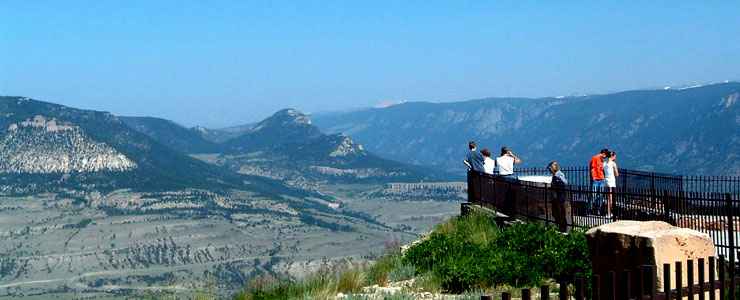 The view from Dead Indian Pass Overlook along the Chief Joseph Scenic Byway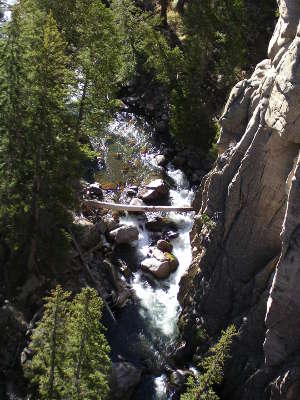 The Chief Joseph Scenic Byway runs along Wyoming Highway 296 for 47 miles between US Highway 212 (the Beartooth Highway) and Wyoming Highway 120 (about 17 miles north of Cody). This is incredible countryside in the Shoshone National Forest as the route travels beside the Clarks Fork of the Yellowstone between the Absaroka and Beartooth Mountains.
The byway is named for Chief Joseph, leader of the Nez Perce during the Nez Perce War in 1877. To escape from Army cavalry, Joseph led his people into and across Yellowstone country, emerging in the Absarokas and crossing this whole area before going to see their old hunting buddies on the Crow Indian Reservation to the east. The Nez Perce couldn't stay with the Crows without causing them trouble so Joseph's people continued moving north, trying to reach safety on the other side of the Canadian border. A blizzard stopped them at Bear Paw, Montana, 30 miles short of their goal. After a six-day battle, they surrendered to the Army and while being promised one thing (the right to return to their lands), they were immediately given another (rail transport to Oklahoma for several years).
The best time to drive this beautiful stretch of road is summer and fall. Snow plows do keep the road open year-round but winter in this neighborhood can be nasty.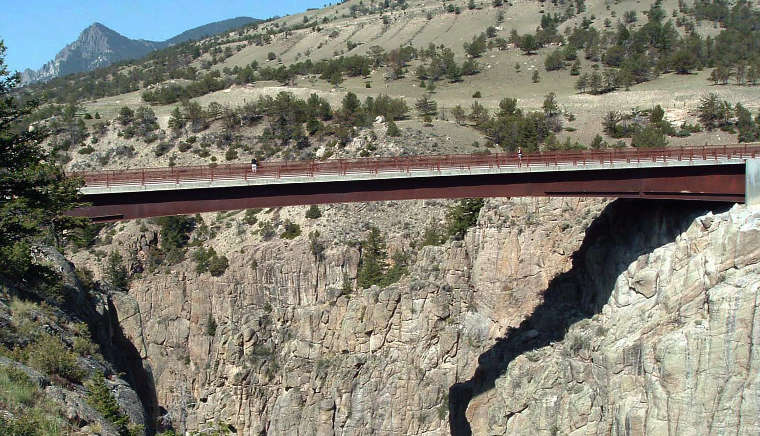 Sunlight Bridge spans the canyon above Sunlight Creek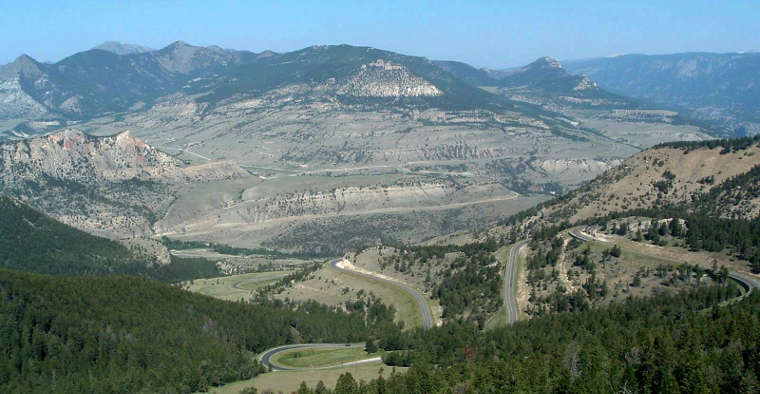 Dead Indian Overlook at Dead Indian Pass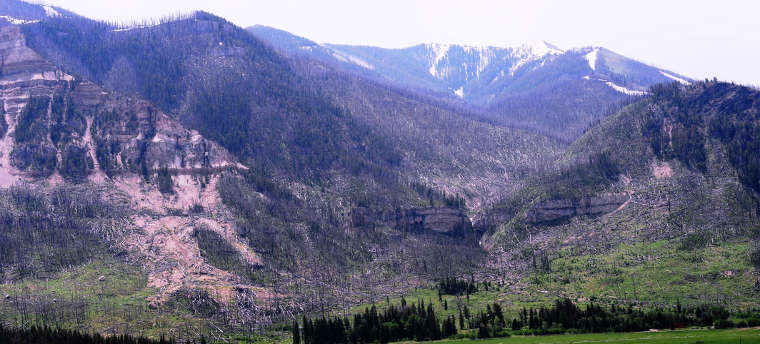 Cathedral Cliffs
, in the area affected by the great forest fires of 1988
Upper left photo courtesy of Crystal Mathias, via Byways.org
Bottom photo courtesy of Talbot Hauffe, Wyoming DOT, via Byways.org
Other photos courtesy of Katie Armstrong of the National Scenic Byways Office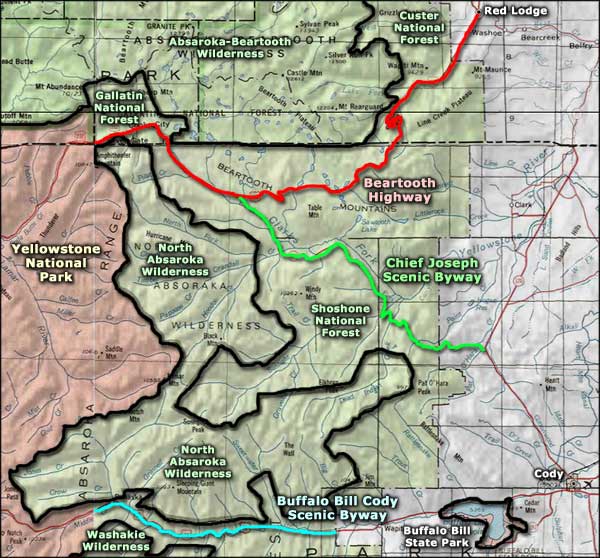 Related Pages
Map courtesy of National Geographic Topo!