Buffalo Bill Scenic Byway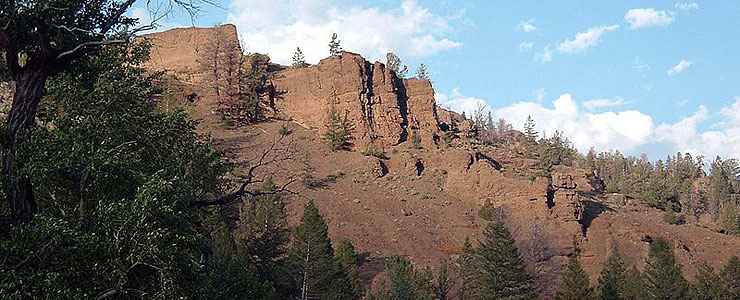 Cliffs rising above the Buffalo Bill Scenic Byway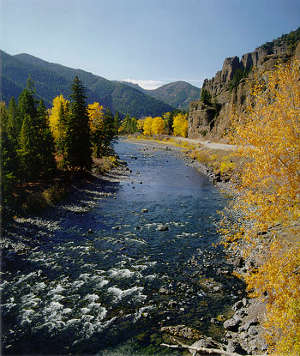 The Buffalo Bill Scenic Byway is a 27.5-mile route along the highway that connects Cody with the east entrance of Yellowstone National Park. Just west of Cody is Buffalo Bill State Park. About halfway to Yellowstone the highway is paralleled by the southern boundary of North Absaroka Wilderness. The Buffalo Bill Cody Scenic Byway officially starts just west of Wapiti at the Shoshone National Forest boundary. Then about 3/4 of the way to Yellowstone, the highway is paralleled by the northern boundary of Washakie Wilderness.
About 2 miles east of the east entrance to Yellowstone is the site of Pahaska Teepee, a hunting lodge and hotel built by Buffalo Bill Cody between 1902 and 1904. The property around it is now part of a major resort but tours of the old lodge are still offered.
For most of its distance, the Buffalo Bill Scenic Byway runs parallel to the North Fork of the Shoshone River through the Wapiti Valley. The highway is open year-round but the east gate to Yellowstone closes on the first Monday in November.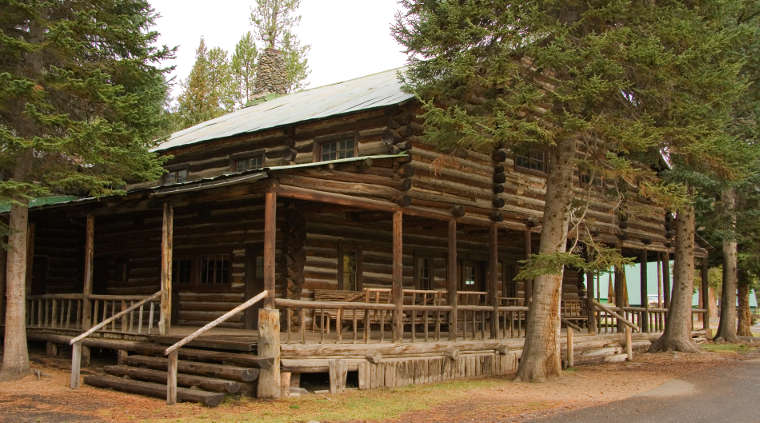 Pahaska Teepee, Buffalo Bill's old hunting lodge
Upper photo courtesy of Katie Armstrong of the National Scenic Byways Office
Upper left photo courtesy of Randy Wagner © 1997, via Byways.org
Lower photo courtesy of Wikipedia userid Acroterion,
CCA-by-SA 3.0 License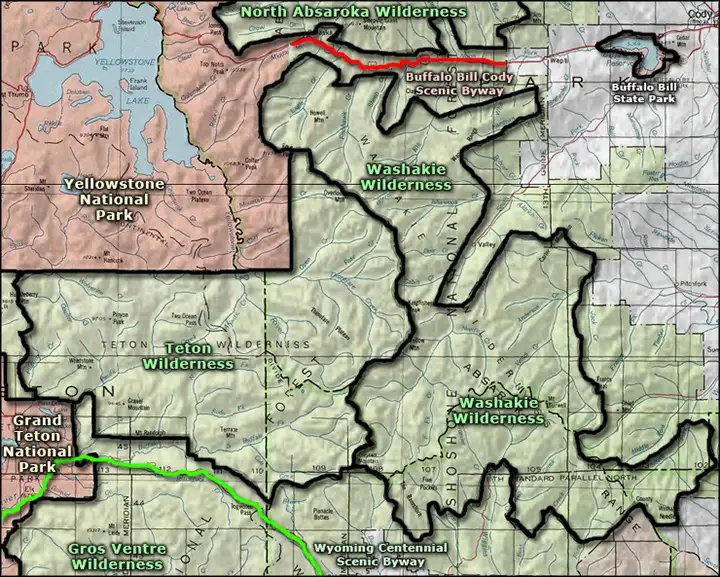 Related Pages
Map courtesy of National Geographic Topo!