Gifford Pinchot National Forest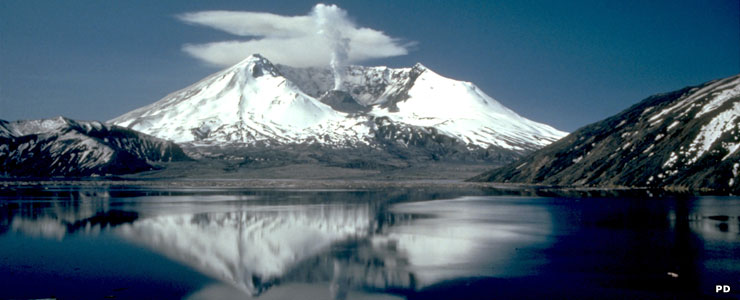 Mount St. Helens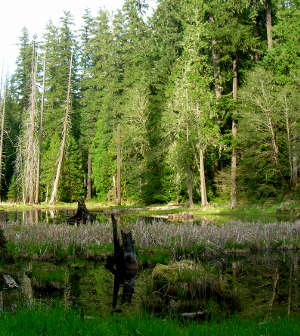 Gifford Pinchot National Forest encompasses some 1,368,300 acres in southwestern Washington. Included in the forest is the 110,300-acre Mount St. Helens National Volcanic Monument. In the beginning, Gifford Pinchot National Forest was set aside as part of the Mount Rainier Forest Reserve in 1897. Then it became the Columbia National Forest in 1908 and that was renamed the Gifford Pinchot National Forest in 1949, in honor of Gifford Pinchot, first superintendent of the National Forest Service.
Gifford Pinchot National Forest is stretched out along the western slopes of the Cascades from the Columbia River north to Mount Rainier National Park. Elevations range from about 400 feet to the summit of Mount Adams at 12,276 feet, second highest point in Washington.
Wilderness Areas on Gifford Pinchot National Forest
There are more than 50 developed campgrounds on Gifford Pinchot National Forest. Most campsites are available only on a first-come, first-served basis but virtually all of the group campsites require advance reservations. Many campgrounds offer spots designed to accommodate truck campers, camp trailers and RVs but sometimes sizes are limited and never are there hookups available. Generally, a developed campsite includes a picnic table and cook grill (sometimes a fire ring) with a drinking water supply and restrooms (often vault or pit toilets) nearby.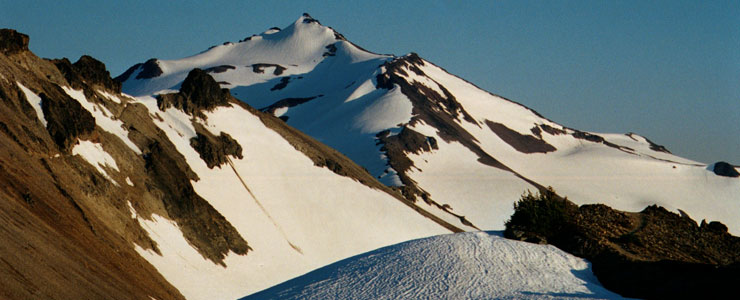 Old Snowy Mountain
There are more than 100 lakes and 1,360 miles of streams on Gifford Pinchot National Forest. More than 90% of the streams have self-sustaining fisheries that include steelhead trout, chinook and coho salmon, kokanee salmon, rainbow trout, brown trout, cutthroat trout, bull trout and eastern brook trout. The Washington Department of Fish and Wildlife does supplement fish populations in some streams and forest lakes. The only river currently designated as a Wild and Scenic River is the White Salmon River but the Cispus River, Lewis River and the Clear Fork and Muddy Fork of the Cowlitz River have been recommended for that Wild and Scenic River status.
Wildlife on the forest includes black bear, black-tailed deer, elk, mountain lion, bobcat, gray wolf, coyote, fox, mountain goat, wolverine, pine marten, skunk and raccoon.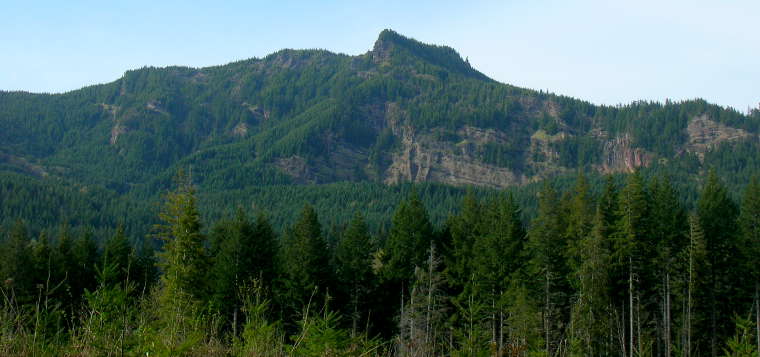 Typical sight in Gifford Pinchot National Forest
Hiking to Silver Star Summit
Gifford Pinchot National Forest
US Forest Service
Old Snowy Mountain photo courtesy of Walter Siegmund,
CCA-by-SA 3.0 License
Upper left and bottom photos courtesy of TheArmchairExplorer,
CCA-by-SA 4.0 License
Mount Adams photo courtesy of Wikpedia userid AdorableFluttershy,
CCA-by-SA 3.0 License
Silver Star photo courtesy of Wikipedia userid Petrarch1603,
CCA 1.0 License
Photo of Mt. St. Helens is in the public domain
Maps courtesy of the US Forest Service