Cherokee National Forest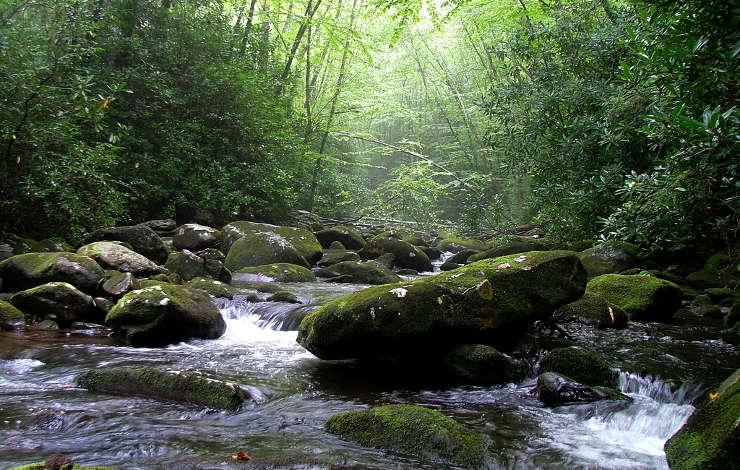 In South Fork Citico Creek Wilderness
Cherokee National Forest, the largest chunk of public land in Tennessee, encompasses some 655,598 acres in two non-contiguous parcels. The forest contains most of the border area along the main ridges of the Appalachian Mountain Range on the Tennessee side. The northern and southern sections of the forest are separated by Great Smoky Mountains National Park. The forest adjoins other National Forests in Virginia, North Carolina and Georgia, sharing three wilderness areas, too. Large portions of the forest were controlled by the Tennessee Valley Authority, which still controls many waterflows in the area. That said, the rivers of Cherokee National Forest are famous for their whitewater rafting.
Wilderness Areas
Big Laurel Branch
Citico Creek
Gee Creek
Joyce Kilmer-Slickrock
Little Frog Mountain
Pond Mountain
Sampson Mountain
Unaka Mountain
Cherokee National Forest is home to the Ocoee Whitewater Center, a facility built for the 1996 Atlanta Summer Olympic whitewater canoe and kayak slalom events. The center now plays host to whitewater, hiking and mountain biking events in the area, in addition to being available to rent for conferences, weddings, receptions and other public and private events.
The forest is criss-crossed by the Cherohala Skyway, Blue Ridge Parkway, Natchez Trace National Historic Trail (and Parkway), Overmountain Victory National Historic Trail and the Trail of Tears National Historic Trail. All in all, the forest contains more than 600 miles of non-motorized trails, including almost 150 miles of the Appalachian National Scenic Trail.
Some areas of the forest have been so popular as recreation sites that the Forest Service has had to make new regulations governing public use and the nasty impact that has had on the forest, the mountains, the trails and the wilderness areas. For instance, the entire southern section of the Appalachian National Scenic Trail allows overnight camping in the same place only three days in any 30-day period because of overuse and abuse of the camping areas.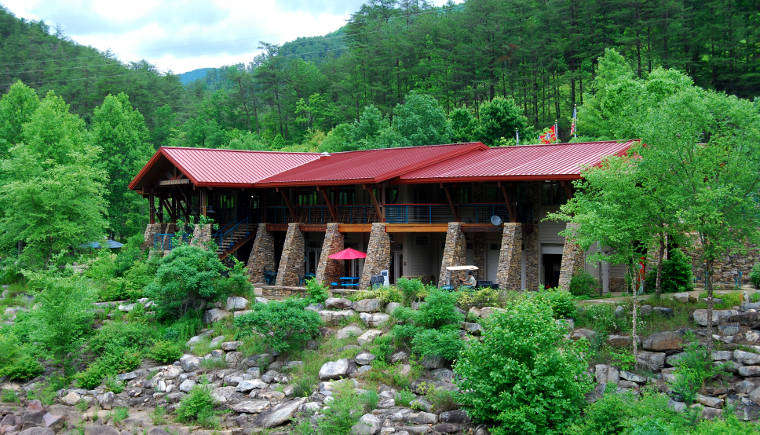 The Ocoee Whitewater Center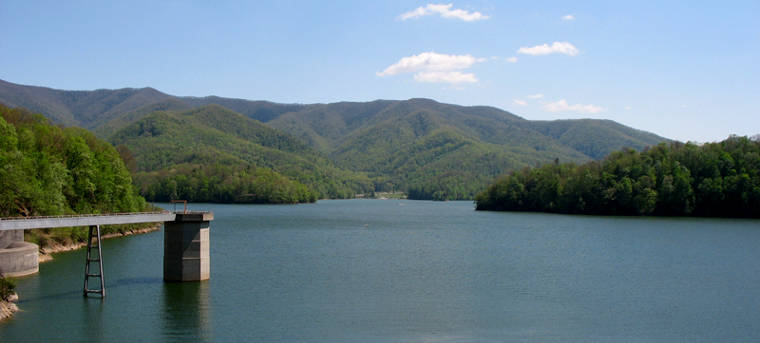 A view of Watauga Lake
Cherokee National Forest
US Forest Service