Cherohala Skyway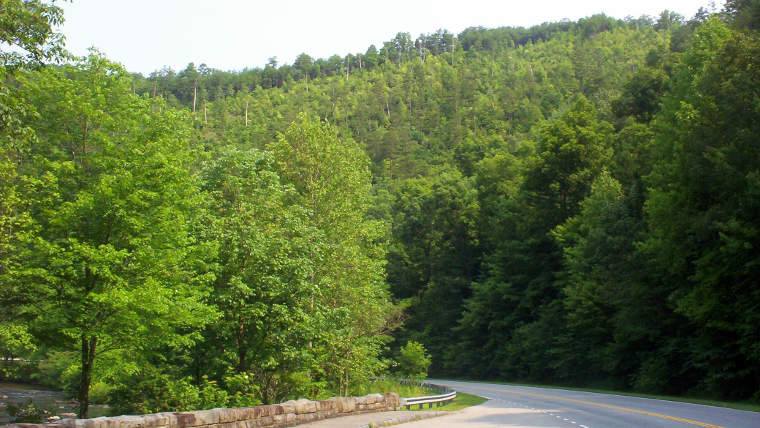 In thick forest near Tellico Plains along the Cherohala Skyway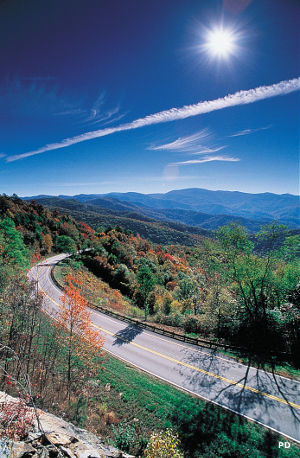 The Cherohala Scenic Byway is a 51-mile route connecting Robbinsville, North Carolina with Tellico Plains, Tennessee. It's a relatively new road (construction ended in 1996) that was designed to be a Scenic Byway. It delivers by forging a new path across some of the highest and most remote areas in the Appalachian Mountains, connecting areas that had previously been very remote from each other.
The name is a portmanteau of the Cherokee and Nantahala National Forest names, through which the Skyway passes.
The eastern end of the Cherohala Skyway is at the junction of NC 143 and the Kilmer Road (which accesses the Joyce Kilmer Memorial Forest to the north). The western end is at the Cherohala Skyway Visitor Center and Charles Hall Museum in Tellico Plains. Elevations along the route vary from a low near 900 feet at the Tellico River to a high above 5,400 feet at Haw Knob on the state line.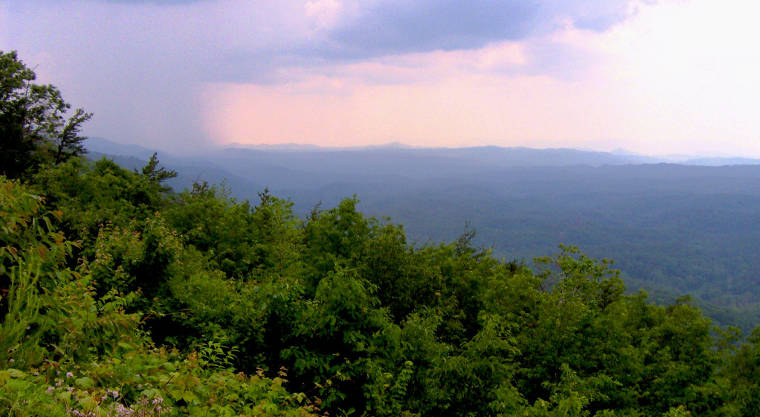 Along the Cherohala Skyway near Hemlock, Tennessee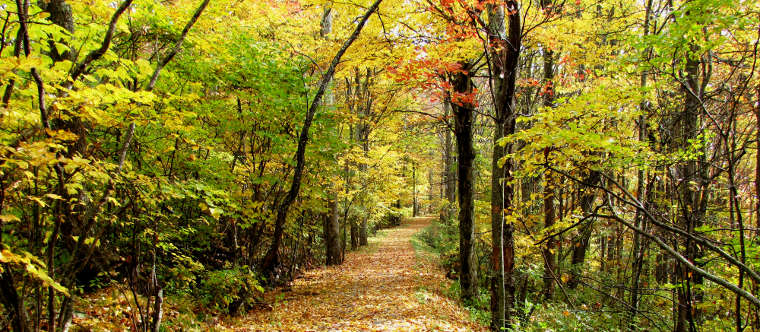 Along the Spiral Ridge Trail in Nantahala National Forest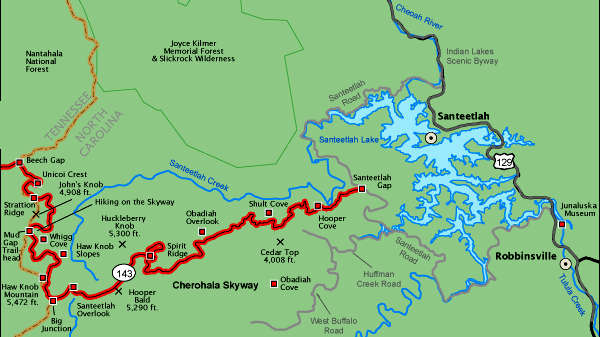 North Carolina section of the Cherohala Skyway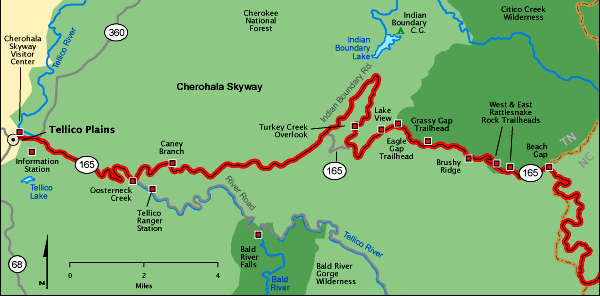 Tennessee section of the Cherohala Skyway