Bald River Gorge Wilderness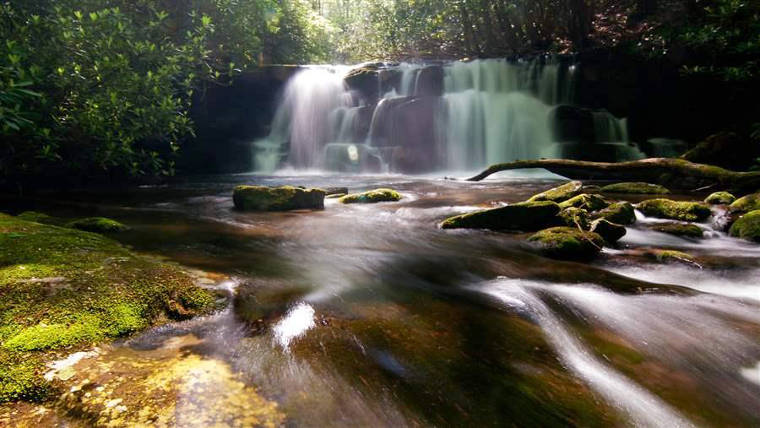 In the Upper Bald River Wilderness Study Area
Bald River Gorge Wilderness is a 3,791-acre property located within Cherokee National Forest in eastern Tennessee. The wilderness is named for the steep-sided gorge cut across the center of it by the wild and clear Bald River. Congress designated Bald River Gorge Wilderness in 1984.
Bald River itself is a small trout stream that crosses the heart of the wilderness area before flowing over a 90' waterfall into the Tellico River, just beyond the northern boundary of the wilderness. There is a parking area near the falls that also serves as the northern trailhead of the Bald River Trail. From the parking area the six-mile trail rises a bit, then descends past a series of waterfalls along an old railroad bed before rising to the rim of the gorge. From there the trail alternates between the river and the top of the gorge several times before reaching the southern trailhead at the Cantrell Parking Area. There are several sheltered campsites along the trail. There are also a couple other, shorter trails in the wilderness but all the trails see heavy use by humans. Anglers in the wilderness need to use flies only and have a special fishing permit on their person.
On the south, adjacent to Bald River Gorge Wilderness, is the 9,000-acre Upper Bald River Wilderness Study Area.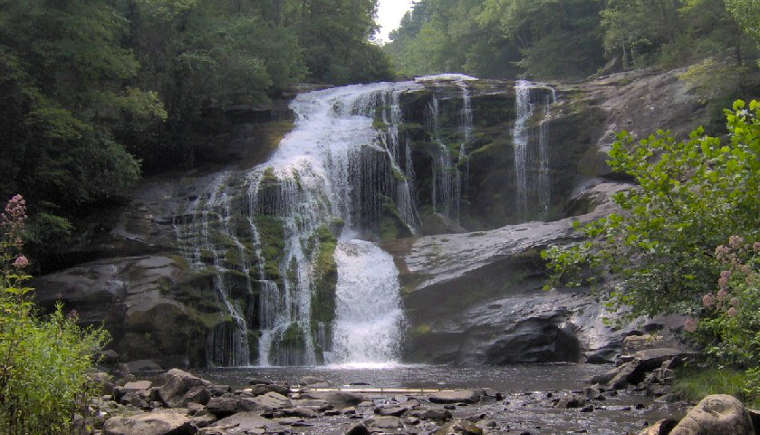 Bald River Falls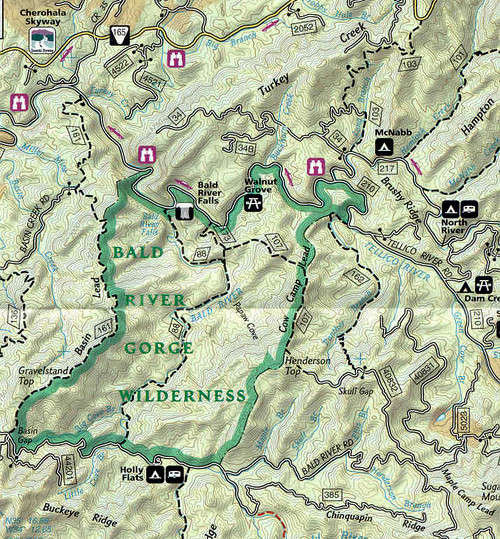 Bald River Gorge Wilderness