Rio Grande Gorge
The Gorge as seen from State Highway 68 and looking north, between Pilar and Ranchos de Taos
The area of the Rio Grande Gorge that I am talking about here is the area between Pilar and Taos Box. The Gorge does go further north and south than that. West of Questa (and north of this area) is the Rio Grande National Wild and Scenic River Area, another area of incredible landscape, whitewater rafting possibilities and cold stream fishing but I haven't been into that area of the river yet and have no photos for you... same for the area between Pilar and Velarde.
The area shown here is the primary Rio Grande whitewater rafting zone in northern New Mexico. Some folks put into the river right at Pilar and go south through Class 4 and 5 whitewater (usually to Velarde). Some put in well above Taos in the National Wild and Scenic River area, some at Dunbar Bridge in Arroyo Hondo (for the Taos Box section), and some at Taos Junction Bridge at the northern end of Orilla Verde for a quite float (Class 1 and 2 only) down to Pilar.
When looking at these photos it is obvious that the Rio Grande, as it flows through northern New Mexico, is flowing through a crack in the Earth. That crack is known as the Rio Grande Rift. The two sides of the rift are still separating from each other, although the motion is very slow, There is regularly some minor seismic activity along the rift and there are also a few hot springs surfacing along the river, testifying to the nearness of hot rock underground.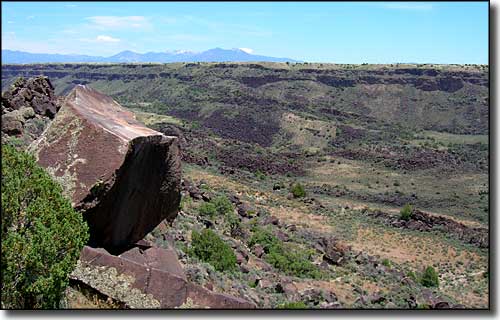 Looking north in Orilla Verde Recreation Area near the Taos Junction Bridge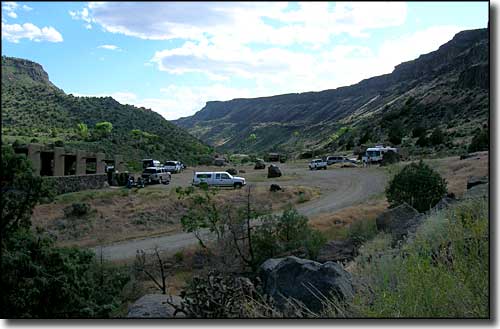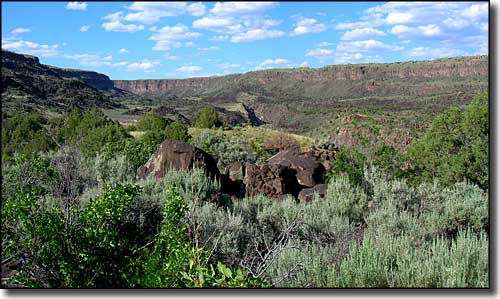 Down in the gorge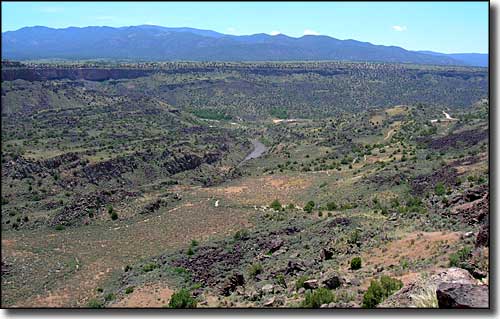 In places the gorge is wide enough to be called a canyon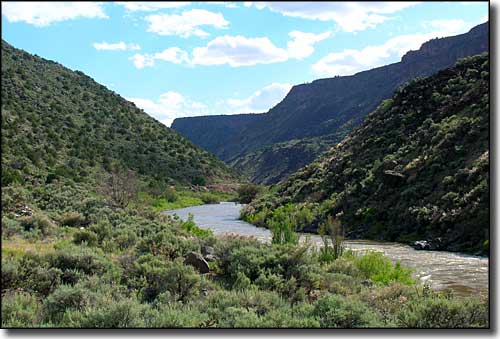 In other places it's a bit more narrow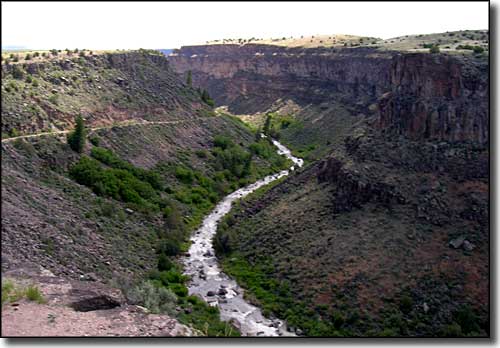 And in some places it's obviously just a crack in the surface of the planet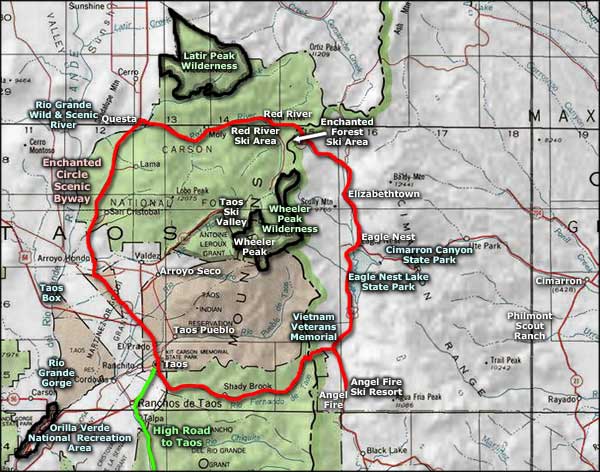 Related Pages
Map courtesy of National Geographic Topo!