Latir Peak Wilderness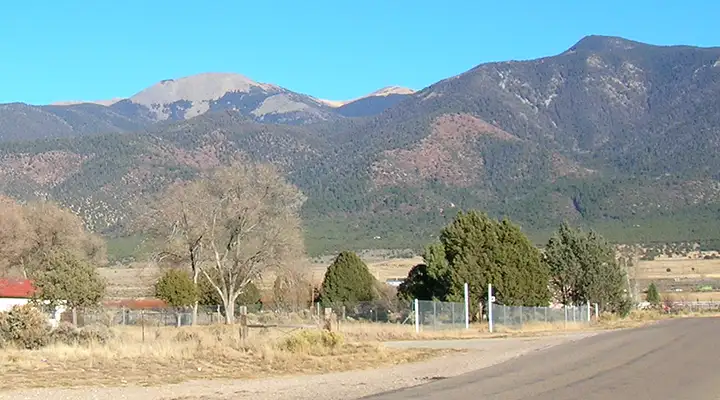 Latir Peak Wilderness rises northeast of Questa
The Latir Peak Wilderness is in the northern part of New Mexico's Sangre de Cristo Mountains. There are 3 peaks above 12,500' in these 20,000 acres. Most of the area is heavily forested with the usual pinon-juniper lower levels, ponderosa mid-level and spruce-fir-aspen mix above 8,000'. There are significant interspersed grass-and-wildflower-strewn meadows throughout but above 11,500' you come into alpine tundra, especially on Latir Mesa at the northern end of the Wilderness.
There is a well established system of trails in the Latir Peak Wilderness with the Lake Fork Trail between Cabestro Lake (at the bottom of the hill) and Heart Lake (at the top of the hill) probably being the most popular. Hunters come in the fall for the mule deer, elk and black bear, but these woods also support a good population of badger, coyote, mountain lion, bobcat, beaver, and fox.
All of this property is within Carson National Forest.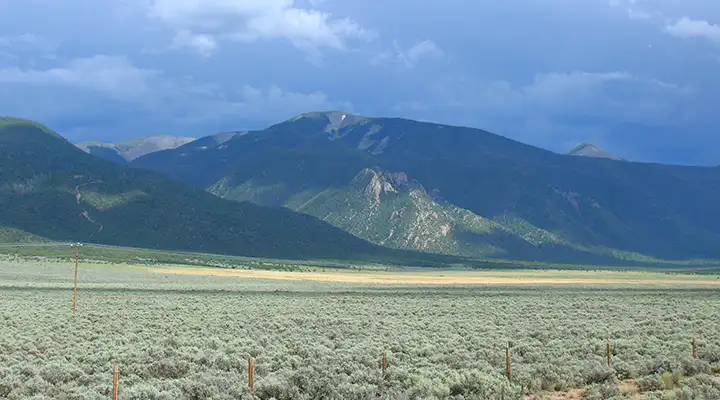 Weather brewing above Latir Peak Wilderness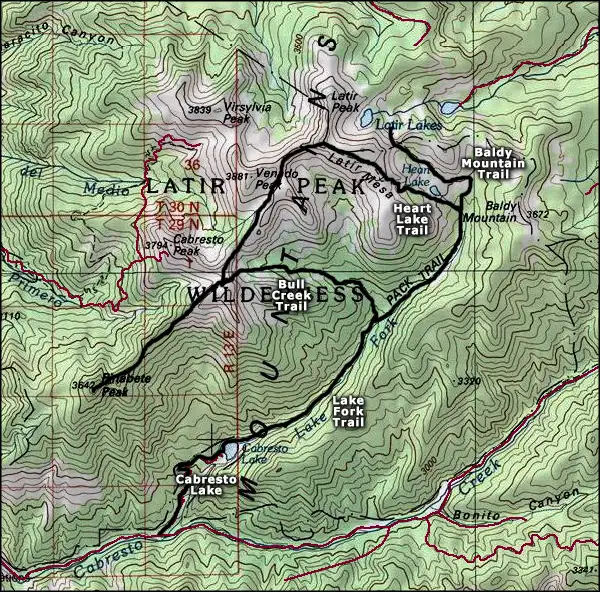 Latir Peak Wilderness
US Forest Service

- Carson National Forest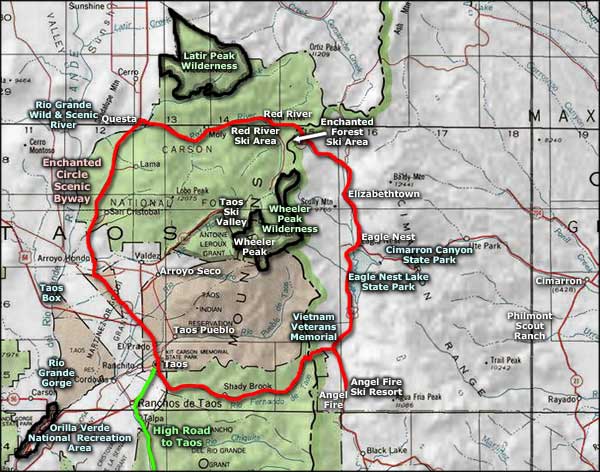 Related Pages
Map courtesy of National Geographic Topo!