Applegate-Lassen National Historic Trail

Along the Applegate-Lassen National Historic Trail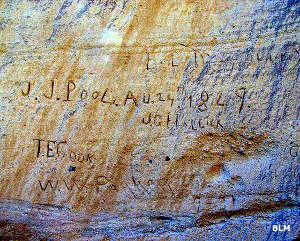 Historic graffiti
The Applegate-Lassen National Historic Trail follows a cutoff route from the California Trail that shortened the trip to northern California and southern Oregon. At its peak, the trail saw more than 10,000 wagons pass through in 1849. In northern California the two trails separate, the Lassen Trail heading south to Peter Lassen's place in northern California and the Applegate Trail continuing west and then north into Oregon.
The Applegate section of the trail was blazed in the summer of 1846. Two Applegate brothers led a team of surveyors cross-country from the southern Willamette Valley to Fort Hall in Idaho. At Fort Hall is where the Applegate Trail split off from the main Oregon Trail. On their way back to Oregon, the Applegates led 150 pioneers (with their wagons) over the route to demonstrate that it was doable. A couple years later that part of the Applegate Trail from Fort Hall to Winnemucca became part of the main California Trail. Today's Applegate National Historic Trail runs between Dallas, OR and Winnemucca, NV.
Around 1848 Peter Lassen came along and followed the Applegate Trail into northeastern California before striking off to the south near Goose Lake and heading straight for his own ranch. By 1850 there were many gold seekers following his route into northern California.
The trail left Winnemucca headed west, then northwest across the Black Rock Desert to Black Rock Hot Springs. After that the route turned north toward what is now Soldier Meadows. Just west of Soldier Meadows the trail dropped down via a wagon slide into Fly Canyon (they attached oxen and ropes to their wagons and lowered them down the slope one at a time). Then they followed Fly Canyon into High Rock Canyon and turned northwest again, slowly making their way up onto the plateau. Once up the hill on less forbidding landscape, the route turned more westerly, going through Surprise Valley before crossing the Warner Mountains through Fandango Pass and then splitting near Goose Lake, the Lassen Trail turning southerly, the Applegate Trail continuing west.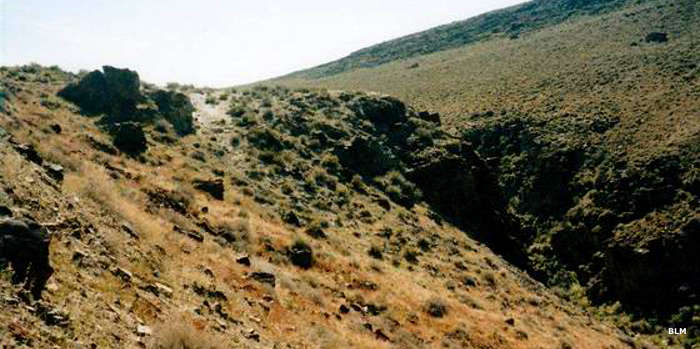 The wagon slide into upper Fly Canyon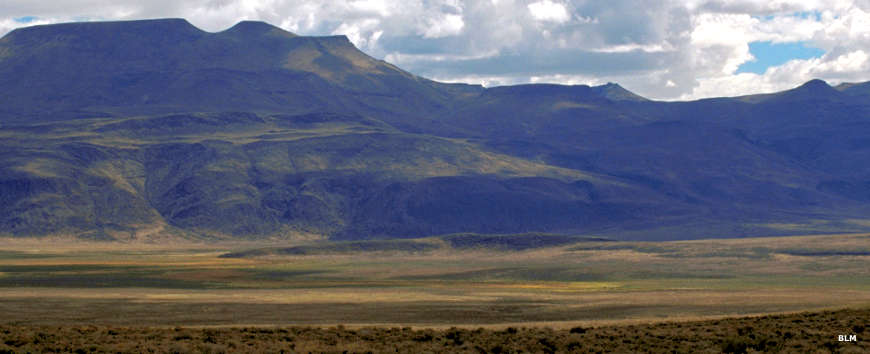 In the Soldier Meadows area
Applegate-Lassen National Historic Trail
Winnemucca Field Office -

Bureau of Land Management
5100 East Winnemucca Boulevard

,

Winnemucca

,

NV

89445
775-623-1500
Photos courtesy of the Bureau of Land Management
Map courtesy of the National Park Service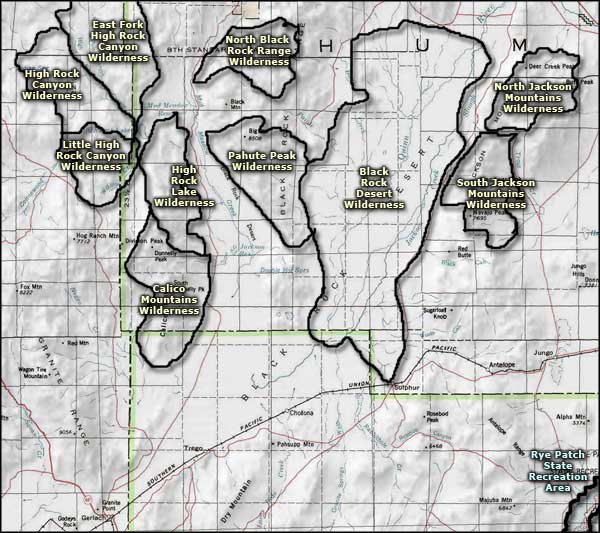 Related Pages
Map courtesy of National Geographic Topo!