High Rock Canyon Wilderness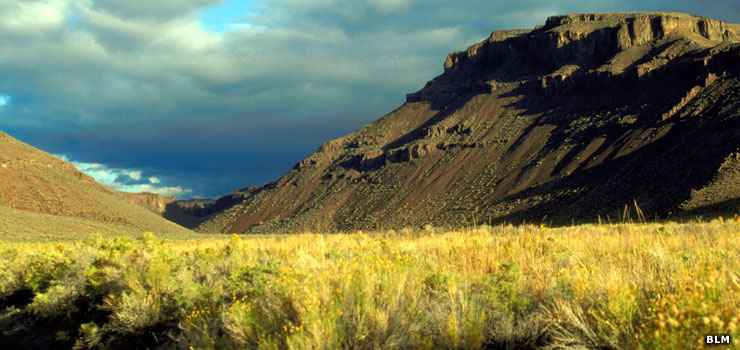 High Rock Canyon Wilderness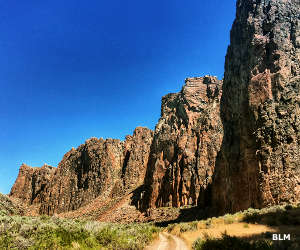 High Rock Canyon Wilderness is a 46,464-acre property that includes the deeply cut drainages of Yellow Rock, Mahogany, Grassy and High Rock Canyons. These broad volcanic uplands vary in elevation from about 4,900' to 5,800'. On the south side of High Rock Canyon Wilderness is Little High Rock Canyon Wilderness, and on the north side is the East Fork High Rock Canyon Wilderness, a boundary with a sharp drop at the lower edge of High Rock Canyon itself.
17 million years ago, the hot spot that caused all the volcanic activity on the Columbia River Plateau moved slowly south, spreading layer after layer of dense, black lava across this area of northern Nevada. A few million years later, the forces that caused the uplift of the Basin and Range area faulted, tilted and pushed up zones like the northern Calico Mountains and the North Black Rock Range. From the high points in High Rock Canyon Wilderness you can look out over the tablelands and the deep canyons cut into those tablelands that today form the High Rock complex. From the plateau you can also look down and see where the tablelands collapsed and created Summit Lake on the western slopes of the North Black Rock Range, or where another collapse filled Box Canyon and created High Rock Lake.
Mahogany Creek is a side canyon off High Rock Canyon where you can hike over water-sculpted smooth bedrock between narrow sheer basalt walls into slot canyons where you'll often find ancient pools of water that hold populations of fish that were trapped here when ancient Lake Lahontan dried up. Heading further up the main canyon into the headwaters area of Mahogany Creek you'll come out on top of the basalt plateau into which so many of the canyons in this area have been cut over the millenia.
While the main vegetation is sagebrush, the canyons tend to carry good water and support meadow complexes, some willows and small stands of chokecherry. The wildlife consists of small mammals plus California bighorn sheep, mule deer, mountain lion, pronghorn antelope, coyote, sage grouse and several species of raptor who like the nesting opportunities the canyon walls provide.
The Applegate-Lassen Emigrant Trail passes through High Rock Canyon, right along the eastern edge of the wilderness. In 1849, more than 10,000 wagons were driven through this area on the way to California and Oregon.
High Rock Canyon Wilderness is part of the Black Rock Desert-High Rock Canyon Emigrant Trails National Conservation Area.
BLM Map of the Area - 300 KB.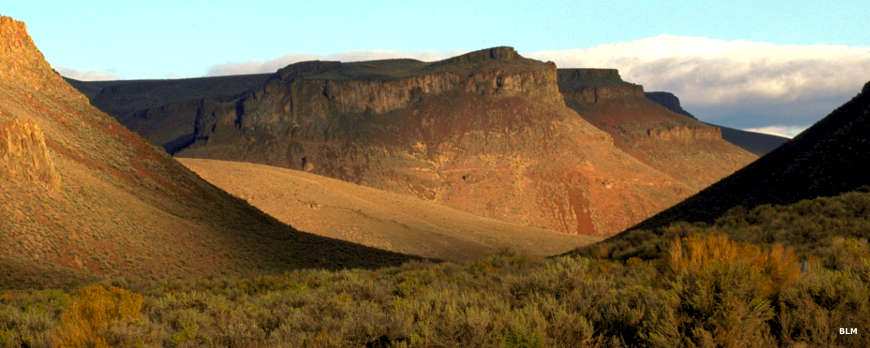 The view in a side canyon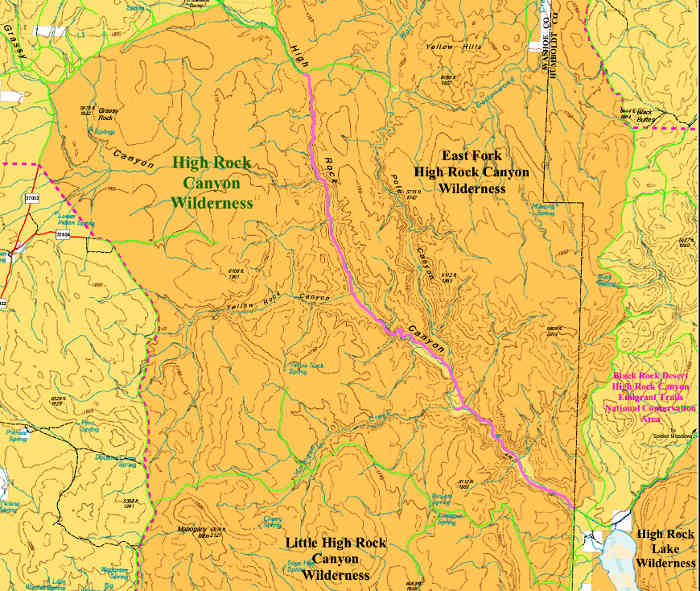 High Rock Canyon Wilderness
Surprise Field Office -

Bureau of Land Management
602 Cressler Street, PO Box 460

,

Cedarville

,

CA

96104
530-279-6101
Photos and map courtesy of the Bureau of Land Management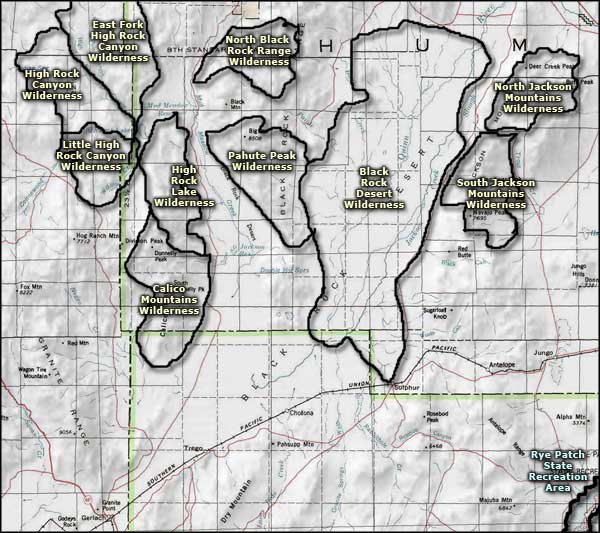 Related Pages
Map courtesy of National Geographic Topo!