Pahute Peak Wilderness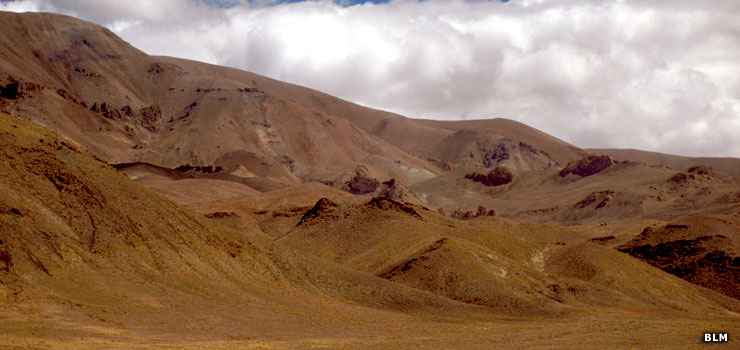 Pahute Peak Wilderness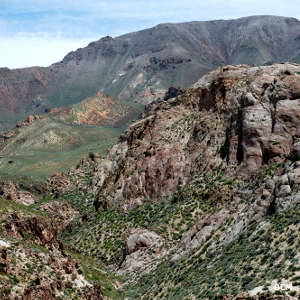 The 56,890 acres of Pahute Peak Wilderness occupy the central portion of the Black Rock Range along the western edge of the Black Rock Desert Wilderness in northwestern Nevada. Elevations range from 4,050' to the summit of Pahute Peak at 8,594'.
While most of the vegetation in the area is sagebrush with saltbrush and greasewood in the lower areas, there is a stand of mountain mahogany and aspen with several Limber pines on the north face of Pahute Peak. Hunters come to Pahute Peak Wilderness in season looking for the mule deer, California bighorn sheep, sage grouse, mountain lion, coyote and pronghorn antelope.
There are several highly colored "badland" areas in the southern part of Pahute Peak Wilderness, including one named Fremont's Castle, after the explorer John C. Fremont who came through the area in 1843. From the summit of Pahute Peak you can look out over the entire Black Rock Desert-High Rock Canyon Emigrant Trails National Conservation Area and get a perspective on what the California and Oregon-bound pioneers went through as they passed through this region along the Applegate-Lassen Trail.
Pahute Peak Wilderness is located about 40 miles northeast of Gerlach via Humboldt County Road 200 (Soldier Meadows Road). On many maps, Pahute Peak is marked as "Big Mountain."
BLM Map of the Area - 300 KB.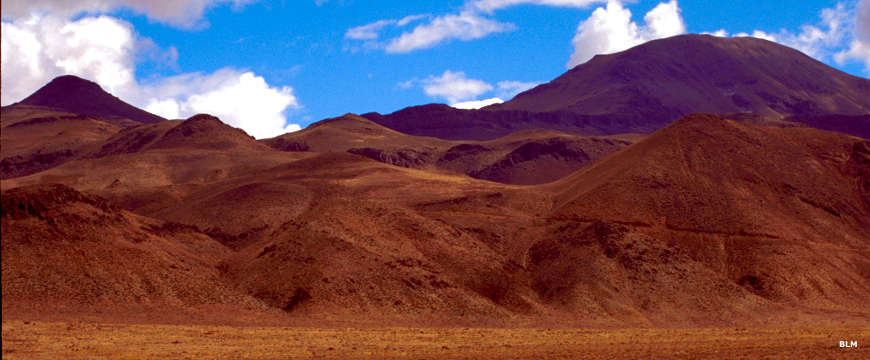 Pahute Peak Wilderness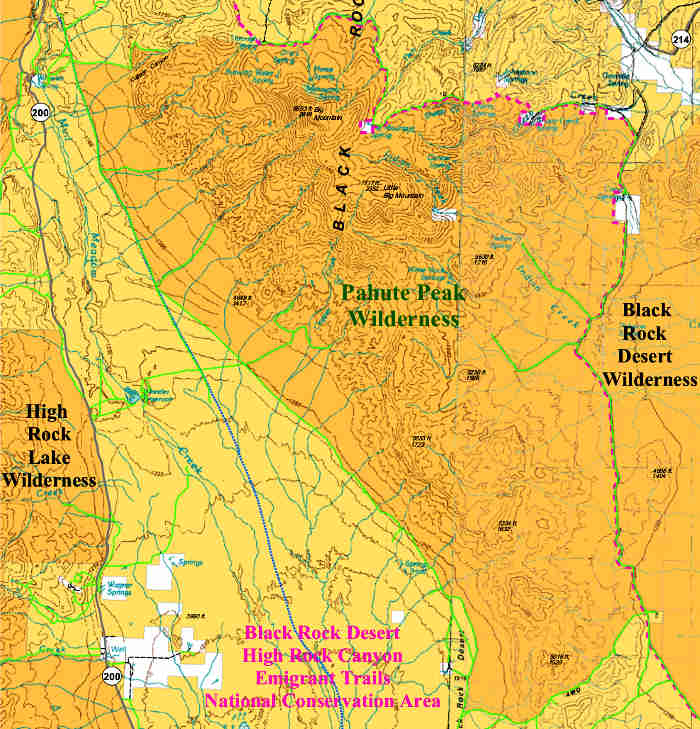 Pahute Peak Wilderness
Winnemucca Field Office -

Bureau of Land Management
5100 East Winnemucca Boulevard

,

Winnemucca

,

NV

89445
775-623-1500
Photos and map are courtesy of the Bureau of Land Management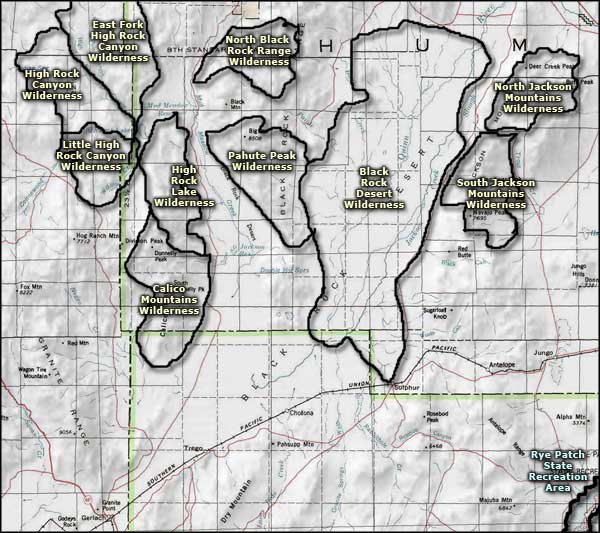 Related Pages
Map courtesy of National Geographic Topo!