Nebraska National Forest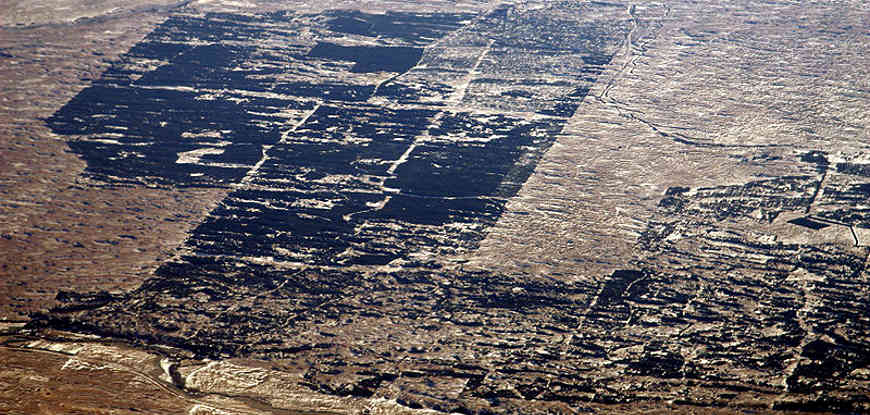 The Bessey Ranger District of Nebraska National Forest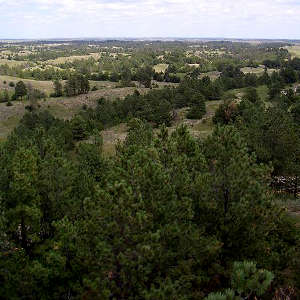 Nebraska National Forest is composed of two non-contiguous units: 90,000 acres of the Bessey Ranger District located in the Sandhill district of north central Nebraska and the 52,000-acre Pine Ridge Ranger District located in northwestern Nebraska. The forest in the Bessey Ranger District was established in 1902 as an experiment to determine if it was possible to create a human-planted forest in the treeless Great Plains region. Today, the experiment can be seen as a 20,000-acre forest, the largest human-planted forest in the United States. The nursery established to grow that forest still turns out 2.5 to 3 million seedlings per year.
The Pine Ridge Ranger District is an area of natural Ponderosa pine forest, set aside by the Federal Government in the 1950's to preserve as part of a national timber preserve. Soldier Creek Wilderness, the only National Forest Service Wilderness in Nebraska, is located on the Pine Ridge Ranger District.
In 1907, the Federal Government consolidated the Niobrara, North Platte and Dismal River National Forests to create the Nebraska National Forest. The Forest Service runs their shared main office in Chadron, Nebraska with a local ranger office in the town of Halsey.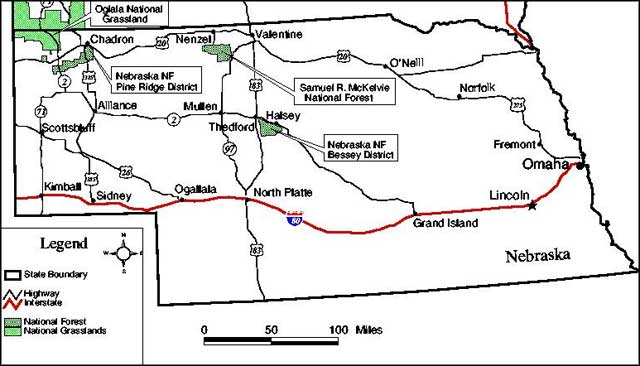 Nebraska National Forest
US Forest Service
Upper photo courtesy of Doc Searls,
CCA-by-SA 2.0 License
Upper left photo courtesy of Brian Kell
Map courtesy of the US Forest Service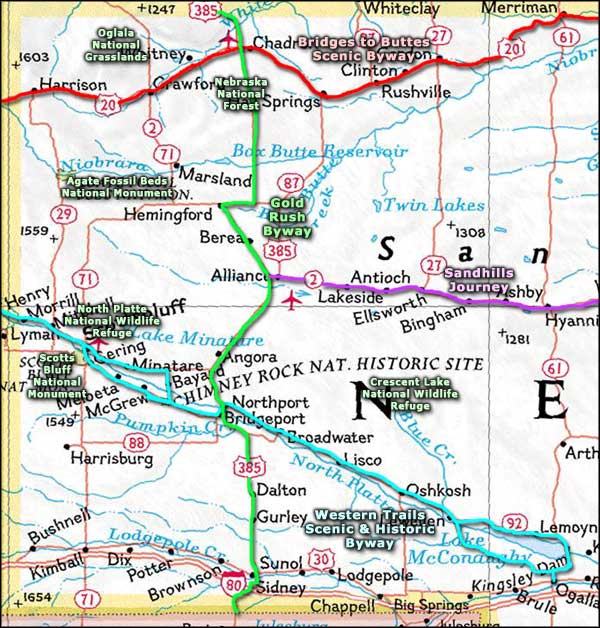 Related Pages
Map courtesy of National Geographic Topo!