Soldier Creek Wilderness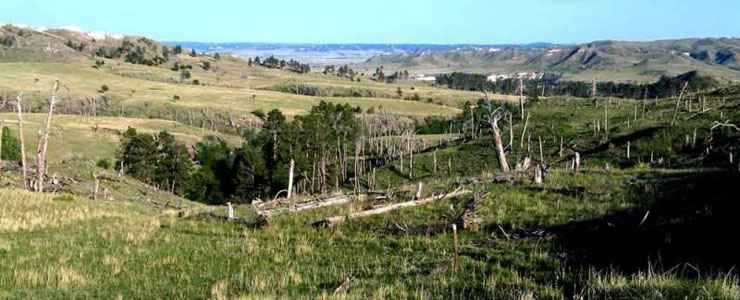 Soldier Creek Wilderness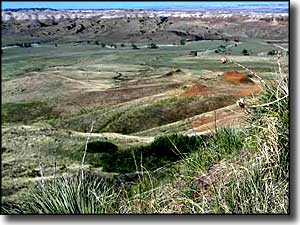 Soldier Creek Wilderness is a 7,794-acre property in northwestern Nebraska abutting Fort Robinson State Park. The wilderness area used to be often used by the soldiers stationed at Fort Robinson from the 1870's up until World War II. This is where the grassy upland parks of northwest Nebraska meet the area's Ponderosa pine-covered ridges. Soldier Creek Wilderness is now home to mule deer, white-tailed deer, elk, coyote, bobcat, wild turkey, eagle and hawk.
About 90% of the wilderness was burned off in a wildfire in 1989. There are several well-maintained and signed trails in the wilderness, some of which loop to connect with trails at Fort Robinson State Park.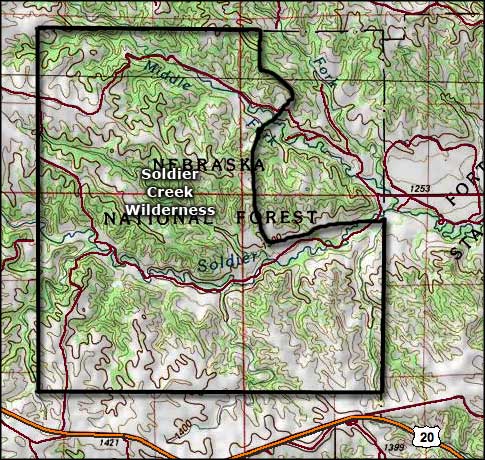 Soldier Creek Wilderness area map
Soldier Creek Wilderness
Nebraska National Forest -

US Forest Service
Photos courtesy of the US Forest Service
Map courtesy of National Geographic Topo!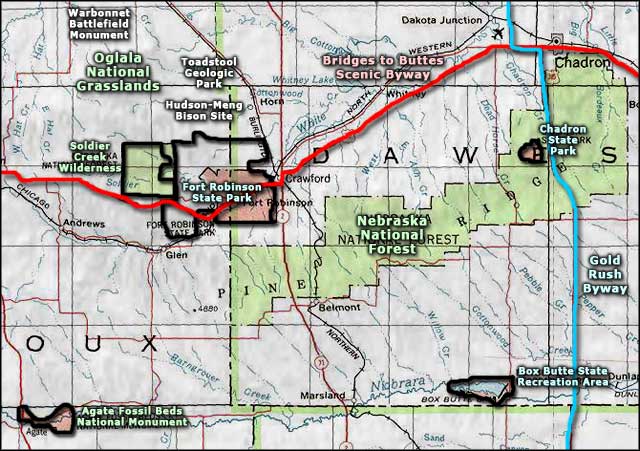 Related Pages
Area map courtesy of National Geographic Topo!