Gold Rush Byway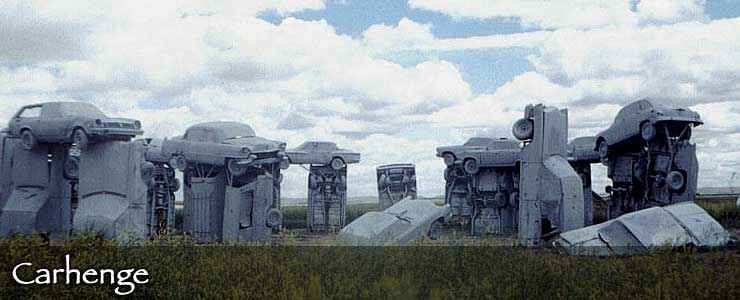 Carhenge, along the Gold Rush Byway near Alliance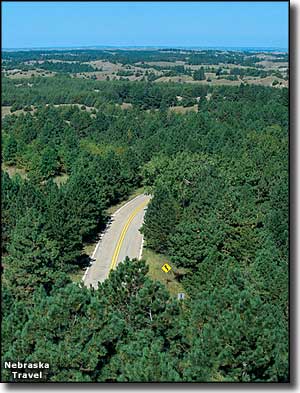 Gold was discovered in the Black Hills of South Dakota in 1874. No one really paid attention to the fact that the Black Hills had been given to the Northern Cheyenne and the Sioux under a treaty just a few years before that guaranteed them that land in perpetuity. Instead, the Army stopped enforcing the treaty and started pursuing the Native Americans, hoping to move them to other countryside. That led to the disaster at the Little Bighorn... In the meantime, freight started moving north from the rail terminal in Sydney, headed for the mining centers of Deadwood and Custer in Dakota Territory. In 1878 and 1879, more than 22 million pounds of freight moved north while gold shipments worth as much as $200,000 each moved south. Then in 1881, the rails made it to Deadwood and traffic on the Sydney-Deadwood Trail ground to a virtual halt.
The Gold Rush Byway commemorates that route and those days. The route follows US Highway 385 from the Colorado border to the South Dakota border, passing through gently sloped hills, pine-covered canyons, rolling plains and sand hills, past grand buttes and panoramic vistas. You'll find lakes, rivers, forests and many cultural and archaeological features along the way.
US Highway 385 is part of the CANAM route that runs from the border with Mexico to the border of Canada at Saskatchewan. The stretch across Nebraska is 158 miles long and could be driven in about 3 hours... but what's the rush? One place you really might want to stop and check out: Cabela's Department Store in Sydney. The place is also a museum filled with outdoor merchandise and wildlife replicas from all over the world. And a couple miles north of Alliance is where you'll find "Carhenge." As you approach Chadron from the south, you'll be passing through the Nebraska National Forest, close to Chadron State Park. At Chadron is where the Gold Rush Byway crosses the Bridges to Buttes Scenic Byway.
Other sites along the route
Chimney Rock National Historic Site
Court House and Jail Rocks
Fort Sidney Museum
Mud Springs Pony Express Station
Museum of the Fur Trade
Pine Ridge National Recreation Area
Carhenge photo is courtesy of Michael Collins © 2002, via Byways.org
Upper left photo courtesy of Nebraska Division of Travel and Tourism © 2003, via Byways.org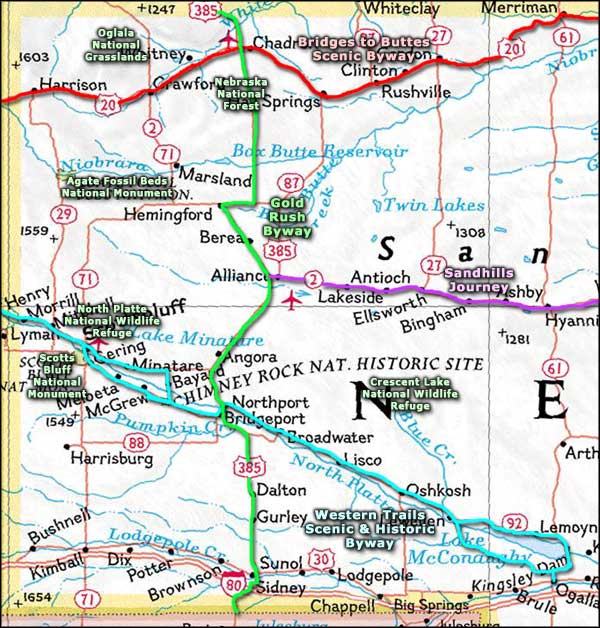 Related Pages
Map courtesy of National Geographic Topo!