Teton Scenic Byway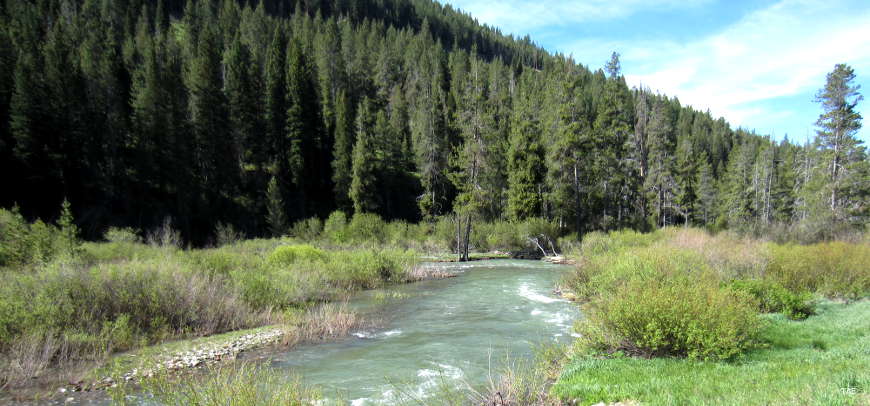 Pine Creek, along the Teton Scenic Byway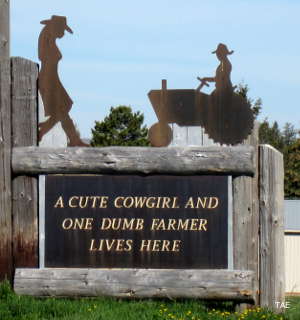 Teton Scenic Byway is a gorgeous 69-mile drive through the Teton Valley on the west side of the Grand Teton Mountains. This is a historic area where mountain men and fur trappers in the early 1800's gathered and had their famous rendezvous several times.
The first documented non-native to enter the valley was John Colter, formerly a member of the Lewis & Clark Expedition. Colter passed through Teton Valley before heading east and crossing the heart of what is now Yellowstone National Park. To the end of his life no one believed his stories of what he saw in Yellowstone.
After Colter came the first French fur trappers, then brigades of American and British/Canadian trappers.
The route turns north on Idaho Highway 31 from US Highway 26 near Swan Valley. Swan Valley is just downstream of Palisades Reservoir (pictured in the photo to the left). The road passes through Caribou-Targhee National Forest and crosses Pine Creek Pass before dropping down into Victor. At Victor is where Idaho 31 ends, and you'll turn north on Idaho Highway 33 to just beyond Tetonia, where you'll turn north again on Idaho Highway 32 to complete the route to Ashton. At Ashton is the junction with the Mesa Falls Scenic Byway, leading past two of the very few waterfalls in the American West that are still left free-flowing these days.

In the Pine Creek Pass area

First view of one of the Grand Tetons to the east
Between Tetonia and Driggs is an old coal mining town named Sam. Sam is the site of the only commercial coal mine in Idaho. The venture began in 1901 but was shut down in 1930 owing to the high price of shipping and problems in sustaining production. But that coal mine was the primary reason for a railroad line entering the Teton Valley from the direction of the Henrys Fork of the Snake River and continuing south to Victor. Today, that old railroad bed has been abandoned and is now a beautiful hiking and biking trail, at least between Victor and Driggs.
Driggs is the site of several rendezvous in the 1830's where mountain men, fur trappers, Nez Perce and Shoshone Indians and St. Louis-based traders got together to trade goods, share stories, party and relax a bit. Mormon settlers first arrived in 1889 and started building the town we see today. Victor was established by Mormon pioneers only a short time later.
Today, the Teton Valley is the premier producer of seed potatoes on Earth. But most visitors to the area come for the scenery and to enjoy all the various four-season recreational opportunities the area has to offer.

The Grand Tetons from the west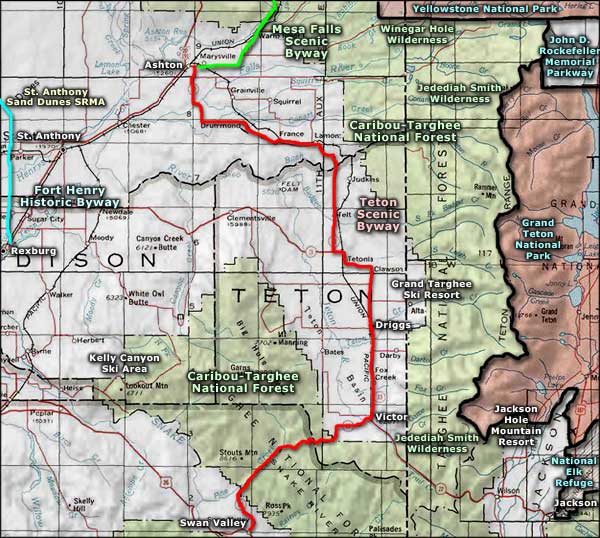 Related Pages
Map courtesy of National Geographic Topo!