Jedediah Smith Wilderness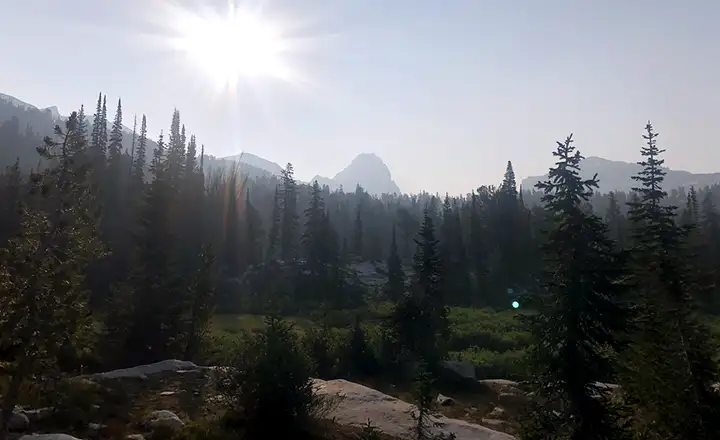 In the Alaska Basin at sunrise
Jedediah Smith Wilderness occupies some 123,451 acres running along nearly the whole western boundary of Grand Teton National Park and north almost to Yellowstone National Park. The property was designated by Congress in 1984 to add more protection to the western slopes and foothills of the Teton Range. As much as the Teton Range is known for its granite geology, Jedediah Smith Wilderness is known for its unique karst limestone features which include numerous caves and canyons.
There are about 175 miles of established hiking trails in the Jedediah Smith Wilderness, many of them just crossing the wilderness and heading into Grand Teton National Park. You can travel with your dogs (under control, of course) and camp just about anywhere in the wilderness but entry to and camping in Grand Teton's back country requires a permit, and you can't bring the dogs...
Among the big mammals that live in the wilderness you'll find bighorn sheep, moose, elk, wolverine, black bear and grizzly bear. Grizzlies have done so well since being re-introduced to the Greater Yellowstone Ecosystem that you'll want to practice extreme bear-country discipline wherever you go.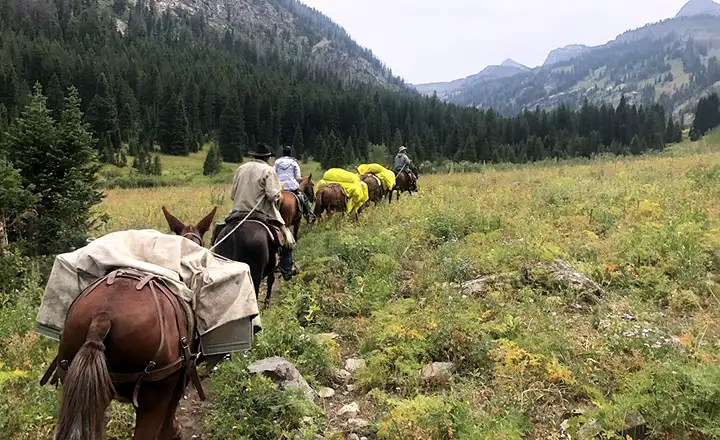 The only way to carry equipment into the Jedediah Smith Wilderness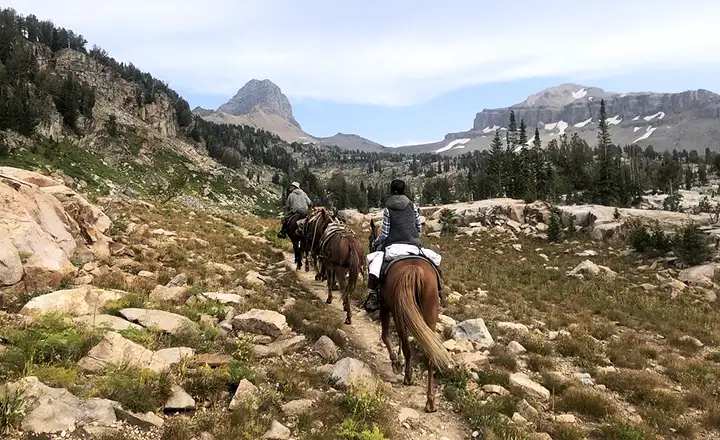 Heading for the Alaska Basin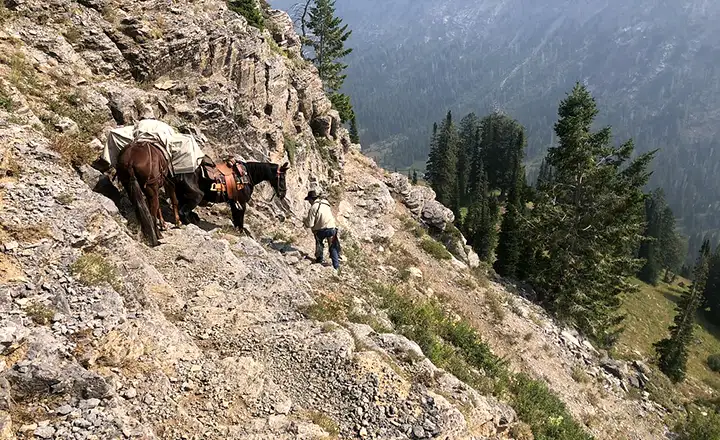 Crossing the Devil's Staircase
Jedediah Smith Wilderness
US Forest Service

- Caribou-Targhee National Forest
Photos are in the public domain, courtesy of the US Forest Service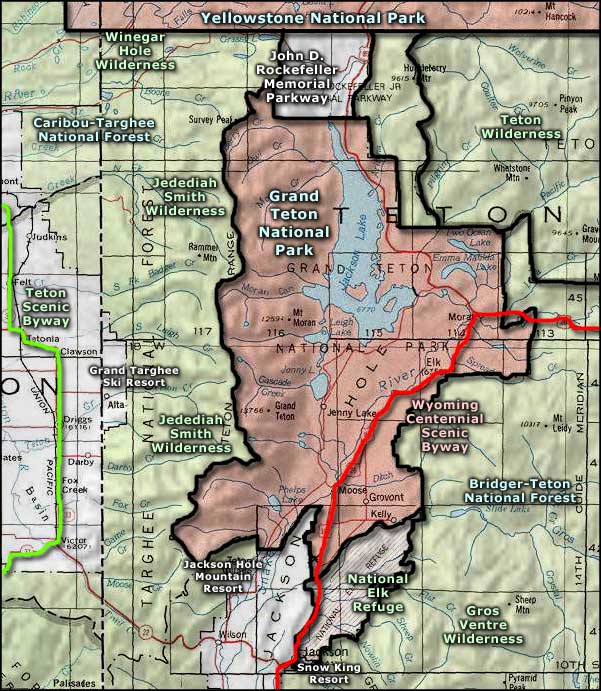 Related Pages
Map courtesy of National Geographic Topo!