Winegar Hole Wilderness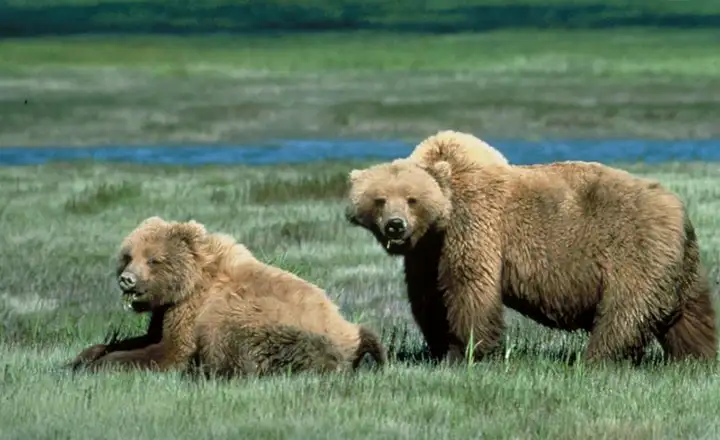 Grizzly bears at Winegar Hole Wilderness
Winegar Hole Wilderness is a 10,715-acre property sandwiched between Yellowstone National Park to the north and Grand Teton National Park to the south with John D. Rockefeller Memorial Parkway to the east. The wilderness was designated by Congress in 1984 specifically to protect and preserve some of the finest grizzly bear habitat still available in North America.
The name comes from Gideon Winegar, an early settler who carved his name on a cliff beside the Snake River in 1882. He named the settlement begun by his family there "Winegar Hole." Today, those early homesteaders are long gone and the property is administered by Caribou-Targhee National Forest as part of the Greater Yellowstone Ecosystem.
The landscape is composed mostly of volcanic materials distributed as low rolling hills with meadows, streams and numerous wetlands areas. Most of the wilderness is forested in Douglas fir, subalpine fir, lodgepole pine and Engelmann spruce. There is only one short established trail and that one trail heads straight into Yellowstone National Park. Any overnight camping requires a permit, and leave your dogs at home: this is grizzly country first and foremost.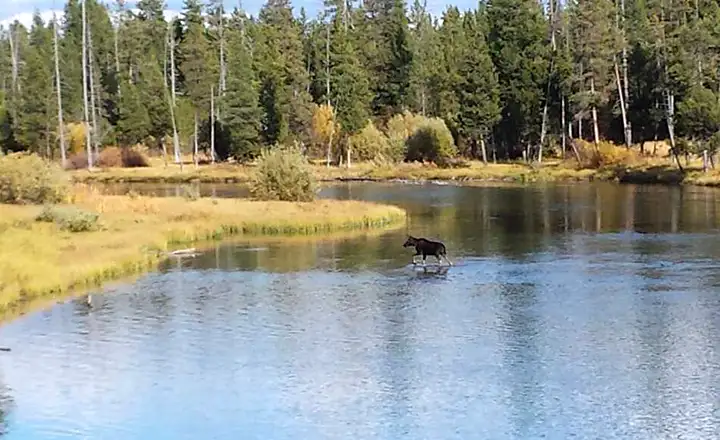 Moose crossing a stream
Winegar Hole Wilderness
US Forest Service

- Caribou-Targhee National Forest
Upper photo courtesy of the US Fish & Wildlife Service
Lower photo courtesy of the US Forest Service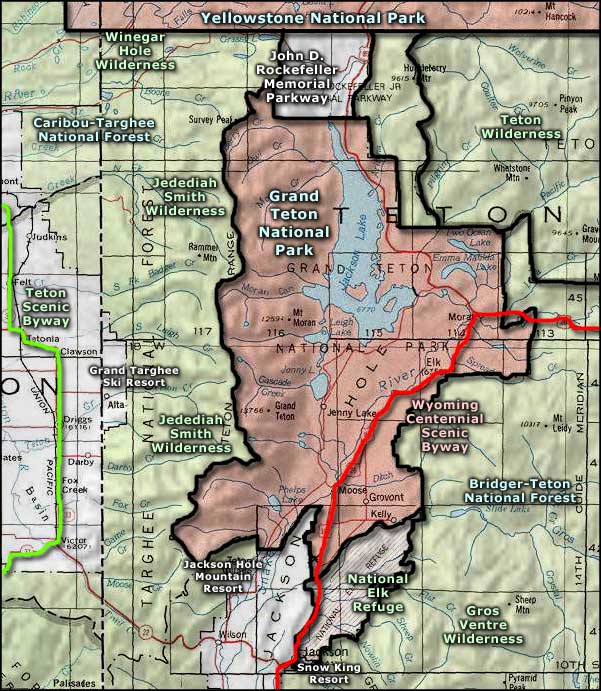 Related Pages
Map courtesy of National Geographic Topo!