Fort Henry Historic Byway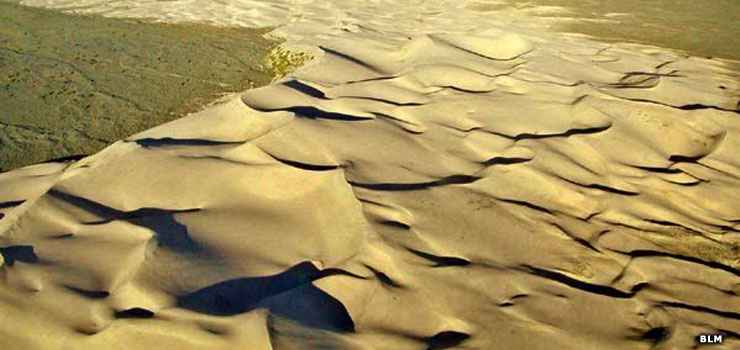 The St. Anthony Sand Dunes, along the Fort Henry Historic Byway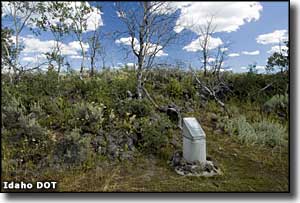 Fort Henry was the earliest European settlement in Idaho Territory. It was named after Andrew Henry, mountain man, fur trapper and former member of the Lewis & Clark Corps of Discovery. The fort is long gone but Henry's name lives on in many ways.
This is an 81-mile route that runs in a long curve between Rexburg and Island Park. Most of the route is open year-round but some sections (particularly the gravel road between Kilgore and US Highway 20) are closed when the snow gets too deep. There are mountains in three directions but no mountain passes to cross. The route is mostly through high latitude desert until you cross the boundary of the Island Park caldera and enter deep forest.
The Fort Henry Historic Byway heads north from Rexburg on the Salem Highway. It crosses the St. Anthony Sand Dunes on Red Road, right along the eastern edge of the Sand Mountain Wilderness Study Area, then continues north to the CR A-2 road junction and into what used to be the town of Idmon. The last several miles into Idmon, the byway shares the road with the Lost Gold Trails Loop. At Idmon, you'll take County Road A-2 east, around Kilgore and over to Island Park Reservoir. East of Kilgore you'll see the signage pointing to the Camas Meadow Battlefield, part of the Nez Perce National Historic Park. Somewhere in that area the road will turn to gravel and you'll have reached the section that doesn't get plowed in the winter. But the gravel road continues east and wraps around the north side of Island Park Reservoir, meets up with paved US Highway 20 and ends in Island Park.
That last 20 miles or so are definitely within the boundaries of the Greater Yellowstone Ecosystem: a region of relatively undisturbed countryside. The mountains, forests and waters in this area are just about as they have been since the end of the last Ice Age. It's an absolutely gorgeous area filled with all the elements that world-class sportsmen dream of...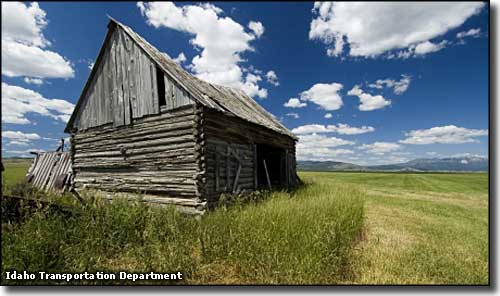 Idmon is a ghost town along the Fort Henry Historic Byway
Upper photo courtesy of the Bureau of Land Management
Other photos courtesy of Idaho DOT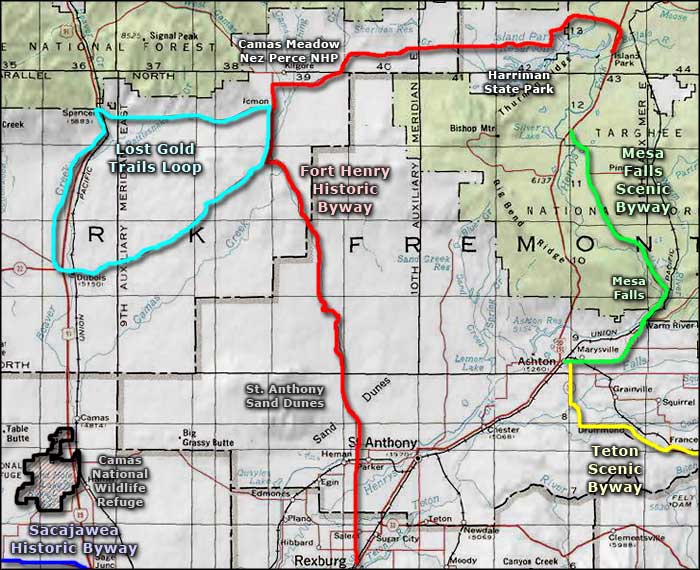 Related Pages
Map courtesy of National Geographic Topo!