Harriman State Park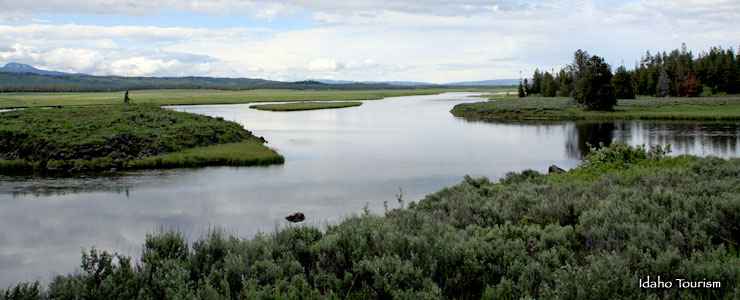 Where the Henrys Fork River meets Harriman State Park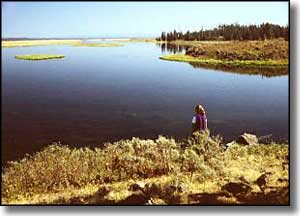 Harriman State Park is an 11,000-acre wildlife refuge within the greater Yellowstone Ecosystem. The Henrys Fork River, one of America's premier fly fishing streams, follows an 8-mile meandering path across Harriman State Park that is open water year-round due to the warm springs that surface in the area. A large part of Harriman State Park lies along the western side of the Island Park Reservoir. About 1/3 of the total population of Rocky Mountain trumpeter swans in the world spend their winters here.
Harriman State Park also offers more than 20 miles of hiking, biking, horseback-riding and cross-country skiing trails. You'll find elk, moose, mule deer and sandhill cranes on the property. And the views of the Teton Mountains are nothing short of spectacular.
From 1902 to 1977, this property was owned by investors in the Union Pacific Railroad. The place was operated as the Railroad Ranch and was used as a private retreat by the Guggenheim (copper barons) and Harriman (Union Pacific Railroad) families. Roland Averell Harriman deeded the property to the people of Idaho in 1977, with the stipulation that it be preserved for the enjoyment of future generations.
As Harriman State Park is a wildlife refuge, all trails are non-motorized and pets must be leashed and are allowed only in the day use parking lots. Camping at Harriman State Park is not available, however, there is a group facility available and smaller groups can rent the former Ranch Manager's House, one of 27 original ranch buildings still preserved for the public to tour (in season).
Harriman State Park also co-manages the nearby Mesa Falls Recreation Area (on national forest property) with the National Forest Service.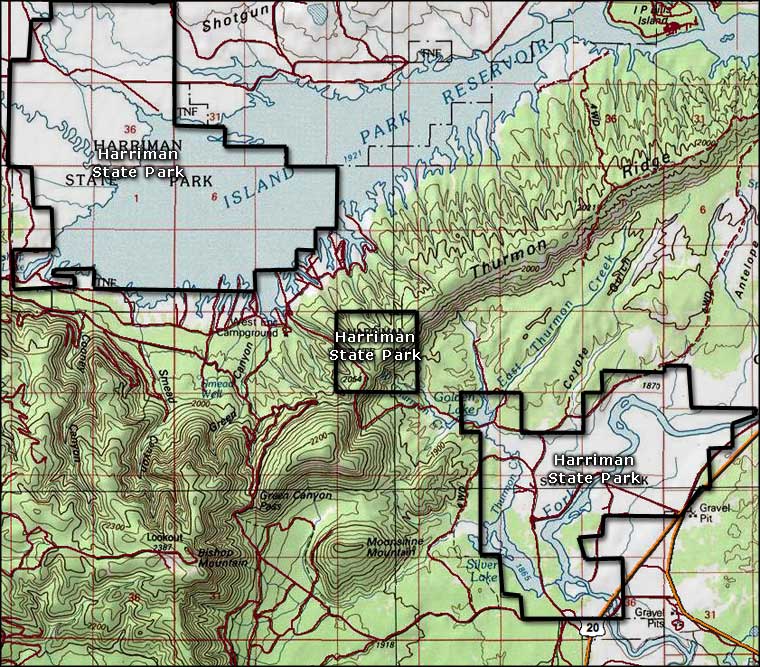 Upper photo courtesy of the Idaho Department of Tourism
Upper left photo courtesy of the Bureau of Land Management
Map courtesy of National Geographic Topo!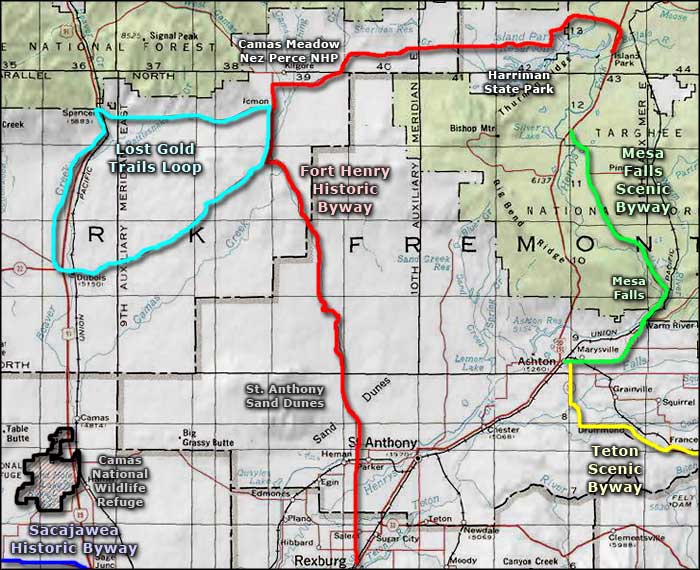 Related Pages
Map courtesy of National Geographic Topo!