Waccasassa Bay Preserve State Park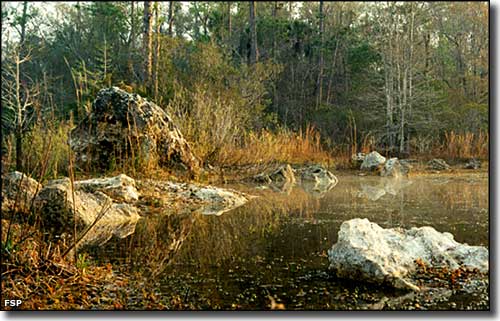 Edge of the swamp in Waccasassa Bay Preserve State Park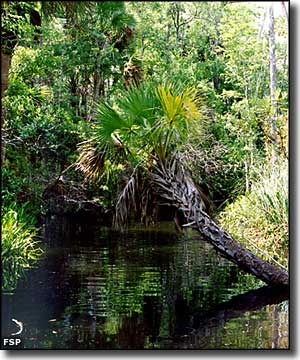 Waccasassa Bay Preserve State Park is accessible only by boat. The park is composed of extensive wetlands (salt marshes and tidal creeks) and an upland area that is part of Gulf Hammock: thousands of acres of inland forested hammock between the Suwannee and Withlacoochee Rivers. You might find threatened and endangered species like the West Indian manatee, Florida black bear, American alligator or bald eagle in your explorations of the Preserve. You'll probably also see raccoons, deer, osprey, bobcat, turtles, pelicans, otters, great egrets, herons, dolphins, skunks and many varieties of songbirds and wading birds.
There are no marked foot trails at Waccasassa Bay Preserve State Park but a lot of folks explore the numerous shallow waters and creeks in canoes and kayaks.
Technically, Waccasassa Bay Preserve State Park is like any other Florida State Park: open from 8 am until sunset every day of the year. However, access is only by boat and there are several primitive campsites on the property. There are no fees involved for anything (well, maybe for the Florida fishing license - and for the boat launches). Prime users are fishermen who come for the excellent saltwater and freshwater fishing. There's plenty of crabs and shellfish, too.
Most folks access the Preserve from boat launches on County Road 40 in Yankeetown, County Road 326 in Gulf Hammock or from various boat launches in Cedar Key.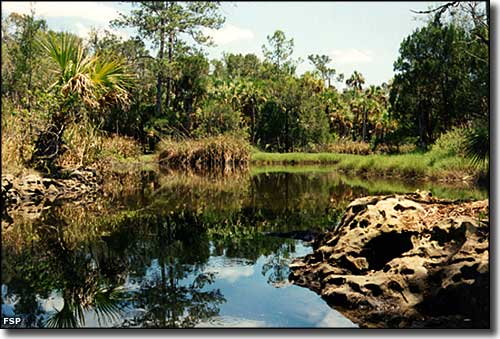 A creek in Waccasassa Bay Preserve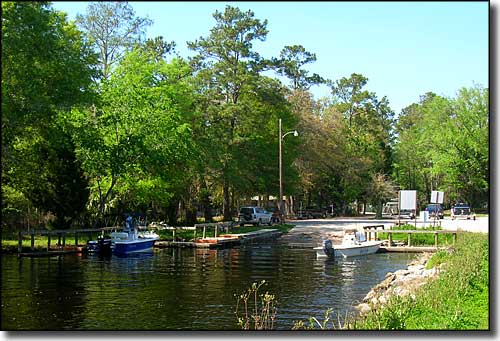 The Levy County boat launch in Gulf Hammock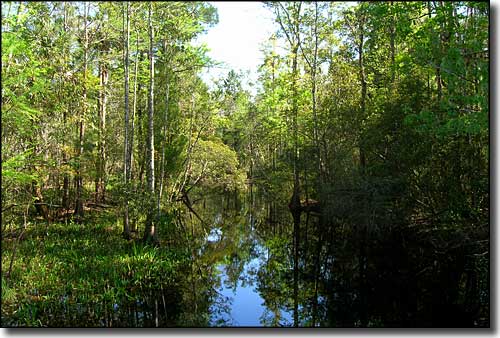 The Waccasassa River in Gulf Hammock
Waccasassa Bay Preserve State Park
Upper photos are courtesy of Florida State Parks
Other photos courtesy of TheArmchairExplorer,
CCA-by-SA 3.0 License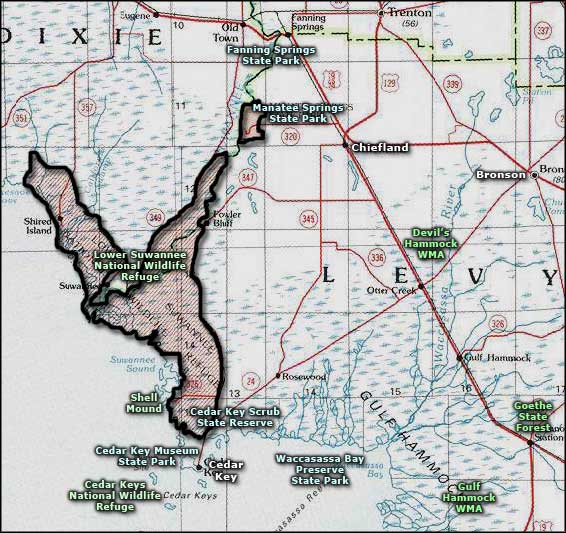 Related Pages
Area map courtesy of National Geographic Topo!