Gulf Hammock Wildlife Management Area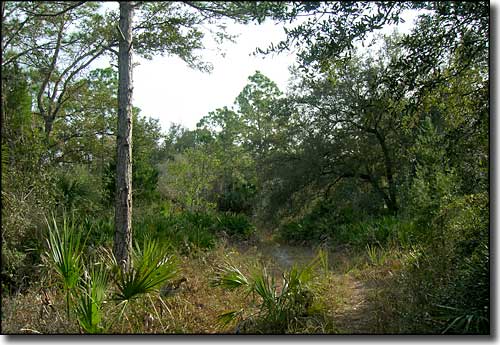 Gulf Hammock Wildlife Management Area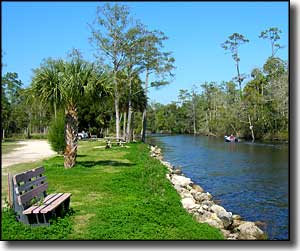 Gulf Hammock is one of those places... Technically, Gulf Hammock is the name applied to the Gulf Hammock Wildlife Management Area, a 24,625-acre timber plantation owned by the Plum Creek Timber Company. The public is allowed access only if they have proper hunting licenses and only during designated hunting seasons. Users of the property also need to get a special $275 recreational permit from the Florida Fish and Wildlife Conservation Commission before going hunting (fee subject to change). Hunters will usually find feral hogs, white-tailed deer, quail, gray squirrel, wild turkey, raccoon, opossum, coyote, beaver, armadillo and eastern cottontail rabbit on the property. In their hunting they may also come across bobcat, Florida black bear and American alligator. Campfires are allowed on the property but camping is not.
Just to the north of the property is a dot on the map also named Gulf Hammock, with a still-functioning Post Office. So some of the photos on this page are from the Gulf Hammock Wildlife Management Area, some from the Levy County park and boat ramp on the Waccasassa River (accessible from the "town" of Gulf Hammock) and at least one photo from the area of the dot on the map. Almost 140,000 acres of the forest in the Gulf Hammock area west of US Highway 19 is owned by Plum Creek Timber Company but only what's on the map below is part of the Wildlife Management Area. The rest is private property, legally accessible by invitation only.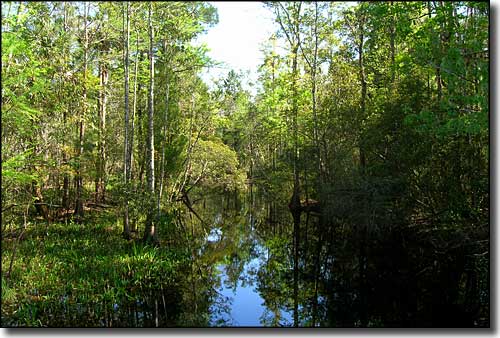 A hardwood swamp in Gulf Hammock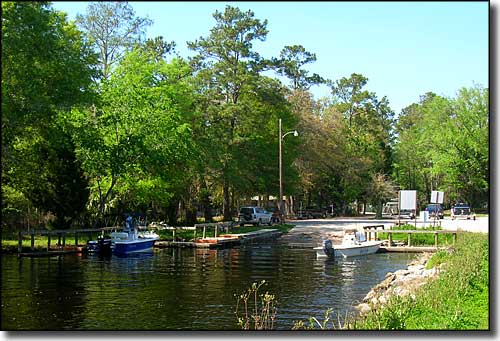 Waccasassa River County Park and Boat Ramp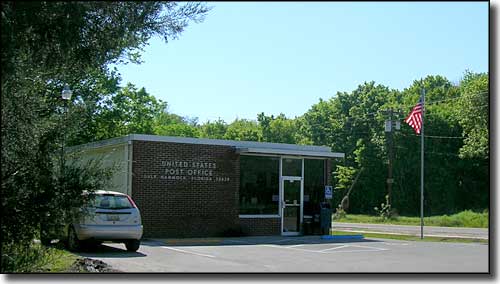 The Gulf Hammock Post Office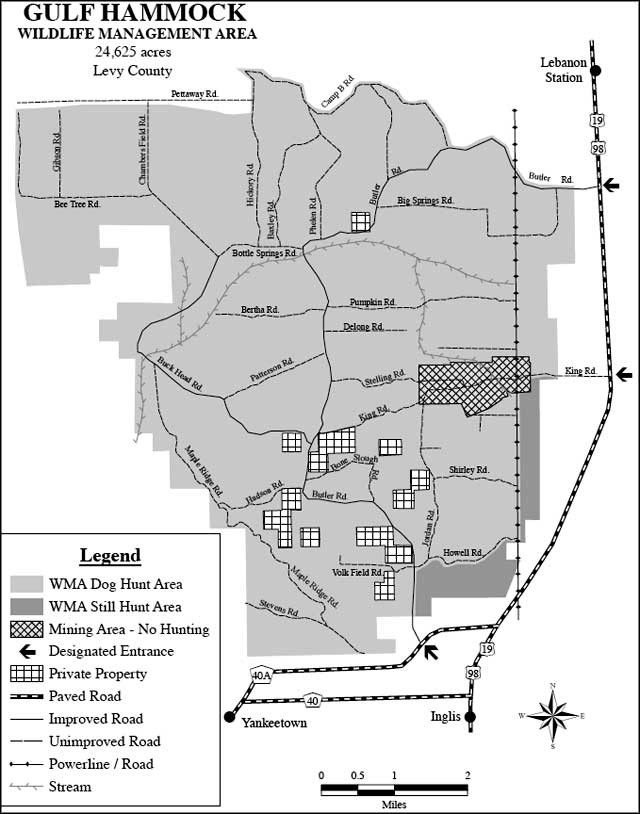 Gulf Hammock Wildlife Management Area
Florida Fish & Wildlife Conservation Commission
Farris Bryant Building,

620 S. Meridian Street

,

Tallahassee

,

FL

32399-1600
850-488-4676
Latitude:

29.082600°N

Longitude:

82.683098°W
Photos courtesy of TheArmchairExplorer,
CCA-by-SA 3.0 License
Map courtesy of the Florida Fish and Wildlife Conservation Commission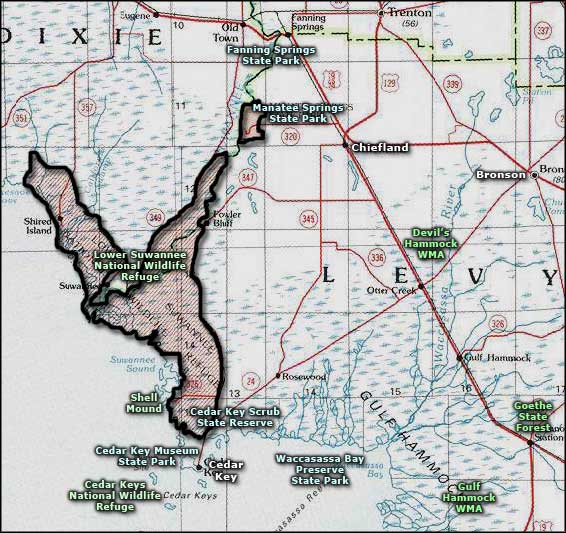 Related Pages
Area map courtesy of National Geographic Topo!