Bradenton Beach Scenic Highway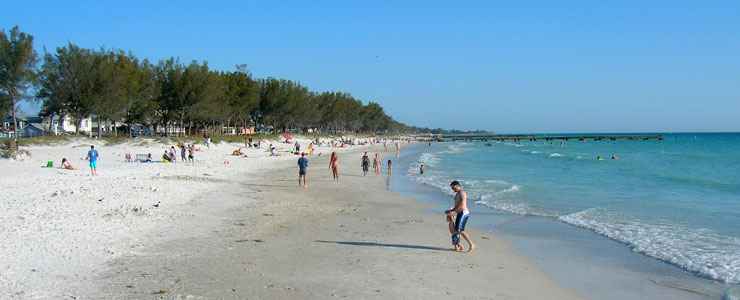 Cortez Beach, along the Bradenton Beach Scenic Highway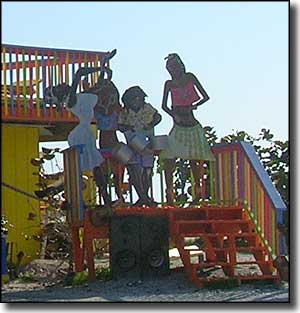 Bradenton Beach Scenic Highway is a beautiful 2.8-mile drive along Anna Maria Island, a barrier island in the Gulf of Mexico just west of Bradenton, Florida. The local folks call this "Gulf Drive," and if you find a parking spot and get out for a walk, you'll find great views of Sarasota Bay, the Gulf of Mexico and Coquina Beach. In the town of Bradenton Beach, the route crosses Bridge Street, which offers the historic Bridge Street Pier on its eastern end (against Sarasota Bay and the Intracoastal Waterway).
The Bradenton Beach Scenic Highway is a waterfront highway corridor, pedestrian friendly and beautifully landscaped. There are beaches, picnic areas, parking spots and scenic vistas both east and west. The boat ramps, though, are on the east shore, allowing access to the gentler waters of Sarasota Bay. The western side of the road is about half-and-half: beach resorts/rentals and public beaches.
The Bradenton Beach Scenic Highway is the result of a cooperative effort among individuals, businesses, public agencies and private partnerships who formed the Bradenton Beach Corridor Advocacy Group in order to have more influence over developments that might negatively impact the scenic and cultural qualities of Gulf Drive within the city limits. Since the Scenic Highway was designated in 2001, their efforts have helped to maintain the area as a place where residents and visitors can safely bike and walk, and interact with the island community and the natural environment.
The Bradenton Beach Scenic Highway runs along 2.8 miles of State Road 789, from the northern city limit of Bradenton Beach south to Longboat Pass Bridge.
I drove the route on a lazy warm Sunday afternoon in April. It was a beautiful day and lots of folks were out. The traffic heading north from Longboat Pass Bridge was stop-and-go, bumper-to-bumper. I was glad I was going the other way. I did make the turn onto Bridge Street and checked out "downtown" Bradenton Beach for a few. I thought it was a quaint little town, my wife kept saying it reminded her of Capitola (a beach town near Santa Cruz, California).
Back on the main route, parking near a beach was hard to come by until I got down to the main part of Coquina Beach, and even there, there weren't a lot of open parking spots. Most of the business in the area seemed to revolve around beach rentals and beach resorts. There were a couple of small shops on Bridge Street, a couple bars, a couple restaurants and not much else.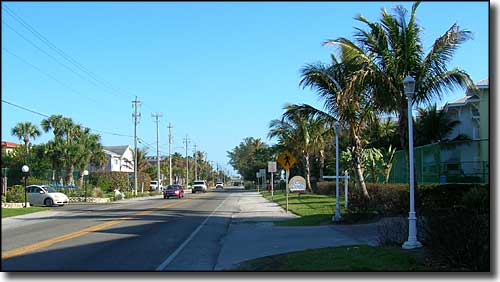 Along the northern end of Bradenton Beach Scenic Highway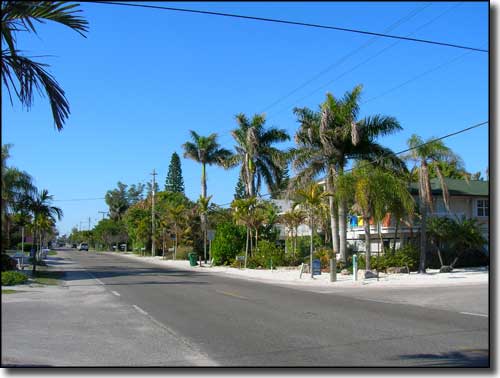 Near the northern end of the Bradenton Beach Scenic Highway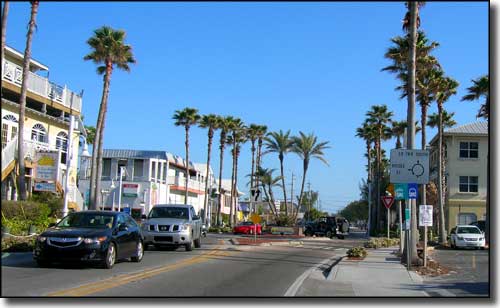 Coming up on the traffic circle in the heart of Bradenton Beach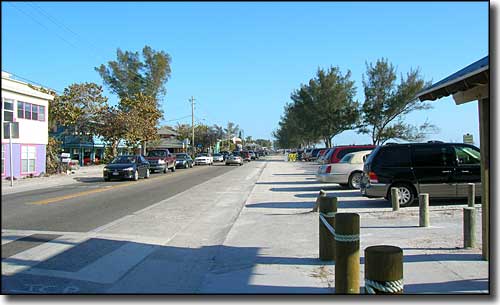 In Bradenton Beach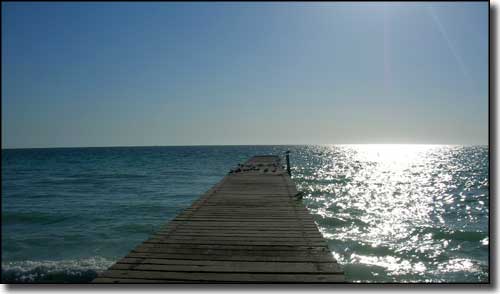 An erosion control pier on Coquina Beach
Coquina Beach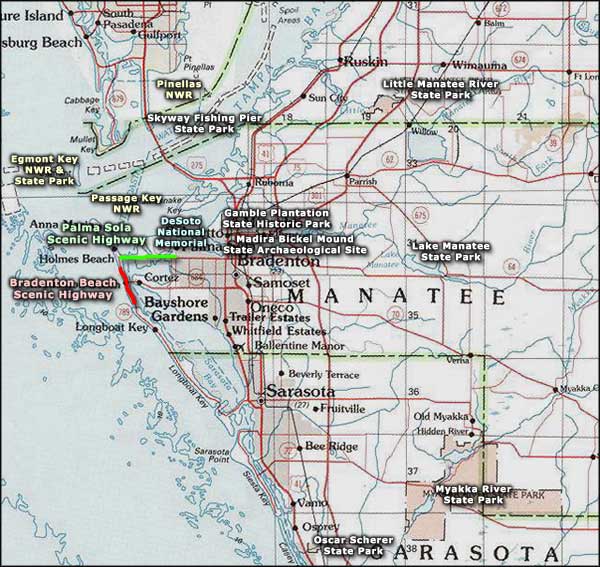 Related Pages
Area map courtesy of National Geographic Topo!