Archie Carr National Wildlife Refuge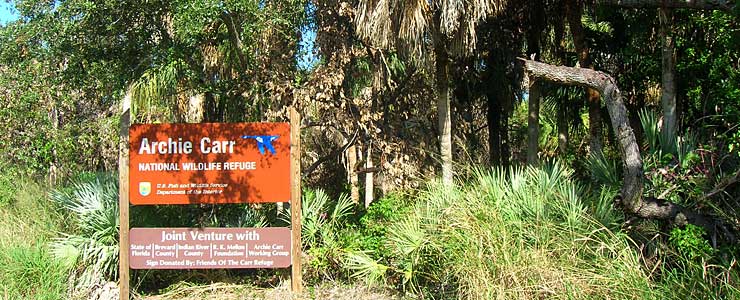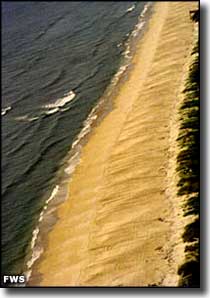 The 248-acre Archie Carr National Wildlife Refuge was established in 1991 along a 20-mile stretch of the Atlantic coastline between Wabasso Beach and Melbourne Beach specifically to protect the endangered Green and Loggerhead sea turtles. The Archie Carr National Wildlife Refuge also provides important habitat for several other threatened and/or endangered species such as the Florida scrub jay and southeastern beach mouse. Administered through the Archie Carr Working Group, a partnership between the Caribbean Conservation Corporation (a non-profit founded by the late Dr. Archie Carr, Jr.) and the Pelican Island National Wildlife Refuge of the US Fish & Wildlife Service, there is a total of some 900 acres of prime dune habitat (public and private lands) that have been set aside for the maintenance of these incredible animals. This is an area of peaceful sandy beaches with little-to-no artificial light, an important factor for the reproductive success and survival of these turtles. This is a very unique setting, placed as it is within a patchwork of developed lands and protected properties.
About 1/4 of all sea turtles that nest in the US find their nesting habitat here. That means between 15 and 20 thousand Green, Loggerhead and Leatherback sea turtles lay their eggs in this sand. Leatherback turtles are among the largest and rarest of all sea turtles and are listed as critically endangered. While this area is classed as a minor nesting resource for Leatherbacks, these dunes are probably the most significant nesting area for Green turtles in North America and for Loggerhead turtles in the Western Hemisphere.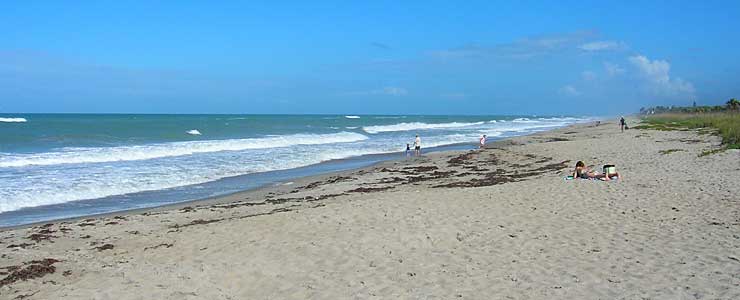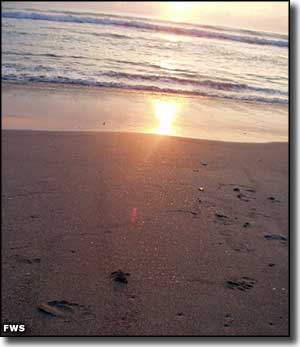 As partners with the Archie Carr Working Group, the county and state parks (specifically Sebastian Inlet State Park) that surround the wildlife refuge, bear the brunt of public access and impact. The Barrier Island Sanctuary Management and Education Center (owned and operated by Brevard County and located on Highway A1A 3 miles north of Sebastian Inlet) is the primary Visitor Center and contact point for Archie Carr National Wildlife Refuge. The Center offers exhibits, tours and environmental education programs about sea turtles and the other wildlife that exists among the various habitats of the barrier island ecosystem, and is open Tuesdays through Sundays. Among the county and state properties you'll find 4 interpretive foot trails that offer beach access and surf fishing (daytime hours only).
Sebastian Inlet State Park also offers sea fishing by catwalk, jetty, bank and boat. There are seven miles of mountain bike trails available on the west side of Highway A1A in Brevard County, managed by the Brevard County Environmentally Endangered Lands Program.
The Visitor Center offers Sea Turtle Watch Programs in June and July (Reservations required - call 321-723-3556 beginning May 1; walks take place from 9 pm to midnight; you must be able to walk at least one mile along the beach; flashlights, filming and photography not allowed; Tuesdays & Wednesdays in June, Tuesdays, Wednesdays and Saturdays in July; $10 fee, subject to change).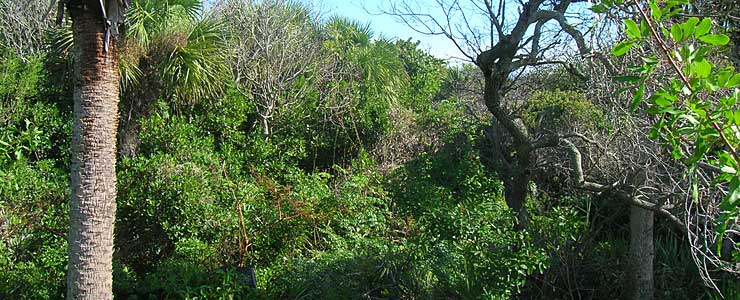 Sebastian Inlet State Park offers a free (with paid park pass) Sea Turtle Watch Program in June and July (Fridays, Saturdays, Sundays, conducted by State Park Rangers; Reservations required - call 321-984-4852 during office hours beginning May 15; no flashlights, filming or photography allowed).
These are educational programs that are conducted under state permits and access to the beaches at night is not allowed unless accompanied by a state permitted guide.
Archie Carr NWR is administered as part of the Merritt Island National Wildlife Refuge Complex.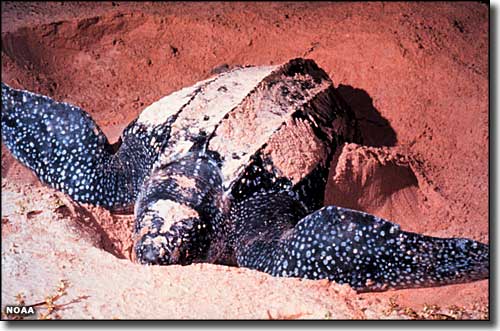 Leatherback turtle laying eggs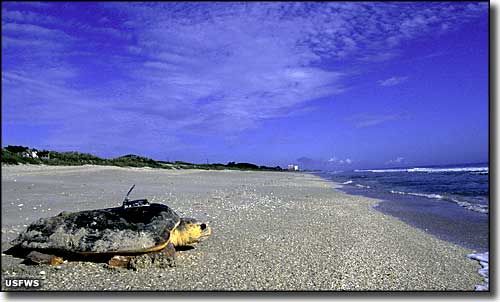 A loggerhead turtle heading back to sea with a radio monitor on its back
Archie Carr National Wildlife Refuge
c/o Pelican Island NWR Complex -

US Fish & Wildlife Service
Labeled photos courtesy of TheArmchairExplorer,
CCA-by-SA 3.0 License
Photo of the Leatherback turtle courtesy of NOAA
Photo of turtle hatchlings courtesy of Jennifer Lorenzo, US Fish & Wildlife Service
Other photos courtesy of the US Fish & Wildlife Service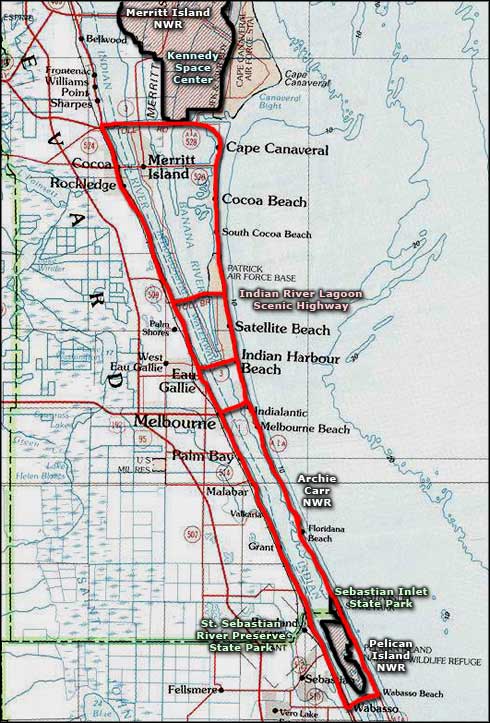 Related Pages
Area map courtesy of National Geographic Topo!