Parker, Colorado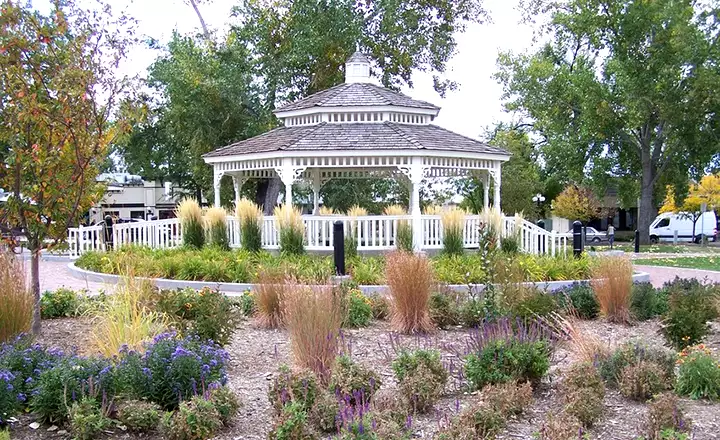 At a city park in Parker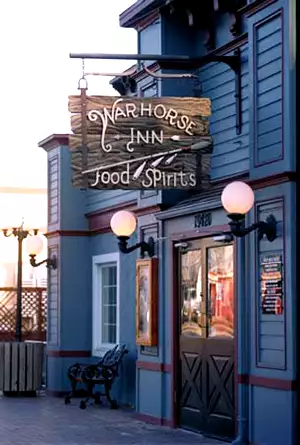 Parker seems to be primarily a developer-grown town on the southeast corner of the Denver Metroplex. The town's population is now about 145 times what it was when Parker was first incorporated in 1981. And that first incorporation included only 1 square mile of land. The town now encompasses 14.6 square miles.
Probably the first structure in the present townsite of Parker was 20 Mile House: a way station on the West Cherry Creek Stage Road that provided lodging, meals and provisions to travelers. That building was put in place in 1864 after being moved from under the pines in today's Rampart Station area. 20 Mile House was traded for a pair of mules in 1870 and the new owners added 10 rooms plus a second-story ballroom to the main building. James Sample Parker bought the place in 1874 and he added a blacksmith shop, a general mercantile and a post office to the site.
By 1900, that original tiny settlement had 2 hotels, 3 general mercantiles, a post office, saloon, school, livery stable, 2 blacksmith shops, a brick works, creamery, stockyard, a bank that got robbed twice and a railroad station with a section house, water tower and warehouse. Then gold was found nearby in Newlin Gulch.
Gold in the ground doesn't take long to remove, then the area settled into a ranching and farming lifestyle for many years, until the developers came looking for vacant land... and Parker became one of the fastest growing towns in Colorado.