Larkspur, Colorado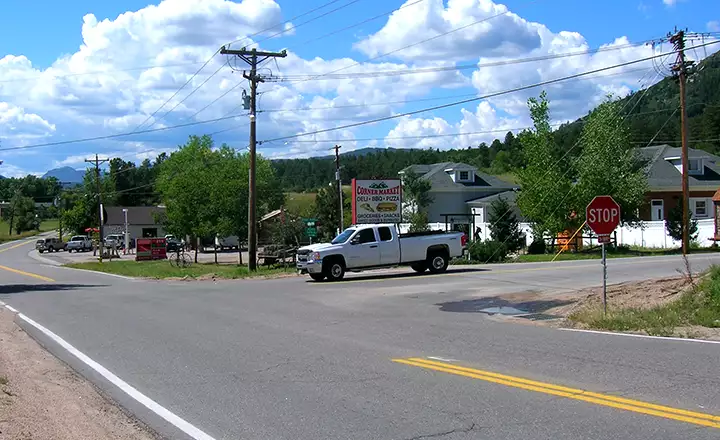 The retail district of Larkspur
Larkspur is a small community in south-central Douglas County. The town is presently most famous as the site of the Colorado Renaissance Festival, any event that goes on annually, every weekend in June and July. But early Larkspur was a major shipping point for railroad ties, telegraph poles and firewood harvested by the millions-of-board-feet locally and in the mountains to the west. There were also local mines producing potash and gypsum, plus a local red sandstone quarry.
In 1900, Larkspur had a blacksmith shop, hotel, 2 sawmills, 2 general stores, a school, post office and casino. A lot of the surrounding area was occupied with cattle and horse ranching but Larkspur and the nearby Perry Park (to the west) were also touted as health resorts.
These days, Larkspur sees a lot of residential and barn construction on the small-acreage equine properties in the area. I'd say folks who sell and install gates and fencing materials do very well in this area, too...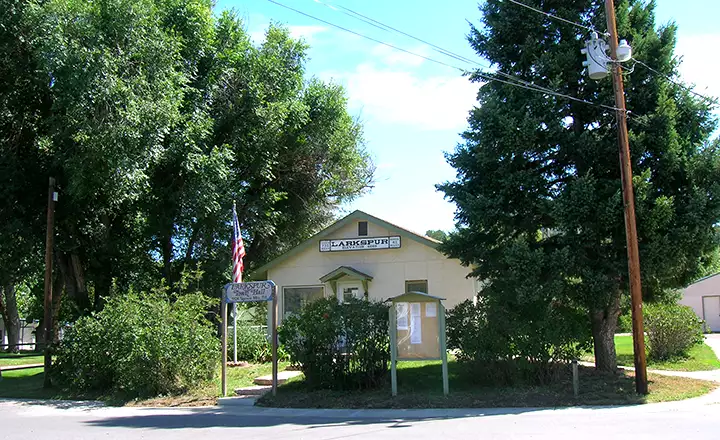 Larkspur Town Hall