Jerome State Historic Park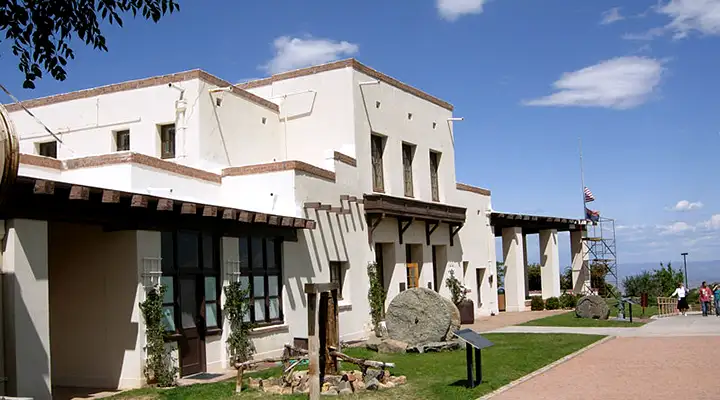 Jerome State Historic Park
In 1876, 3 prospectors staked claims on some rich copper deposits in the mountains between Prescott and today's Cottonwood. They sold their claims to the United Verde Copper Company in 1883. United Verde Copper was owned by William Andrews Clark, one of the famous Copper Barons of Butte, Montana. He saw the promise here and developed an open pit mine just below Jerome. For the smelter he needed, and the housing necessary for his workers, Clark designed and built Clarkdale at the bottom of the hill near Cottonwood. As part of his build-out, in 1912 Clark started building a narrow gauge short line railroad to Clarkdale from Drake, the nearest connection point to the Atchison, Topeka & Santa Fe Railroad to the north. That chain of events brought James S. Douglas to Jerome in 1912. That's when he bought and began to develop the Little Daisy Mine. Shortly after he began to work the original mine, his workers cut into an extremely rich ore vein. Shortly, the Little Daisy Mine was one of the top producing copper mines in Arizona, just about the time copper prices soared at the beginning of World War I. Copper production peaked in 1929, then reduced slowly until the Little Daisy Mine finally shut down in 1938.
In 1916, James Douglas built the Douglas Mansion on the hill just above his copper mine. The largest adobe structure in Arizona, the mansion was constructed of adobe bricks made on the site and was designed not just for his family but also as a hotel for investors and government mining officials. For extra amenities it had a wine cellar, marble shower, steam heat, a billiard room and a central vacuum system.
The sons of James Douglas donated the Douglas Mansion to the State of Arizona in 1962. The property was opened to the public as Jerome State Historic Park in 1965.
The Douglas Mansion now houses a museum dedicated to the Douglas family and the history of Jerome. Exhibited in the museum are minerals from the local mines, and period artifacts and photographs in addition to a video presentation and a 3D model of Jerome and its labyrinth of underground mines. The Douglas library has also been restored with period furnishings. On the grounds of the mansion are more displays and a picnic area with a panoramic view of the red rocks of Sedona rising beyond the Verde Valley below.
Jerome State Historic Park is open daily (except Christmas) from 8:00 AM to 5:00 PM on Douglas Road, just off State Route 89A in the town of Jerome.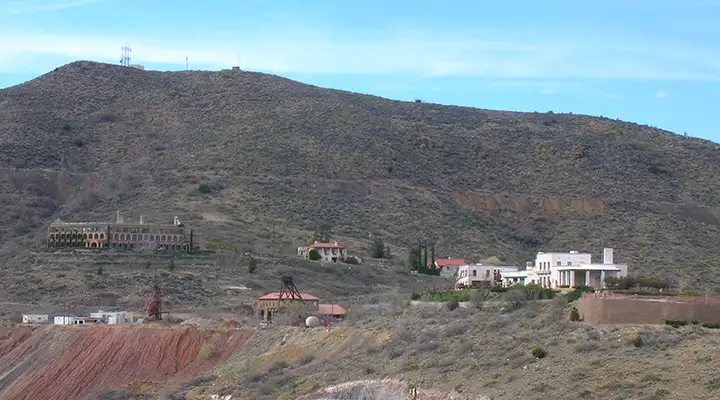 Douglas Mansion and some of the other structures around it
Jerome State Historic Park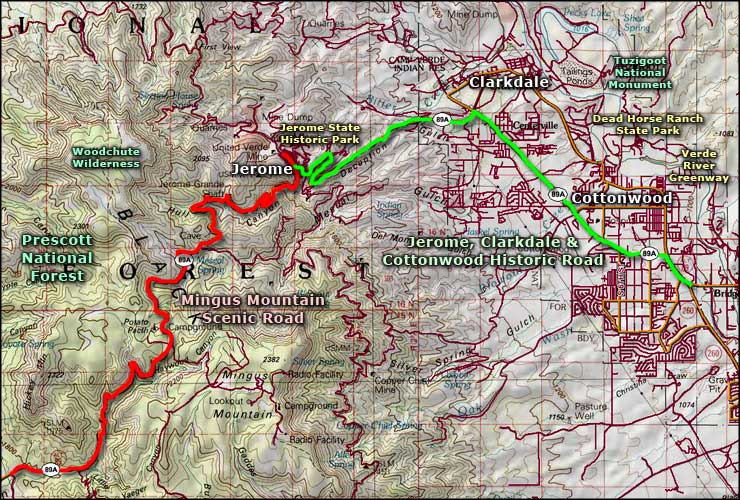 Related Pages
Map courtesy of National Geographic Topo!