Box-Death Hollow Wilderness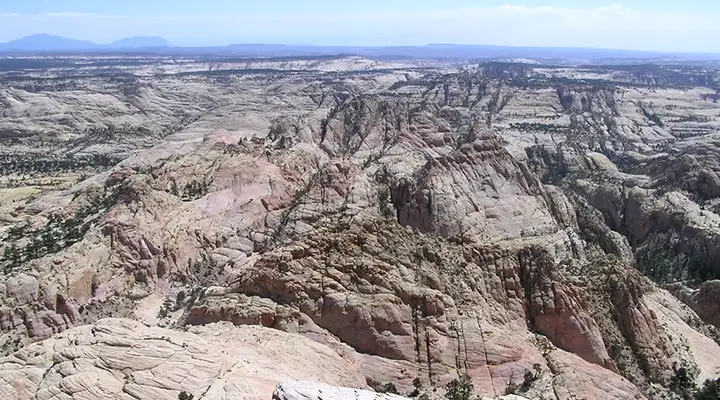 In Box-Death Hollow Wilderness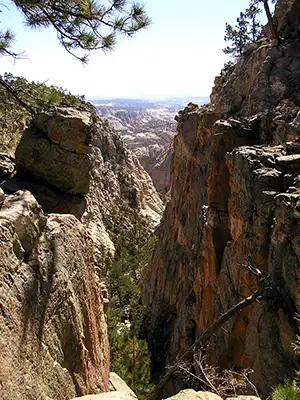 Box-Death Hollow Wilderness is in an area of Dixie National Forest where 2 tributaries of the Escalante River flow out from between vertical gray-orange walls of Navajo sandstone. On this 25,751 acres you'll find numerous monoclines cut by deep canyons where the geological timeline is exposed everywhere.
Pine Creek flows north-south along a steeply-dipping monocline and forms "The Box." Just east of The Box, Death Hollow Creek has carved its way through a much more gently dipping monocline. Death Hollow got its name from the numbers of livestock that have fallen to their deaths while trying to cross the steep canyons. This is an area where you want to be up on the plateau if it starts raining anywhere nearby: raging flash floods are common in these narrow canyons in season. On the other hand, you'll find plenty of rainbow and brown trout in Pine Creek and in some areas of Sand Creek. You might also come across mule deer, elk and mountain lion along the streams at the right time of day.
As barren as the rock is, you'll find juniper and pinon pines atop the plateau and ridges, and some Ponderosa pines on the plateau and in the canyon bottoms below.
There's one trail that runs 9 miles into The Box. It's the only designated trail in the wilderness. You want to go anywhere else, you're on your own.
Adjacent to Box-Death Hollow Wilderness is the Phipps-Death Hollow Outstanding Natural Area, a natural recreation area managed by the Bureau of Land Management as part of the Grand Staircase-Escalante National Monument.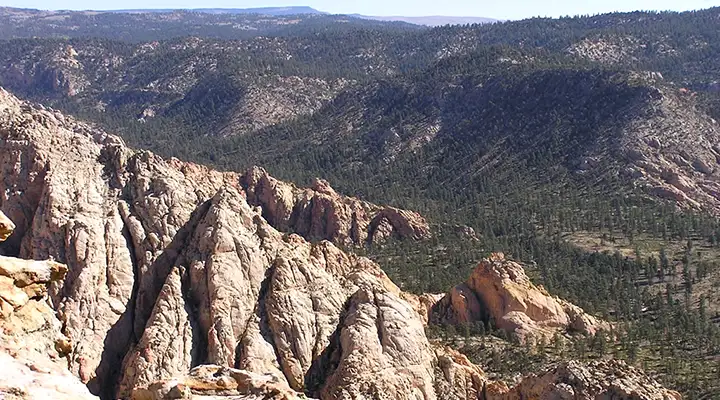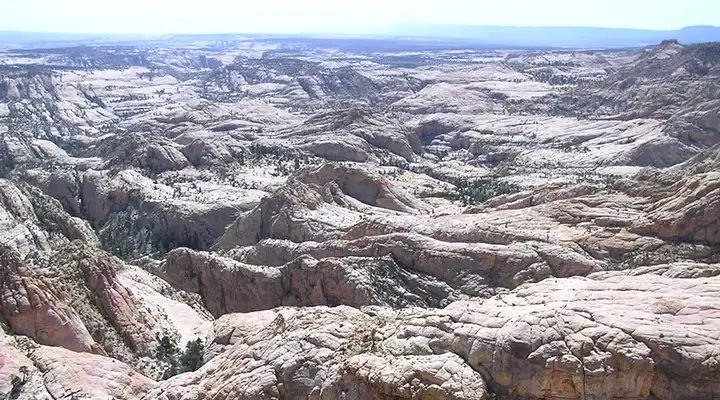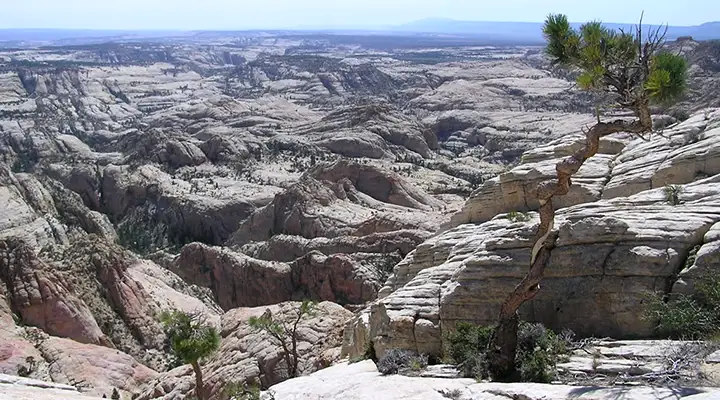 Box-Death Hollow Wilderness
Photos courtesy of Lisa Young, US Forest Service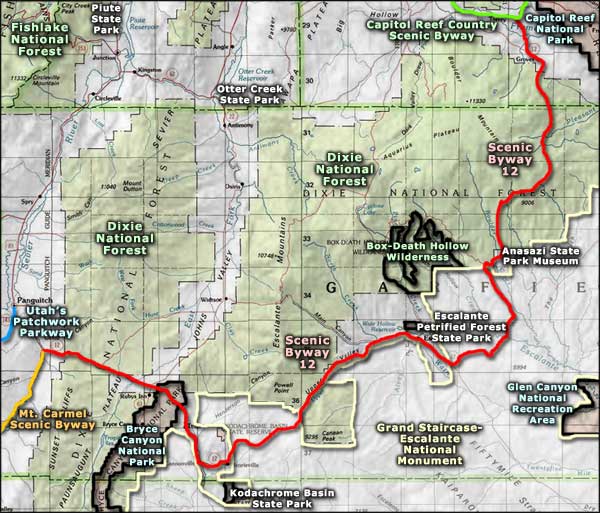 Related Pages
Map courtesy of National Geographic Topo!