Otter Creek State Park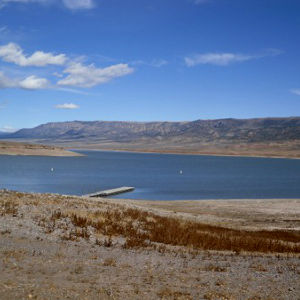 Otter Creek Reservoir
Otter Creek State Park is centered around Otter Creek Reservoir, one of Utah's prime fisheries. This is a great destination for bird-watchers, boaters and ATV enthusiasts. There are three excellent ATV trails you can access directly from the park. Otter Creek State Park is also along the Pacific Migratory Bird Flyway, so there are many different bird species passing through in season.
This is an interesting reservoir in that construction on the dam was begun in 1898 by local folks under the direction of a supervisor who had never built a dam before. They had no funding so most of the work was done by volunteers and they used homemade equipment. Late in 1898, their application for financial assistance was finally approved and they bought real equipment to finish the job. When they completed the 40'-high dam, the state engineers that came to inspect it said it was "one of the best and most secure earth reservoir dams in the country." That same dam is still in place, although the state has recently made some improvements. In 1964 the south end of the reservoir became Otter Creek State Park.
Otter Creek State Park is open in summer from 6 AM to 10 PM and in winter from 8 AM to 5 PM. The park is open 365 days a year.
To get there: just south of the town of Junction on US 89 turn east on U-62 and go 11 miles. Where U-62 turns and heads north, turn and continue east on U-22 for about 1/2 mile.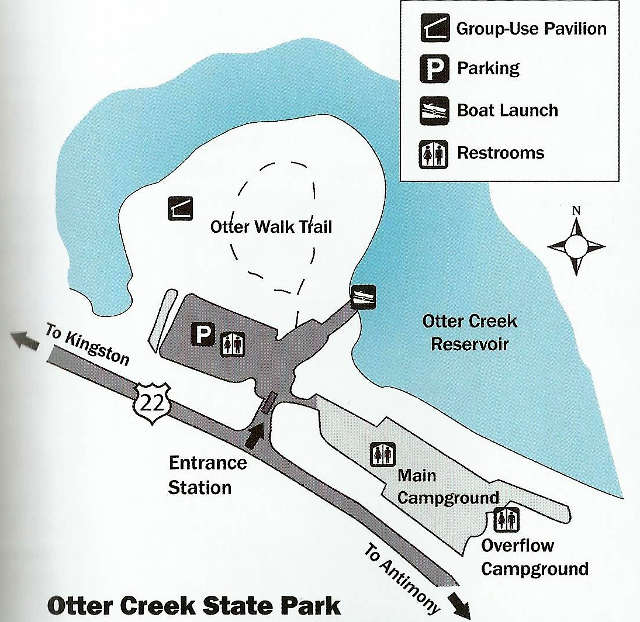 Map courtesy of Utah State Parks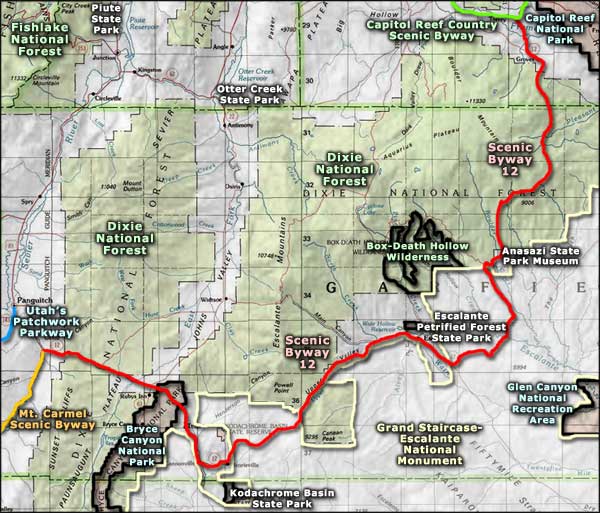 Related Pages
Map courtesy of National Geographic Topo!