Dixie National Forest

Up on the Markagunt Plateau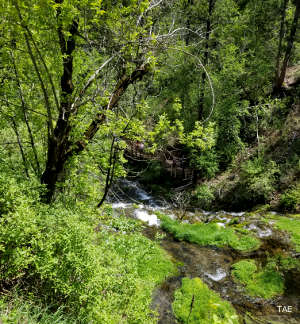 The largest single National Forest in Utah, the Dixie covers almost 2 million acres of land, stretching about 170 miles east to west as it straddles the divide between the Colorado River and the Great Basin. Elevations vary from a low of about 2,800' to a high above 10,000'. Annual precipitation varies from 10 to 40 inches and temperatures range from -30°F to more than 100°F. The vegetation varies with altitude and starts in the low with rabbitbush and sagebrush, changing to juniper and pinyon, then to aspen and Ponderosa pine, then bristlecone pine, Engelmann spruce and subalpine fir in the higher mountains.
Hiking trails range from barren slot canyons to high alpine tundra, and everything in between. There's slickrock and single track trails for mountain bikers and the Great Western Trail for ATV's.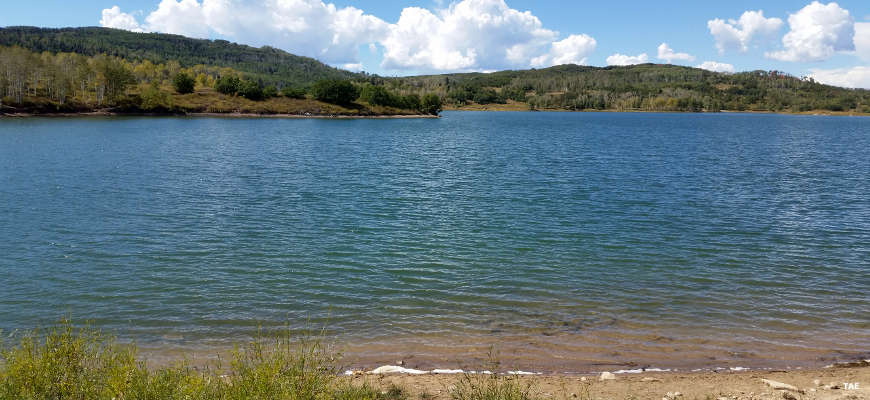 Kolob Reservoir

Most photos courtesy of TheArmchairExplorer,
CCA-by-SA 4.0 License
Other photos courtesy of the US Forest Service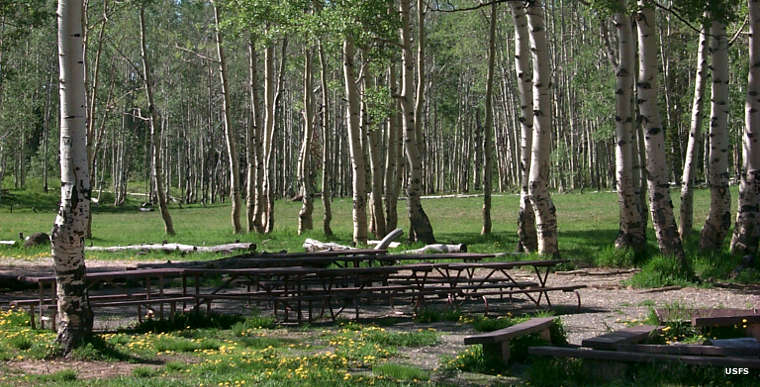 Deer Haven Group Picnic Area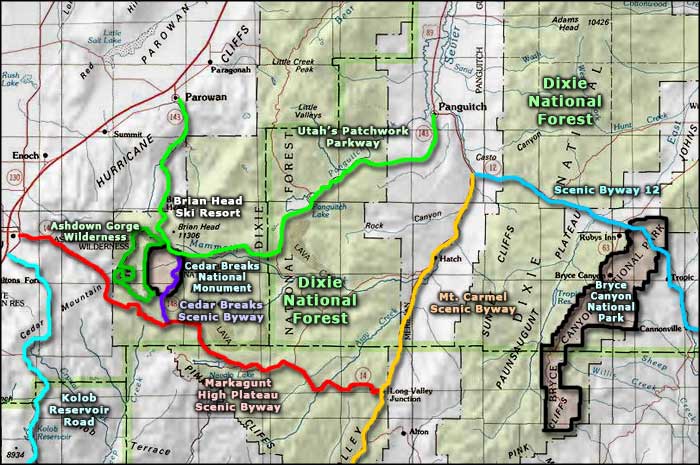 Related Pages
Map courtesy of National Geographic Topo!