Kodachrome Basin State Park

Coming into Kodachrome Basin State Park
Kodachrome Basin State Park was named by the National Geographic Society because the colors of the rock and the sky look just like that (Kodachrome, that is). This is an area with massive sandstone chimneys in colors that vary from gray to white to red. There are 67 multi-colored sand pipes here reaching anywhere from 6 to 160 feet into the sky. Some of these are cute little spires while others are towering monolithic columns, and there's everything in between. Geologists think this area was once full of geysers and hot springs like some sections of Yellowstone National Park are today. Over time, the flow tubes filled with sediment and solidified. Then the Entrada sandstone they were embedded in eroded away and left these incredible sand pipes behind.
Kodachrome Basin State Park offers hiking, camping, mountain biking and horseback riding in the park. Kodachrome Basin is open from 6 AM to 10 PM, 365 days a year. Kodachrome Basin State Park is about 9 miles southeast of Cannonville on the road to Grosvenor Arch and Cottonwood Canyon. On three sides is the Grand Staircase-Escalante National Monument.
Elevation: 5,800'. Acreage: 4,000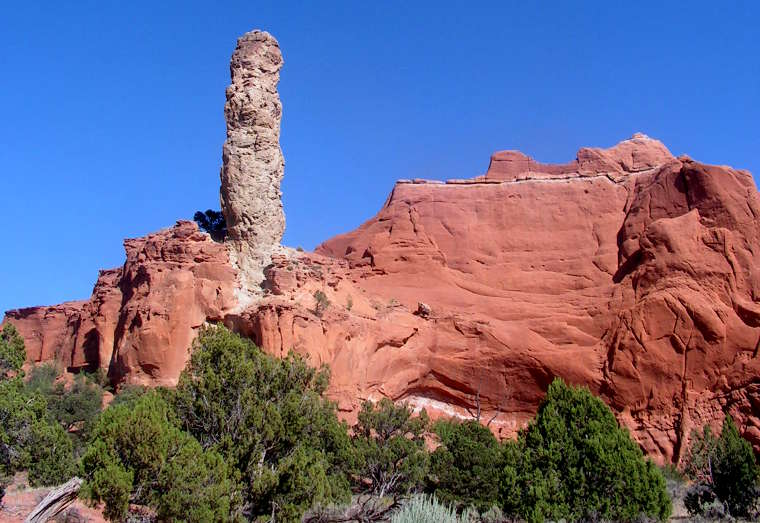 A sand pipe at Kodachrome Basin State Park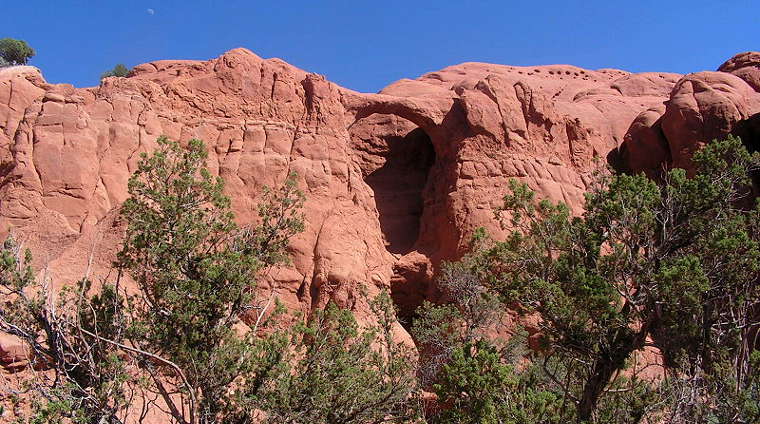 Shakespeare Arch
Kodachrome Basin State Park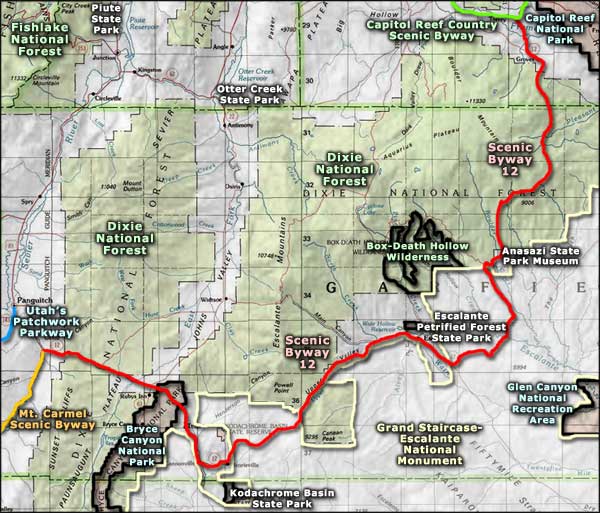 Related Pages
Map courtesy of National Geographic Topo!