Sequoia National Forest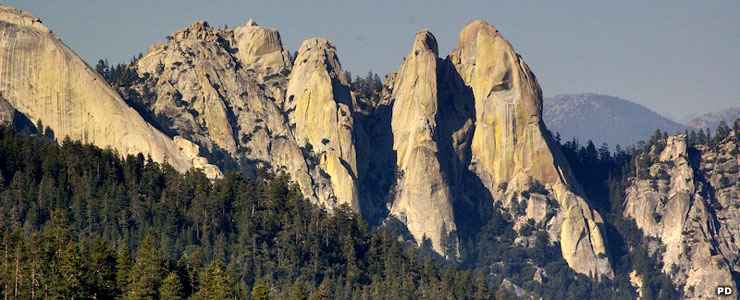 The Needles, Sequoia National Forest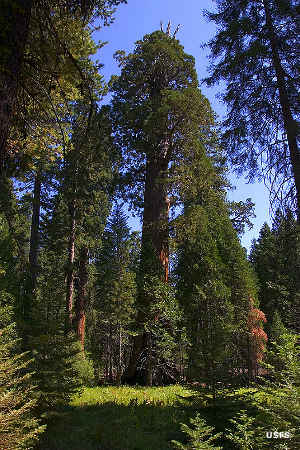 Sequoia National Forest contains about 1,193,315 acres in the Sierra Nevada Mountains of eastern California. Contained on the property are 39 major groves of Giant Sequoias, 33 of which are contained within the bounds of Giant Sequoia National Monument. Sequoia National Forest is characterized by heavily-forested slopes rising to craggy, glacier-carved ridges above treeline. Above the Kern River is a prominent granite formation known as "The Needles," an impressive set of granite spires rising up from a narrow ridgetop.
Elevations in Sequoia National Forest range from a low around 1,000 feet in the western foothills of the Sierras to more than 12,000 feet along the Sierra Crest. To the north is Sierra National Forest, to the east Inyo National Forest.
Giant Sequoia National Monument is a 353,000-acre property in two parts, one north and west of (and contiguous to) Kings Canyon National Park, the other south of (and contiguous to) Sequoia National Park. The National Monument was designated by President Bill Clinton on April 15, 2000.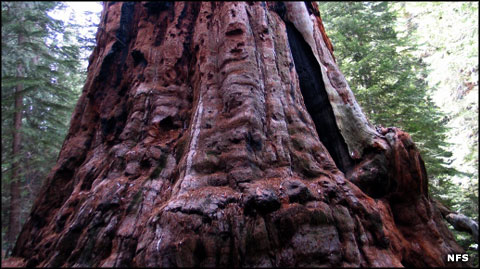 The base of the Boole Tree, sixth largest tree on Earth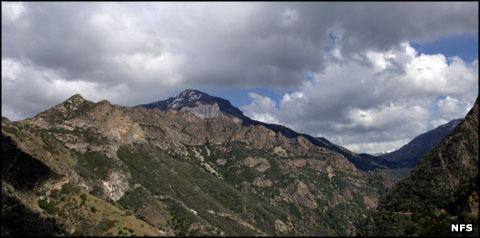 Kings Canyon River Valley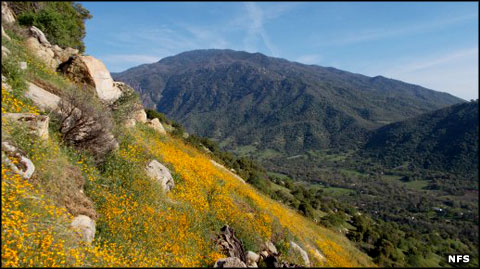 Lower Tule River Canyon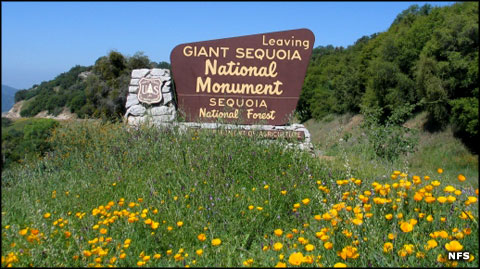 Giant Sequoia National Monument sign

Top photo is in the public domain
Other photos are courtesy of the US Forest Service