Kiavah Wilderness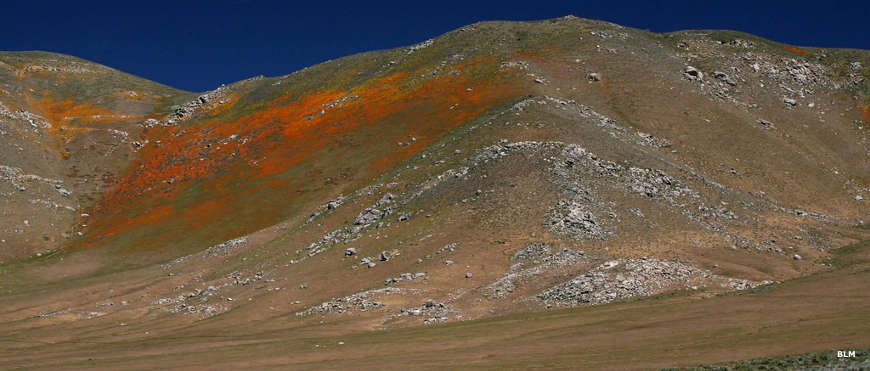 In Kiavah Wilderness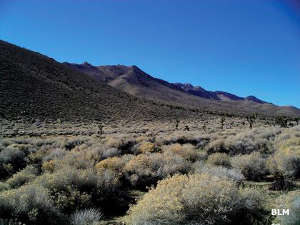 Kiavah Wilderness is an 81,247-acre property located partially on a non-contiguous tract of Sequoia National Forest and partially on surrounding BLM land on the edge of the Mojave Desert. The wilderness was designated in the 1994 California Desert Protection Act and is jointly managed by the US Forest Service and the Bureau of Land Management.
A major feature of Kiavah Wilderness is the Scodie Mountains, primarily a heavily eroded broad plateau with several high points. The flanks of the plateau are cut with many canyons but the northern face offers an abrupt 3,000-foot escarpment. There isn't much water on the wilderness but three seasonal springs do flow from up the hill while some of the deep canyons offer small perennial springs.
The Scodie Mountains are an east-west trending range at the southern extremity of the Sierra Nevadas. Between the elevations and the location, you'll find a mix of pinyon-juniper woodland and sagebrush, burrobrush, creosotebush, Mormon tea and Joshua trees on the property. There are a few mule deer and probably some coyotes but the general lack of a water supply has limited habitat conducive to the growth of large mammals.
Most human impact occurs in the southeast portion of the wilderness due to the presence of Forest Service Road 72S11 and several OHV trails just outside the wilderness boundary. The Pacific Crest Trail crosses the length of the wilderness for about 17 miles. The four-mile-long Cholla Canyon Trail is the only other major trail on the wilderness, probably because it passes three of the seasonal springs and their accompanying riparian areas along the way.
Kiavah Wilderness is part of the BLM Jawbone Butterbredt Area of Critical Environmental Concern, an area so-designated to protect outstanding Native American and wildlife values. The wilderness is also included in a National Cooperative Land and Wildlife Management Area.
Kiavah Wilderness is about 15 miles west of Ridgecrest and about 15 miles east of Lake Isabella. Most folks access the property via State Highway 14, which runs past the southeast side and offers access to several OHV trails cherry-stemmed into the wilderness area. State Highway 178 wraps around the north side of the wilderness and give access to trailheads on that side.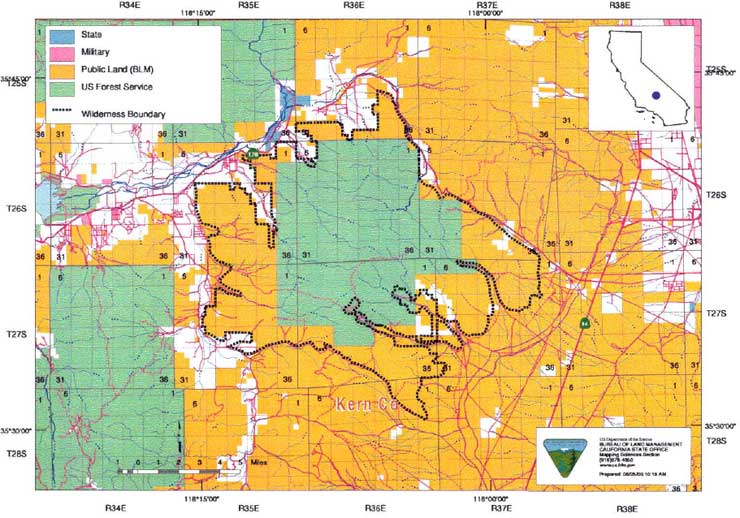 Photo and map are courtesy of the Bureau of Land Management