National Forests and Grasslands in California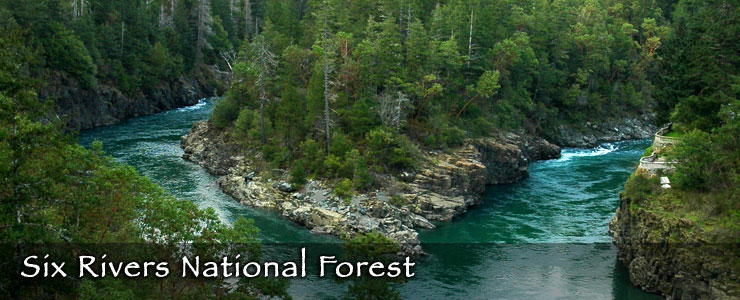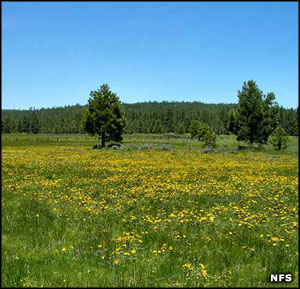 Listed below are the US Forest Service properties in California. I'm a bit surprised there are so many separate forests as the Forest Service has been busy everywhere else in the country combining and amalgamating offices and districts in an effort to cut expenses and services.
At one time, the entire Sierra Nevada region was held in one 6,000,000+ acre property: the Sierra Nevada Forest Reserve. But a few years later that was divided in half to make North and South units. Over time those two units were divided into five units and three national parks were cut out of them. Then those five units became the eight units we have today.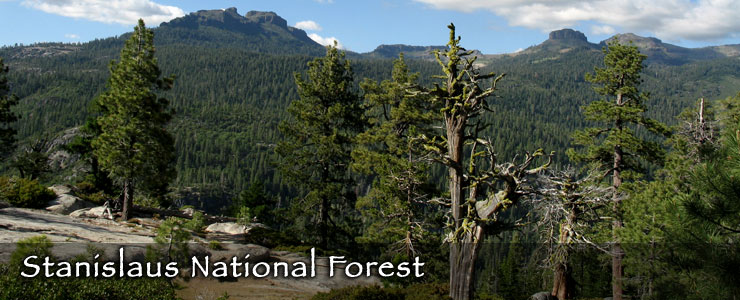 National Forests & Grassland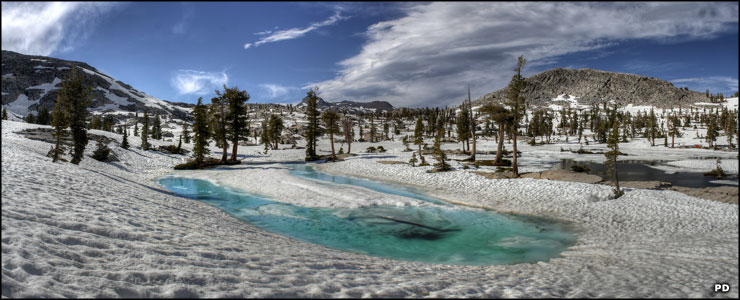 Pyramid Lake snowmelt, Eldorado National Forest

Upper photos are courtesy of the US Forest Service
Bottom photo is in the public domain