Bridger Wilderness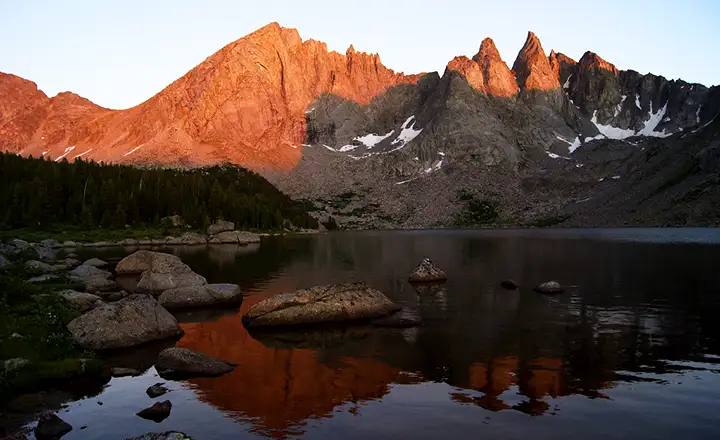 The Cirque of the Towers from the west side, in Bridger Wilderness
South Fork Lake at sunset
The Bridger Wilderness was designated by Congress in 1964 and named for Jim Bridger, a mountain man famous for his many exploits in Wyoming, Montana, Utah and Idaho. The 428,169 acres of the property are all on the western side of the Wind River Mountains and extends for about 80 miles along the crest of the range. This is very rugged country and includes seven of the ten largest glaciers in the lower 48 states. There are also 48 peaks that rise above 12,000' in the Wind River Range. The mountains themselves are composed of heavily glacier-carved granite with cirques, valleys, kettles and hanging troughs throughout. The high point is the summit of Gannet Peak (13,804'), on the boundary with Fitzpatrick Wilderness (to the northeast).
There are more than 2,300 crystal-clear alpine lakes and ponds in the Bridger Wilderness. However, the fishing in the ponds and lakes isn't all that good as many of them freeze clear through to the bottom. The stream fishing is much more satisfying. For large mammals you'll find black bear, grizzly bear, moose, elk, mule deer, gray wolf, bighorn sheep, mountain goat, bobcat and mountain lion.
With the lowest elevations being around 8,000', it can freeze in these mountains on any night of the year. Snow hangs on in the high country usually into late July. July and August bring vast hordes of flying, biting insects so a good tent and industrial-strength bug repellent is a must. You might even want a hat with netting...
There are more than 600 miles of trails in the Bridger Wilderness, most of them seeing traffic in the fall hunting season. Those trails that see regular traffic throughout the summer season most likely lead to a spectacular granite peak and its climbing routes.
To the northwest of Bridger Wilderness is Gros Ventre Wilderness. To the southeast, Popo Agie Wilderness. Together with the Fitzpatrick, Teton, Washakie and North Absaroka Wildernesses, these wild areas and the surrounding National Forests make up the eastern and southern parts of the Greater Yellowstone Ecosystem, one of the last remaining large, relatively undisturbed natural areas on Earth.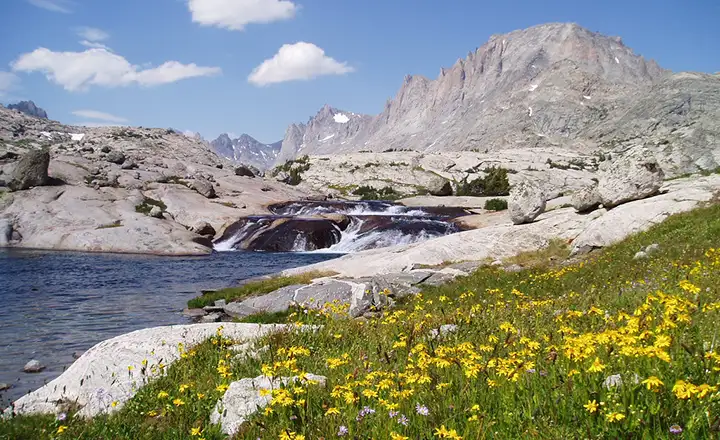 The Titcomb Lakes
, high in the Wind River Range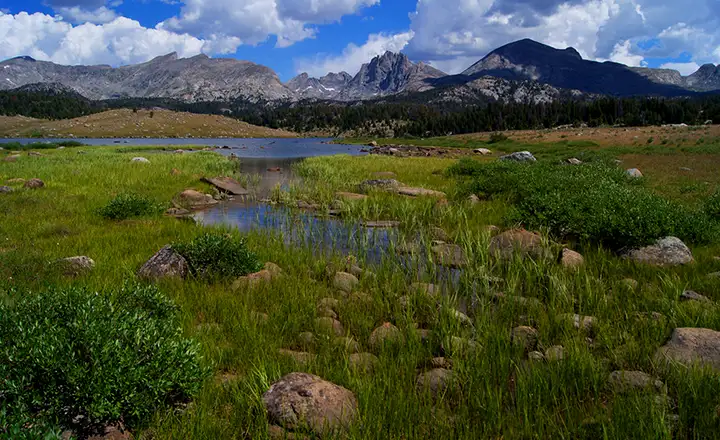 At Raid Lake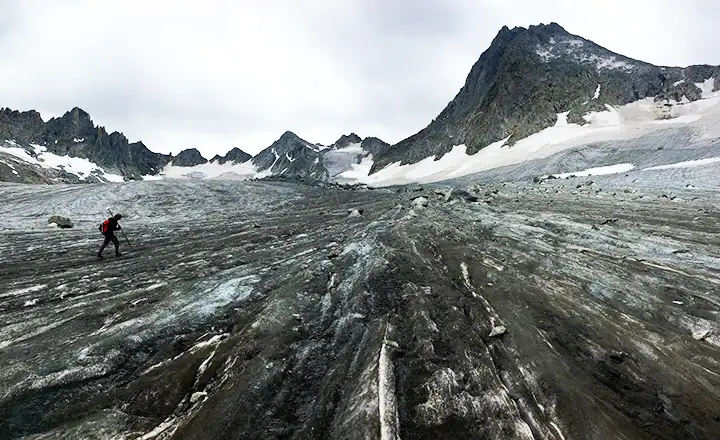 Walking on Mammoth Glacier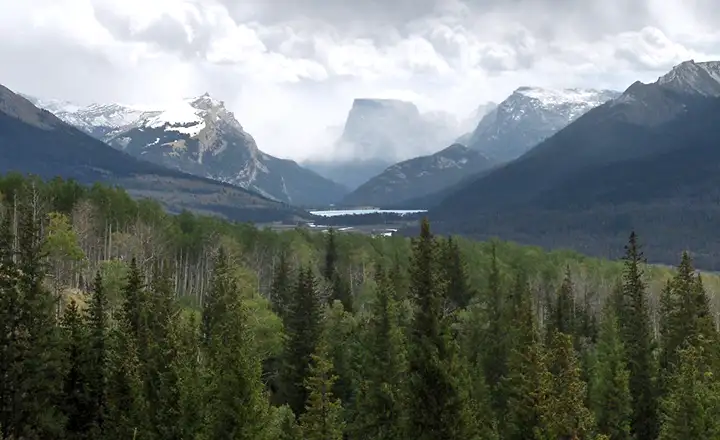 Square Top and Green River Lakes
Bridger Wilderness
US Forest Service

- Bridger-Teton National Forest
29 East Fremont Lake Road, PO Box 220

,

Pinedale

,

WY

82941
307-367-5750
Photos are in the Public Domain, courtesy of the US Forest Service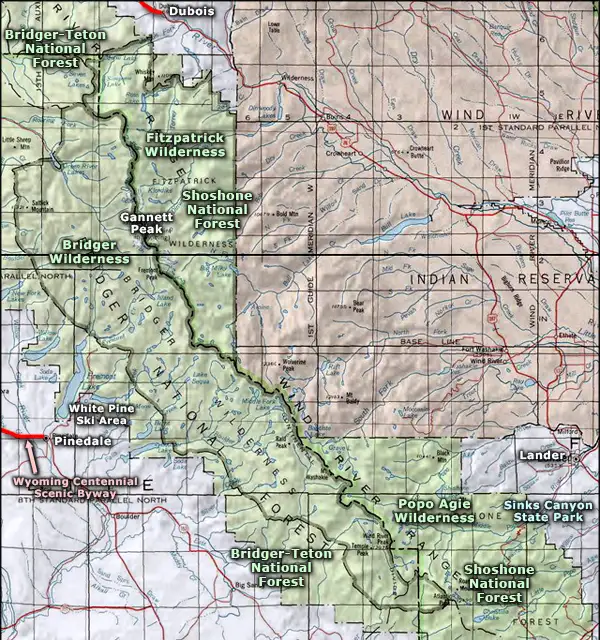 Related Pages
Map courtesy of National Geographic Topo!