Fitzpatrick Wilderness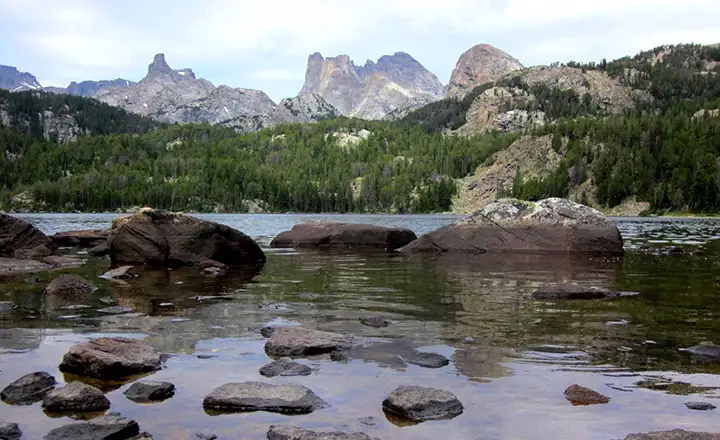 Bull Lake Creek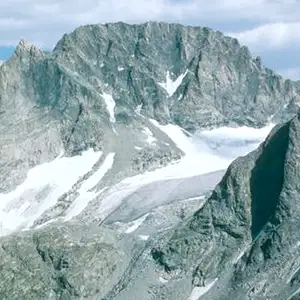 Gannett Peak
Fitzpatrick Wilderness is named for one of Jim Bridger's contemporaries (and sometimes partner): Tom "Half-Hand" Fitzpatrick. Originally named the Glacier Primitive Area, Fitzpatrick Wilderness now contains 198,525 acres on the eastern side of the Continental Divide (dropping down from the eastern side of the upper ridges of the Wind River Mountains). This is an extremely rugged, heavily glacier-carved countryside. Even now there are 44 active glaciers on the property. Gannett Peak (13,804') is on the western boundary, shared with Bridger Wilderness. Gannett Peak is the highest point in Wyoming, set in the middle of a sea of sharp granite peaks.
There are more than 60 alpine lakes that feed into more than 75 miles of tumbling streams. The trout fishing is supposed to be world-class. Fall is the big season in the Fitzpatrick Wilderness as the elk, moose, mule deer, black bear, bobcat and bighorn sheep bring out the hunters. There are hundreds of miles of hiking and horseback riding trails in the area but maintenance is spotty at best and non-existent in most parts of the wilderness.
Because of the elevation and the location, frost and snowfall are possible on any day of the year. Peak baggers usually approach Gannett Peak from the Bridger Wilderness side because most other sides of the mountain rise above different glaciers. Gannett is rated as the second most difficult climb (after Denali in Alaska) of the 50 highest points in the United States, although some folks dispute that and claim Montana's Granite Peak is marginally more difficult. Most expeditions to climb Gannett Peak take four-to-six days for the round trip.
Fitzpatrick Wilderness is wholly contained within Shoshone National Forest. The eastern boundary of Fitzpatrick Wilderness is against the boundary of the Wind River Indian Reservation: if you want to hike around in that area, you'll need a tribal permit.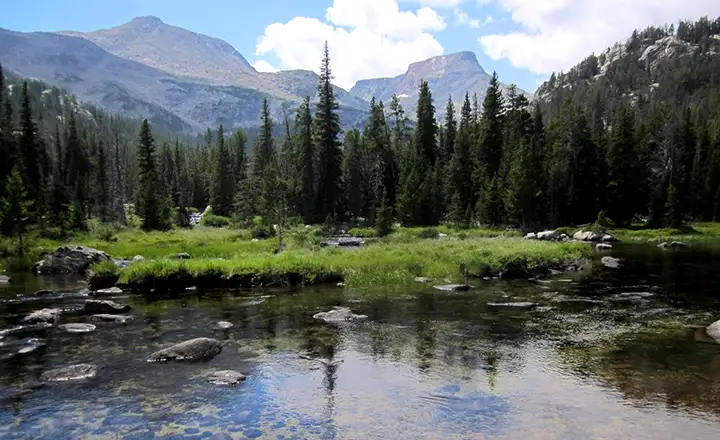 The outlet of Bull Lake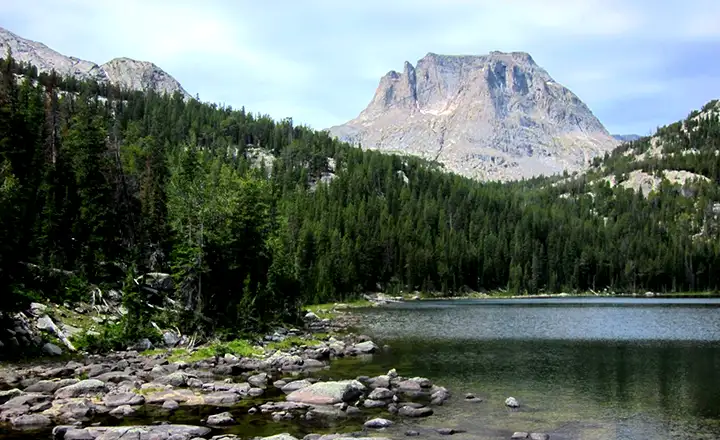 Bull Lake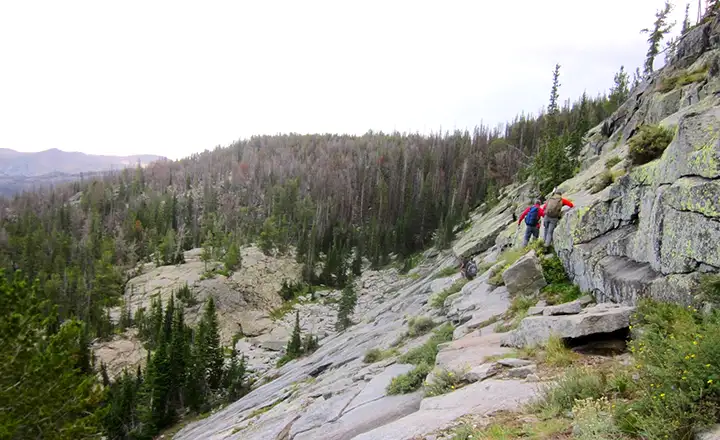 Following a game trail cross country
Fitzpatrick Wilderness
US Forest Service

- Shoshone National Forest
Photos courtesy of the US Forest Service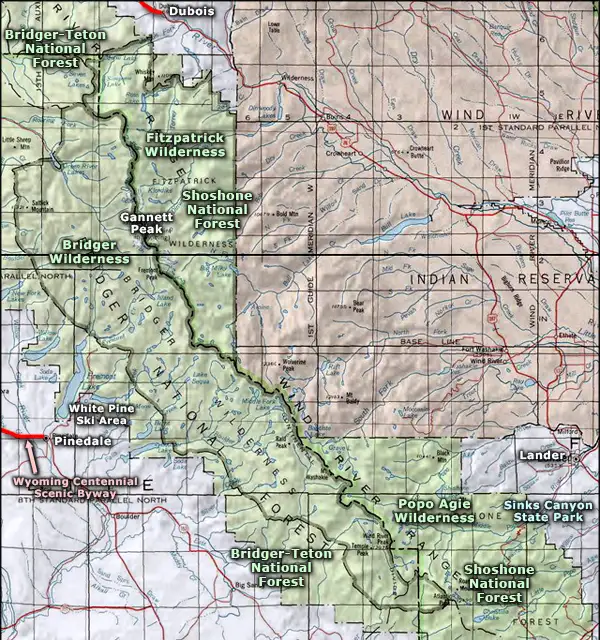 Related Pages
Map courtesy of National Geographic Topo!