Sinks Canyon State Park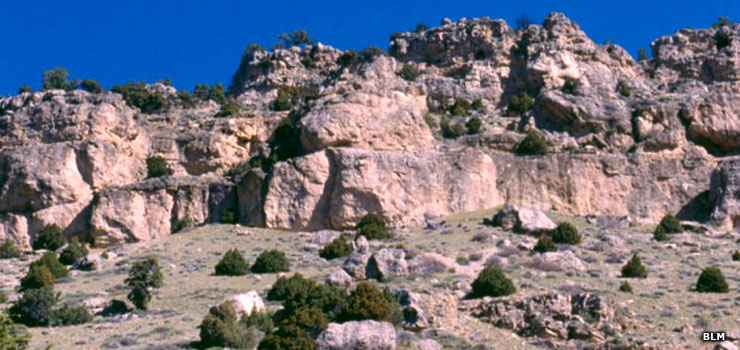 The climbing area at Sinks Canyon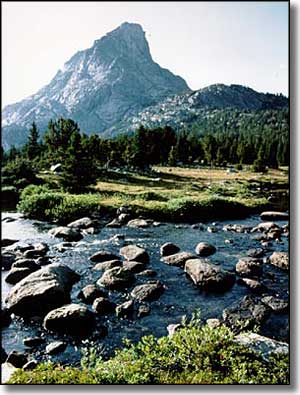 The Popo Agie River flows downhill to Sinks Canyon where it vanishes into "the Sinks" a large cavern eroded into the Madison Limestone Formation. About 1/2 mile down the canyon, the water reappears in "the Rise," a trout-filled pool, before continuing its journey to the far off ocean. More water exits at the Rise than enters at the Sinks, giving evidence of extensive underground fissures that may be filled with water flowing from who knows where... Sinks Canyon itself has steep cliff walls that testify to being carved by glaciers, the glacial moraines scattered across the valley floor also giving testimony to the gradual recession of the glacial ice.
The visitor center at Sinks Canyon has a whole section of interpretive stuff going into what's happening with the river. There's also a lot of exhibits and interpretive signage in regards to the wildlife here and the habitat requirements. In this park, a hiker might come across black bears, porcupines, bighorn sheep, mule deer, moose, red squirrels, jackalope (no, just kidding) or golden eagles. The park also offers fishing, camping, picnicking and rock climbing. Sinks Canyon is in the foothills of the Wind River Range, home to the Popo Agie Wilderness, a wild and beautiful section of the Shoshone National Forest.
Sinks Canyon State Park is located about 6 miles southwest of Lander, Wyoming on State Road 131.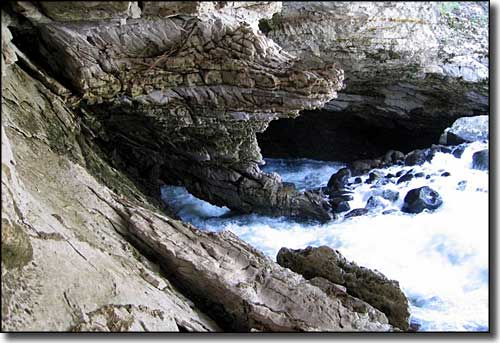 The Sinks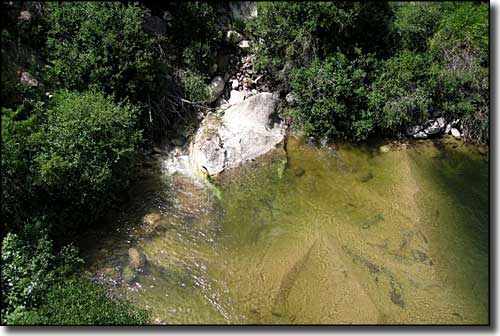 The Rise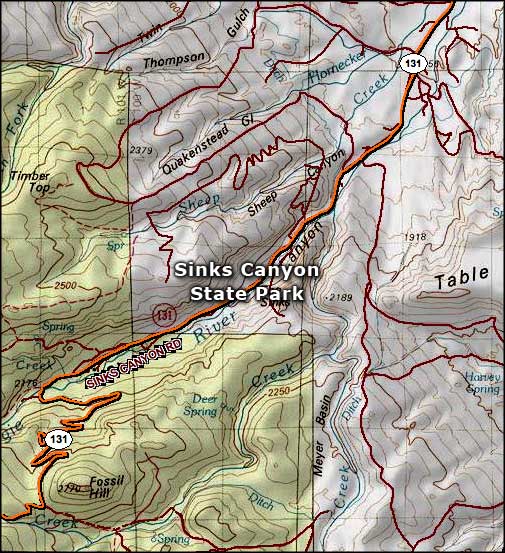 Sinks Canyon State Park
3079 Sinks Canyon Road

,

Lander

,

WY

82520
The Popo Agie River photo is courtesy of the US Forest Service
Sinks Canyon climbing area photo courtesy of the Bureau of Land Management
Photos of the Sinks and the Rise courtesy of Brian Harms,
CCA-by-SA 3.0 License
Map courtesy of National Geographic Topo!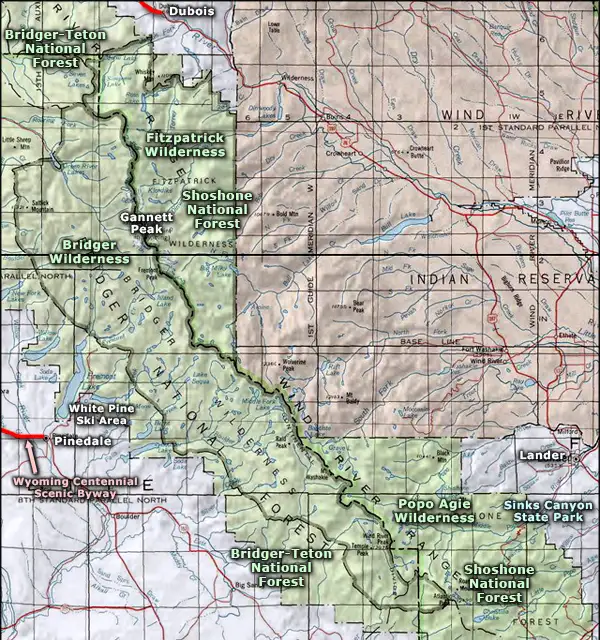 Related Pages
Map courtesy of National Geographic Topo!